COLUMN | Policy, mapping and land management: Here's how Indigenous groups can help the Amazon Rainforest survive
Indigenous activists share some needed steps to ensure action against climate change and protection of Indigenous rights in the Amazon.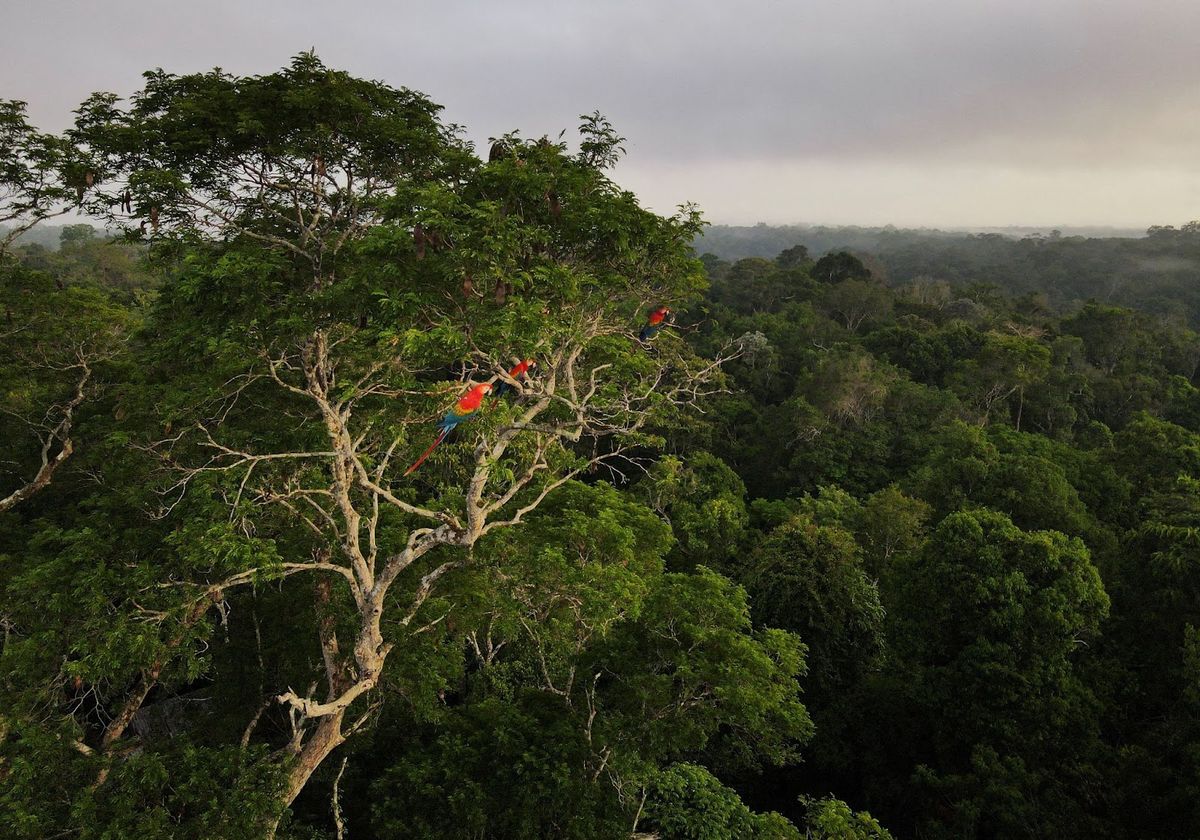 This story is part of a grant-funded program at Project Optimist that involved basic journalism training for student and community reporters in central Minnesota. A group of 20 environmental studies students received the training, did field reporting at the U.N. Climate Change Conference and filed stories that highlight their research. Miriam Nelson is a senior at the College of St. Benedict and St. John's University (originally from Blue Hill, Maine) with a double major in environmental studies and political science.
Climate change is "understood as a form of disease," said Harol Rincón Ipuchima, Indigenous leader of the Magüta people of the Amazonas department of Colombia. He is co-chair of the Indigenous Caucus of the United Nations Framework Convention on Climate Change.
Rincón Ipuchima described how climate change is altering different aspects of the four seasons in the Colombian Amazon. Rivers are flooding far more frequently in the rainy seasons and are smaller than they used to be in the dry season. In this way there is a clear "disorganization of the natural world" and of "how the ecosystem works," Rincón Ipuchima said.
The 27th Conference of the Parties (COP27) to the United Nations Framework Convention on Climate Change is an international meeting of country leaders and representatives, coming together to work towards action on climate change. This year, the conference met from November 6 to 18 in the desert resort-town of Sharm El Sheikh, Egypt. The immense conference venue hosted parties from around the world, showcasing a vast array of environmental issues and providing insight on both harms and possible solutions.
Countries, organizations and coalitions set up impressive pavilions for attendees to view side presentations. Among these pavilions was the Indigenous People's Pavilion, organized by the International Indigenous Peoples' Forum on Climate Change. The pavilion held over 70 Indigenous-led events, covering a range of topics, including climate finance, Indigenous knowledge, policy, conservation and resilience. Of these, multiple events centered around the Amazon region of South America and the Indigenous people who reside there.
The Amazon Rainforest plays an important role in sequestering carbon dioxide and storing immense amounts of moisture. Deforestation and land-clearing lead to the release of stored carbon and regional drying, damaging to both ecosystems and the global climate. The degradation of the Amazon Rainforest is critical to address due to the impact of climate change and the ongoing discriminatory treatment of the Indigenous peoples who inhabit the region. Panel discussions and individual interviews at COP27 showed me that listening to Indigenous people and following their guidance is necessary in creating a more just future — one in which Western cultures and developed nations can foster closer connections to the natural world.
After listening and learning about the experiences of Indigenous communities in the Amazon, I have found that the following actions are needed to ensure action against climate change and protection of Indigenous rights. These include:
the demarcation of traditional lands,
state recognition of Indigenous rights to the land,
Indigenous management of their own lands,
provision of funding to build capacity for adapting to a changing climate and
Indigenous people must occupy positions of power and be a part of all political decision making.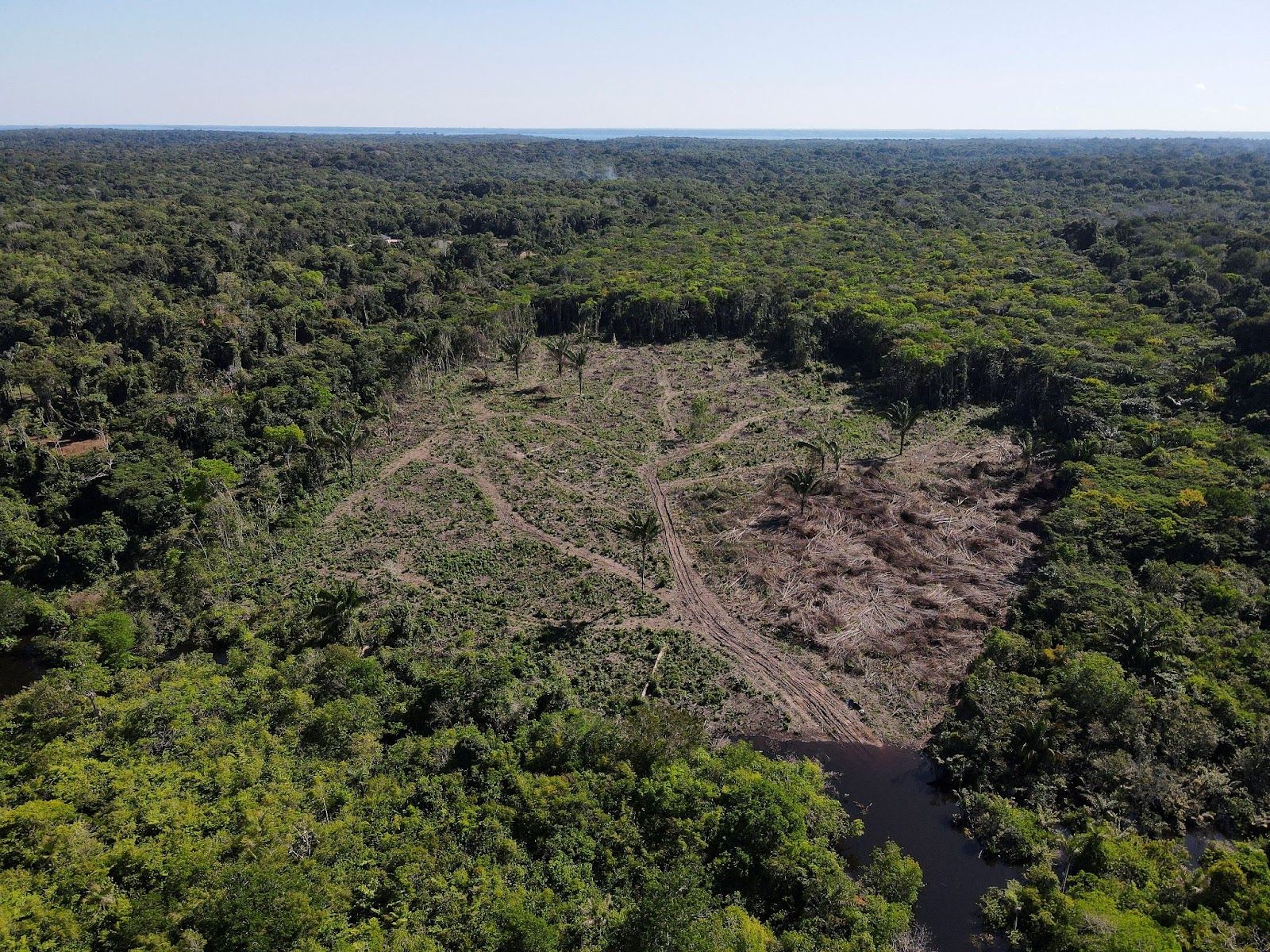 Amazonia faces intense pressure from climate change, resulting in varied temperature and precipitation patterns and the slowing of the regional water cycle. Extractive actions — such as those aimed at increasing development and agriculture, logging, mining and illegal land-grabbing — further degrade the ecosystems currently under pressure from climate change. Indigenous folks in the Amazon contend with these negative forces, along with a lack of recognition by governments. This places at risk cultural traditions, connections to the land and the transmission of Indigenous knowledge to younger generations.
Violence towards Indigenous people from extractive industries, along with the spread of COVID-19, occurs as Indigenous lands are invaded. The violence simultaneously endangers the significant biodiversity contained in Indigenous lands. As the Amazon is located in nine countries, legal recognition of Indigenous rights and lands —  along with participation of Indigenous people in decision-making — are contingent upon each national government within the region.
Shylina Lyngaard, with the Association of Indigenous Village Leaders in Suriname, spoke during a side event at COP27. Lyngaard described how flooding brought on by increased rainfall leads to serious health risks in Indigenous communities. To survive, communities have been forced to adapt — shifting agricultural practices to higher grounds and planting flood-resistant crop species.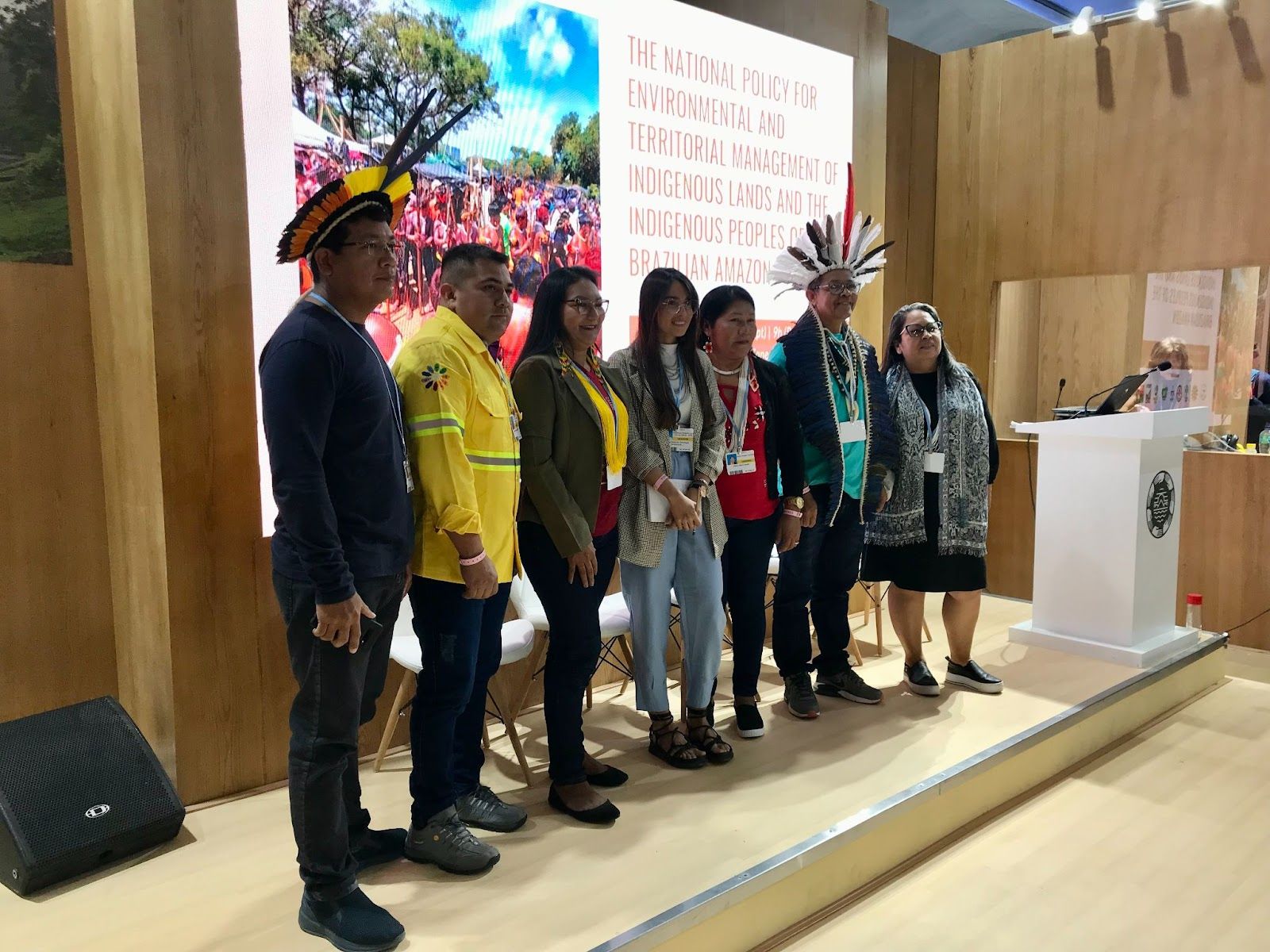 Multiple Indigenous presenters from the Amazon at COP27 addressed the importance of women and youth mapping out traditional lands. When communities can map their lands using Indigenous knowledge, they are better able to manage the effects of climate change and extractive practices, even in the absence of government recognition of Indigenous legal rights. To further adaptation, Lyngaard said it is "important for Indigenous people to be included in the policy making process."
In many instances these struggles seem distant to those who don't witness or experience these direct harms. However, we all have a crucial role to play in creating a more just future for people and the planet. This can be achieved through our personal actions, particularly those aimed at spreading community awareness, such an action may include boycotting companies using extractive practices in the Amazon (or any other natural environment).
Intentionally finding ways to learn from and listen to the experiences of Indigenous people locally is crucial for understanding how Indigenous knowledge can be incorporated into local policy. Following this step of education and awareness, we can be active advocates supporting policy that includes Indigenous knowledge and politicians who favor increasing representation of Indigenous folks in government. Including Indigenous perspectives in climate solutions locally is necessary for producing action beneficial locally and beyond.
This column was originally published in the Project Optimist newsletter on Dec. 28, 2022.