COLUMN | What climate migrants want from us: Accountability and legal status
Global climate refugees are not acknowledged legally.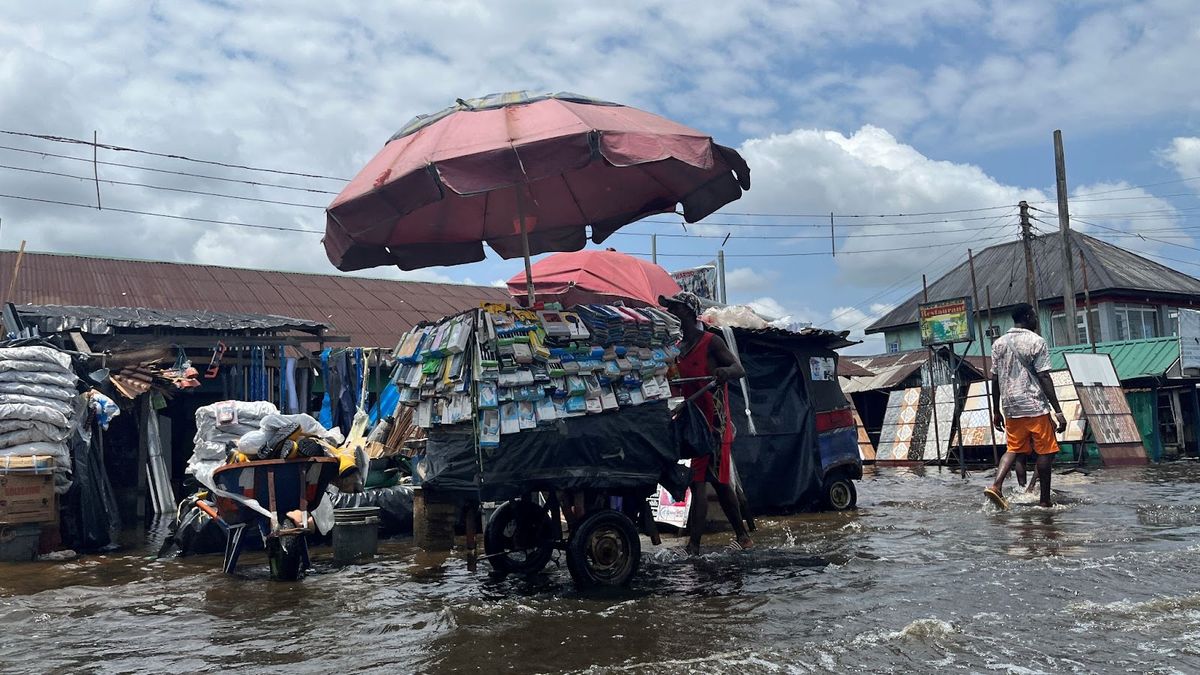 This story is part of a grant-funded program at Project Optimist that involved basic journalism training for student and community reporters in central Minnesota. A group of 20 environmental studies students received the training, did field reporting at the U.N. Climate Change Conference and filed stories that highlight their research. Fredi Ponce Parra is a junior at the College of St. Benedict and St. John's University (originally from Minneapolis, Minn.) with a major in political science and a minor in history.
Climate and migration are linked together.
The term "climate mobility" conveys that climate change plays a role in migration. Because there is climate change, people have to leave their homelands. In most instances, climate migrants don't contribute much to climate change but pay immense prices for it.
I attended as an observer the United Nations Climate Change Conference, also called COP27, in Sharm El-Sheikh, Egypt. While I was there, I worked on original research on climate mobility. I conducted three interviews with experts on the matter and learned about what climate migration meant to them and how it has impacted their lives.
"Climate migration is something dear to me," Sophie Nabukenya from Uganda told me. "It means a lot to me as a young person who has grown up in a slum, seeing how  floods have been affecting us and seeing how we've — me and my family — had to migrate from one place to another then coming back to the same slum because of climate change. So that means really a lot to me as a person growing up in a slum." Nabukenya was a Climate Mobility Youth Delegate to COP27 for the Global Centre for Climate Mobility.
Joseph Inyama calls Nigeria home. Inyama is also a PhD candidate in human geography from Radboud University in the Netherlands. I asked him what countries like the United States can do to be part of the solution. He said legal status on an international level can be a first step. This was a common view among speakers at the Global Centre for Climate Mobility pavilion at COP27.
Currently in the United States there is no legal status that can help climate refugees. And the United States isn't alone in this. Globally, climate refugees are not acknowledged legally. Once we acknowledge that climate refugees exist through a legal lens, we can begin to do more for them.
"If you want the voices of climate refugees to be heard then you need to give them a legal status," Inyama said.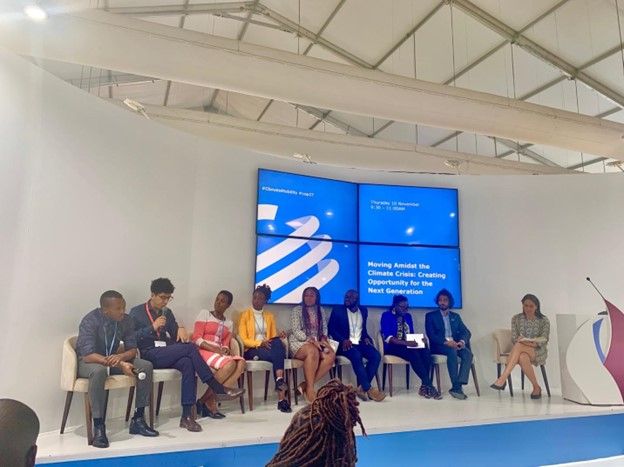 I also interviewed Lukmon Akintola who is the Program Lead for African Climate Mobility Initiative at the Migration Youth and Children Platform. Akintola agreed with Inyama: "What we need is international recognition."
The most important thing right now is to recognize climate-displaced people as refugees and for them to have legal recognition around the world, Akintola said. "We needed to start becoming the front of [the] conversation of policy ideas of policy response." People on the front lines know what is best for their communities. They know themselves better than those of us in the U.S. can know them.
When we talk about climate change, we don't often talk about climate migrants and refugees. Nabukenya pointed out, "you'll hear people speaking of carbon and renewable energy. Yet climate migration is something that is so close to us, and it's something that needs greater attention."
It was a privilege to hear these stories. And with this information, I began to think of what I can do to support climate migrants who have migrated to Minnesota or will in the future due to political instability linked to climate change. It can be difficult to figure out what one person can do, but one thing that I did with my peers is advocate for climate migrants to U.S. Sen. Amy Klobuchar's office as well as U.S. Rep. Betty McCollum's office.
At times it feels like one group of people won't make any change, but if we truly want change, we must keep pushing for what we want to see. We need to acknowledge what our role in climate change is. We also have a responsibility to do something about the issue. We can advocate to recognize climate migrants with formal legal status, starting with our U.S. congressional delegates.
This column was originally published in the Project Optimist newsletter on  March 15, 2023.