COLUMN | Necessary and imperfect: Finance programs for countries hit hard by climate change
Countries facing the worst damage caused by climate change have some of the lowest carbon emissions per capita.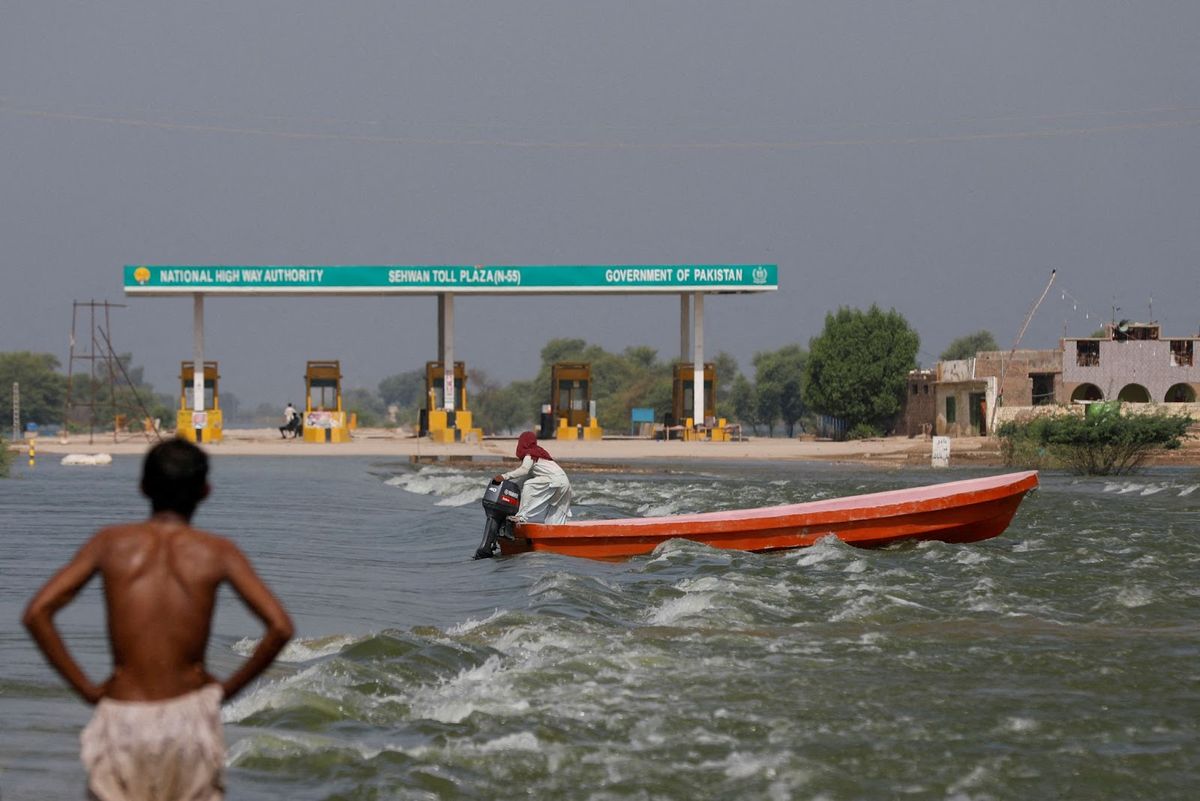 This story is part of a grant-funded program at Project Optimist that involved basic journalism training for student and community reporters in central Minnesota. A group of 20 environmental studies students received the training, did field reporting at the U.N. Climate Change Conference and filed stories that highlight their research. Emma Rodeghier is a sophomore at the College of St. Benedict and St. John's University (originally from Edina, Minn.) with a major in environmental studies.
Decades ago, climate change emerged as a serious problem that needed to be addressed through the reduction of greenhouse gasses on an international level. Today, it is humanity's biggest threat.
From floods in Pakistan that affected over 15% of the population to damaged infrastructure too expensive to be rebuilt, countries in the Global South are facing serious consequences from a problem primarily caused by the planet's richest countries. (The Global South refers to countries that have low levels of economic growth and infrastructure.) The U.S. currently produces around 15.52 tons of carbon dioxide, a gas that causes global warming, per capita per year. Countries such as Bangladesh and Pakistan produce a mere 0.47 and 0.87 tons of CO2 per capita.
This year's conference of parties, known as COP27, had a running theme of loss and damage in the Global South. "Loss and damage" is often defined as destruction caused by climate change and can be seen through damaged infrastructure, damaged crops, physical injuries and damaged culture, often caused by tropical storms, changing weather patterns and severe droughts.
Countries in the Global South, including Pakistan and Bangladesh, face the majority of this loss, despite having some of the lowest carbon emissions per capita. Countries in the Global South have been pushing for a finance facility, a fund from which countries affected by climate change can extract capital in order to rebuild. Several countries from the Global North, including the U.S., have refused to support this fund multiple times.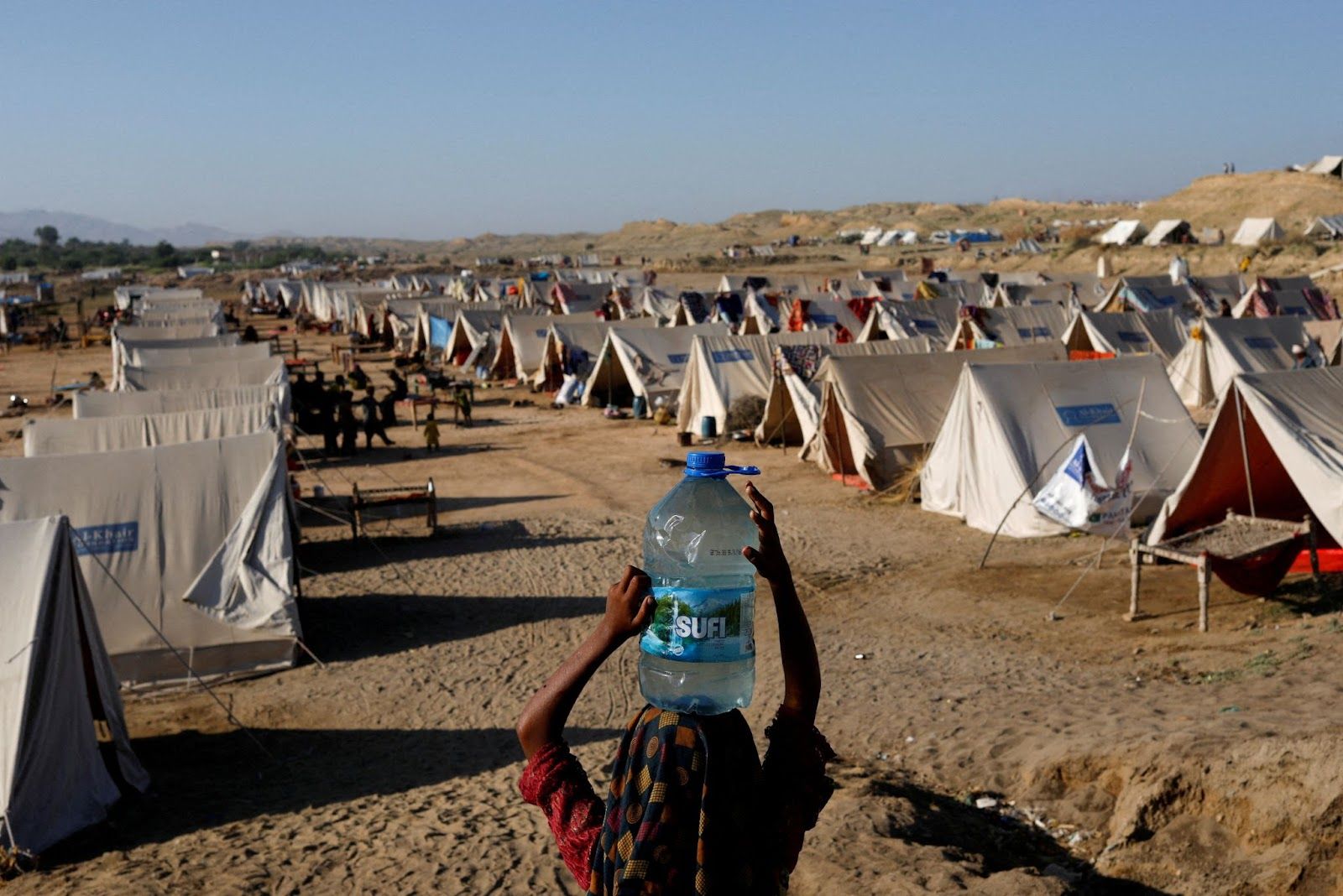 At COP27, I attended as an observer to research this topic and its potential solutions from the people on the front lines of this issue. I attended events on loss and damage hosted by people living in the Global South, and I conducted several interviews. These interviews, combined with insights from my fieldnotes granted me a deeper understanding of what needs to be done to help these countries adapt to current issues and mitigate further damage.
A finance facility is currently the frontrunning solution to this problem, however, financing does not come without drawbacks.
Ruth Spencer, a climate activist from Antigua told me financing does not often work as intended. She told me that when one country receives money from another, the people in smaller, local communities — the ones who need it most — often do not see any of that money.
Carola Mejia, an economist from Bolivia, told me that the money they receive often comes in the form of loans. Even though loans are initially helpful, the interest rates on these loans are often so high that it puts the country into more debt. Mejia said that the interest rates can be as high as 71%, and in the case of her region, up to 81%.
The finances given to the countries most affected should not be seen as a loan or a gift. Finance should be considered support for a country suffering from the damage that its residents did not contribute to.
An established finance facility must be in place where these countries can take from it freely, without potential repercussions.
All my interviewees at COP27 mentioned that in order to fix this problem, a true international community must be established.
Residents of Minnesota are often stereotyped as being overly-nice and polite. This characteristic appears especially through the cultivation and growth of local community. Branching this community mindset to an international scale will benefit populations all over the world.
From the flooding in Pakistan, to hurricanes in Florida and droughts in South Africa, tackling the destruction caused by climate change will take an international effort, one which insists upon communal efforts.
This column was originally published in the  Project Optimist newsletter on  Jan. 11, 2023.