We have to talk firearm safety when we cover veteran suicide prevention
Distancing someone in crisis from methods of suicide is part of a full intervention
Distancing someone in crisis from methods of suicide is part of a full intervention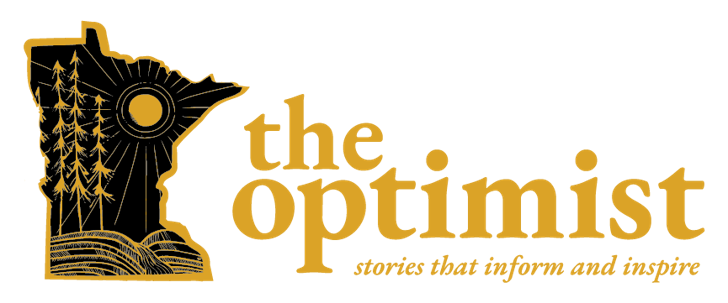 What does a veteran suicide intervention look like? We've got a comic strip to illustrate it
Hi friends,
Thanks for being here – on The Optimist's mailing list and in our virtual community. We've got the final chapter in a month-long series on suicide intervention. And, fanfare please, we're publishing our comic strip that features steps in the intervention process.
Illustrating artist Nikki Wolgamott brought the comic to life. It was developed with Nikki by Janelle Bradley, the journalist behind the series, and yours truly, Nora Hertel, founder and publisher of The Optimist.
Here's a quick reminder of the interventions that underpin our project.
There are four steps in the VA SAVE intervention model: Signs of suicide, Ask about suicide, Validate Feelings, Encourage help and Expedite treatment.
And there are four in the safeTALK model: Tell (about noticing a call for help), Ask: "Are you thinking about suicide?," Listen and Keep Safe.
That was a brief summary. Please consider a formal training on these steps and remember help is available through the Suicide and Crisis Lifeline: 9-8-8.
An illustrated intervention: Helping a veteran in crisis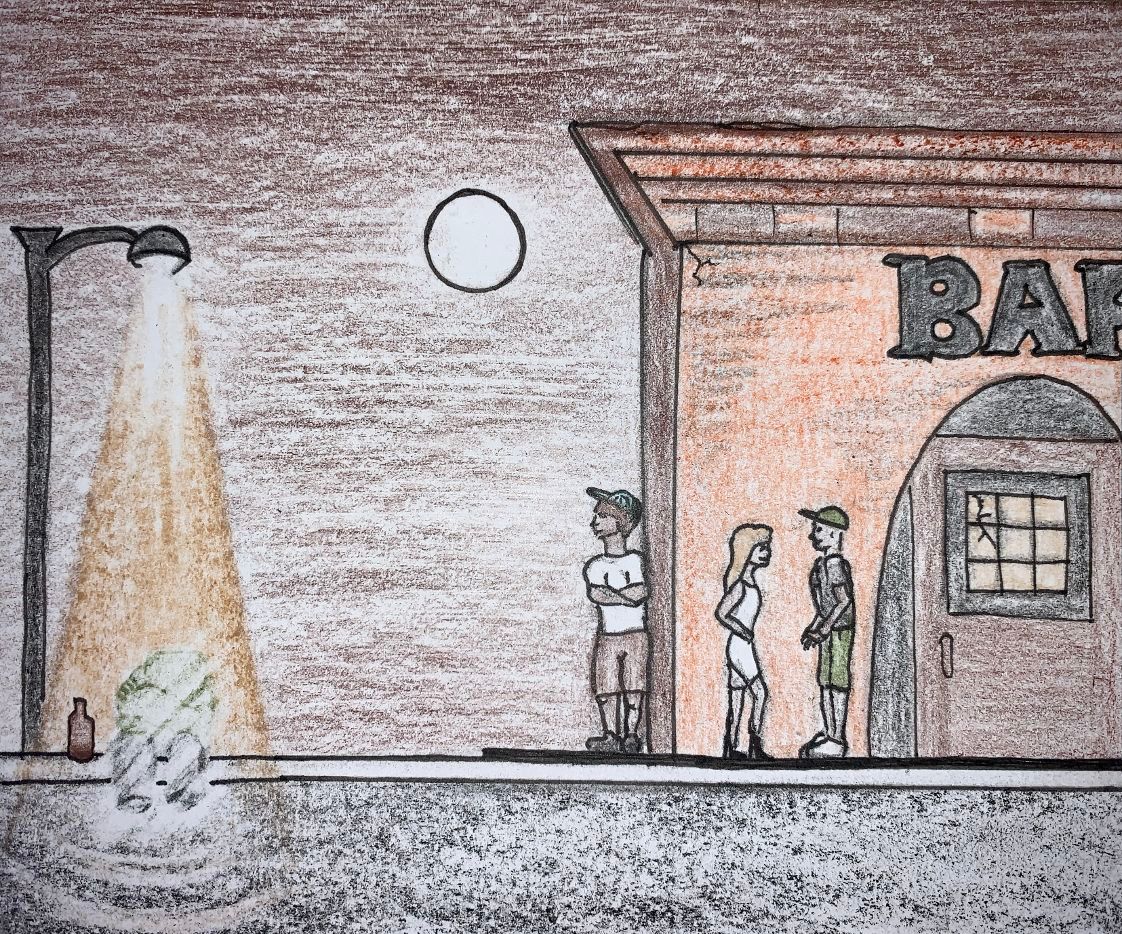 (Nikki Wolgamott for The Optimist)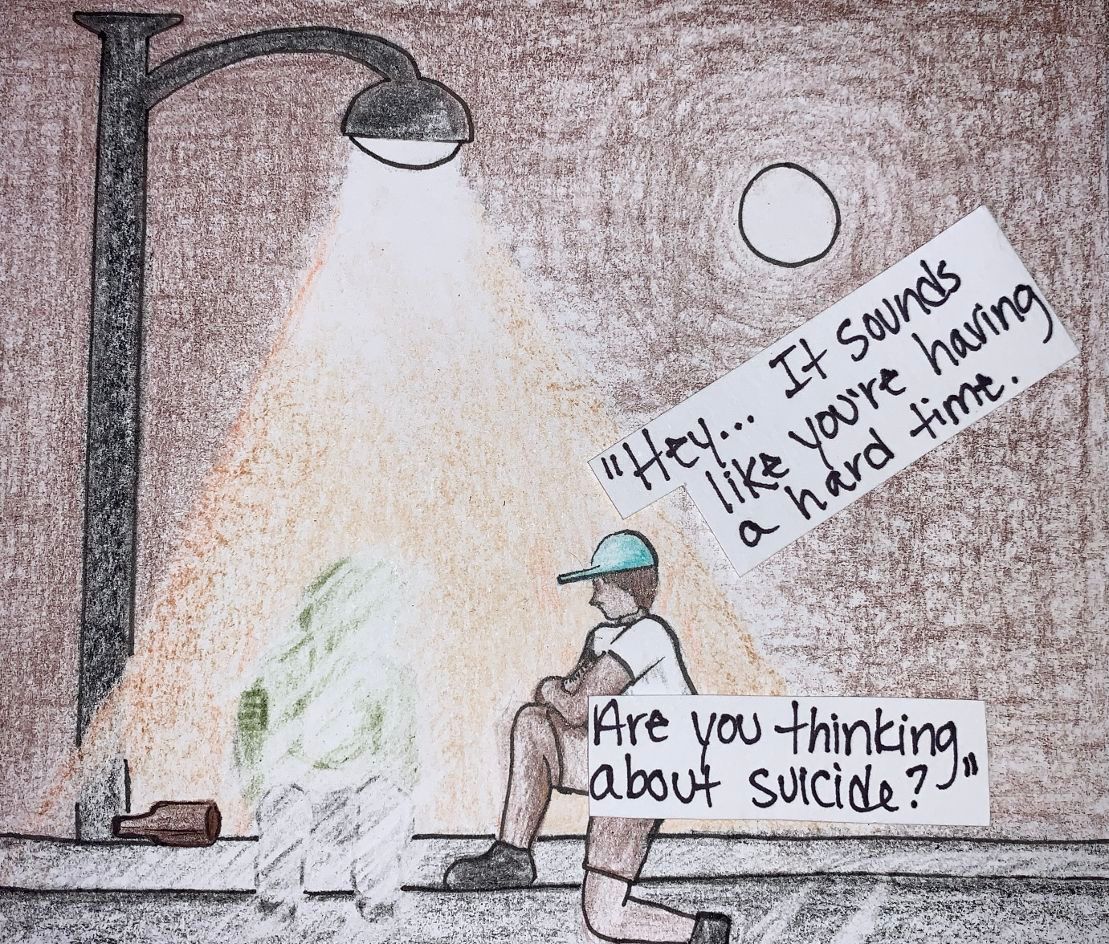 (Nikki Wolgamott for The Optimist)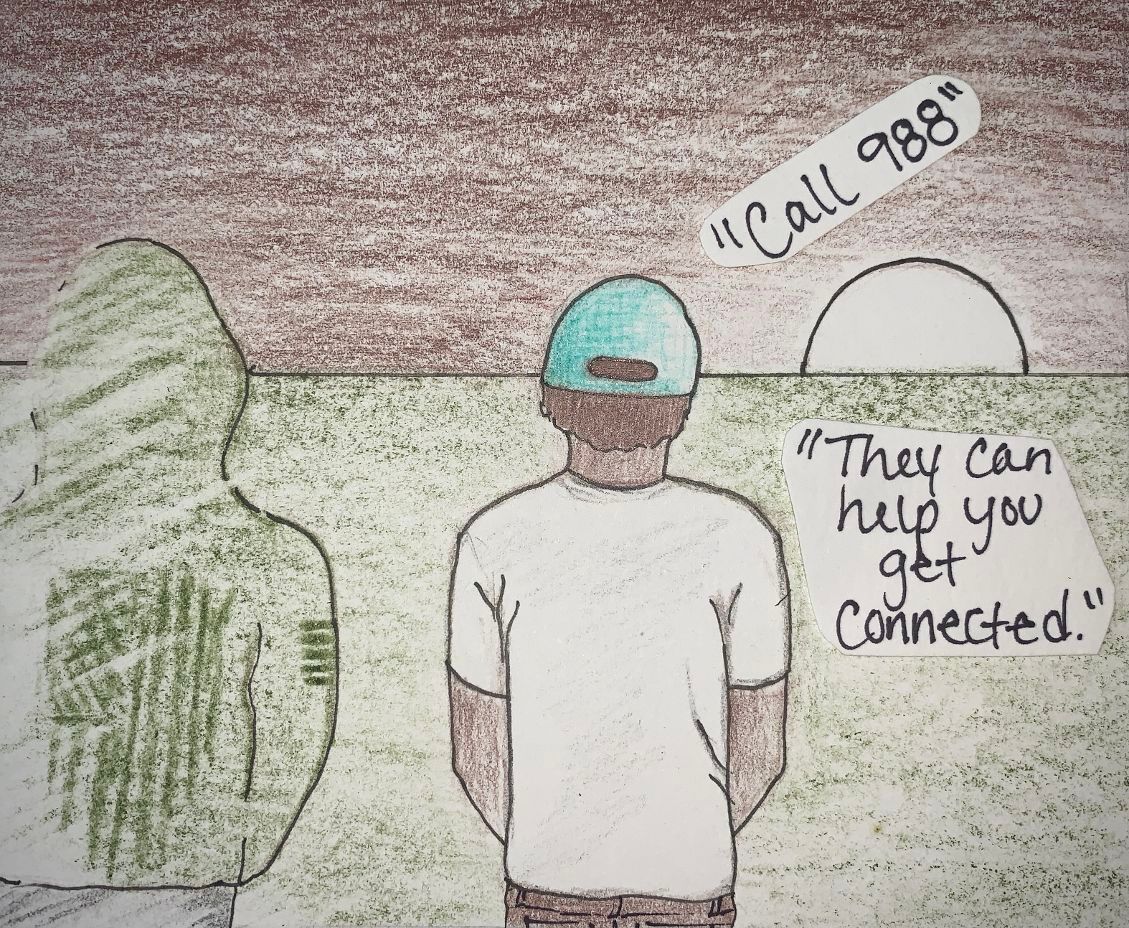 (Nikki Wolgamott for The Optimist)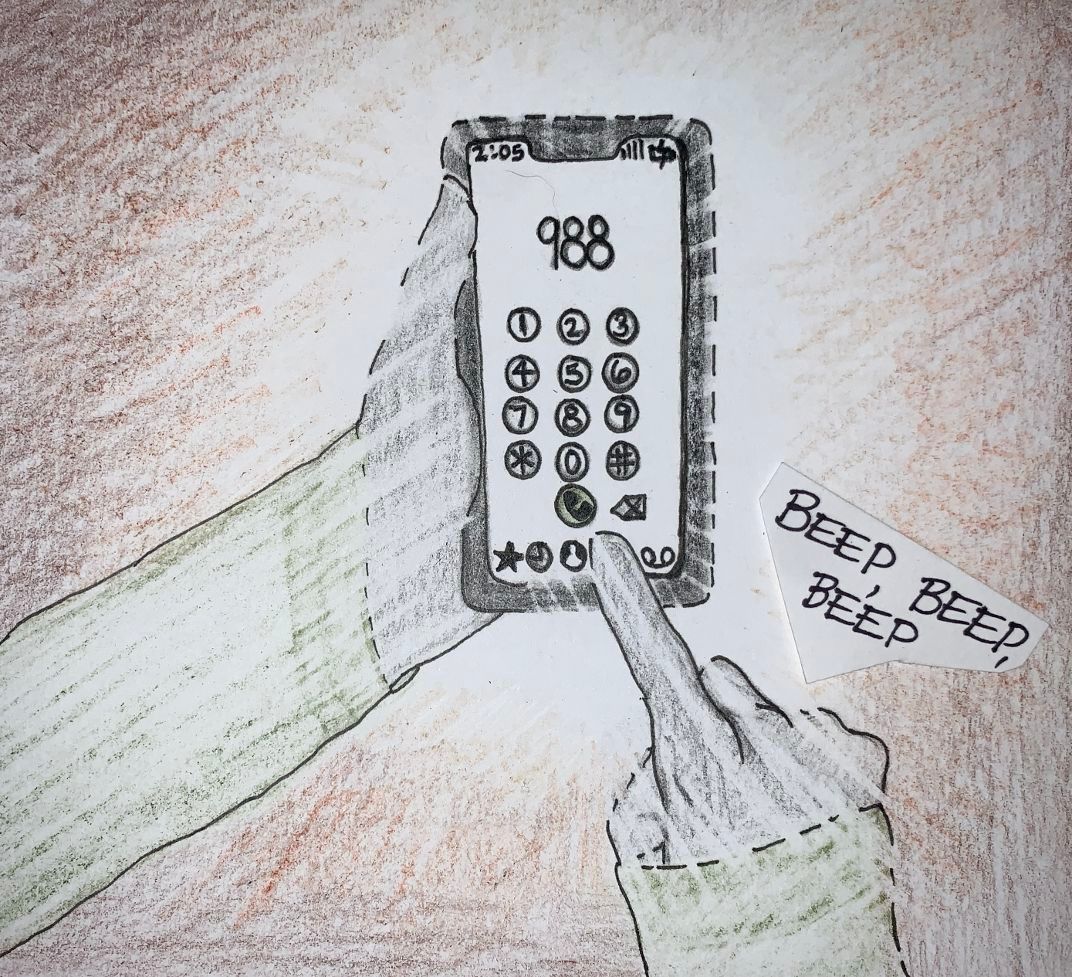 (Nikki Wolgamott for The Optimist)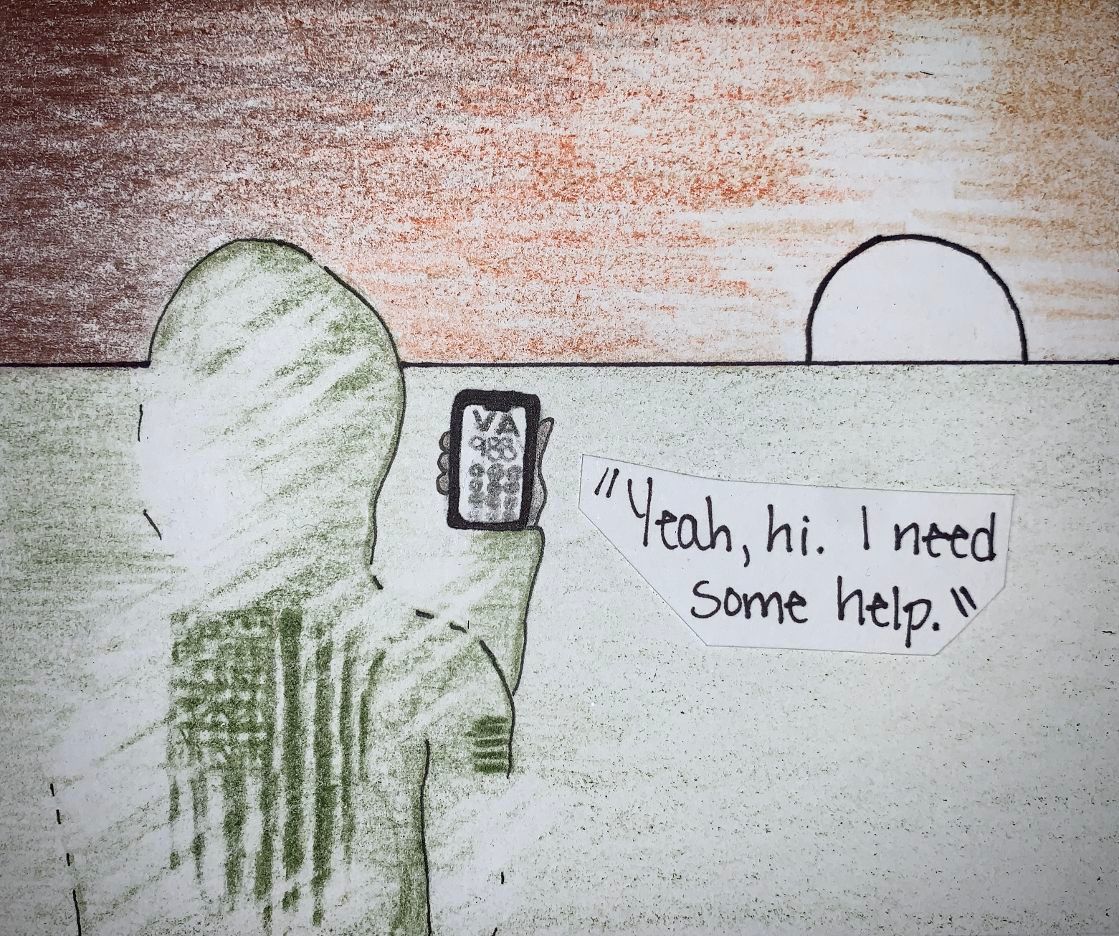 (Nikki Wolgamott for The Optimist)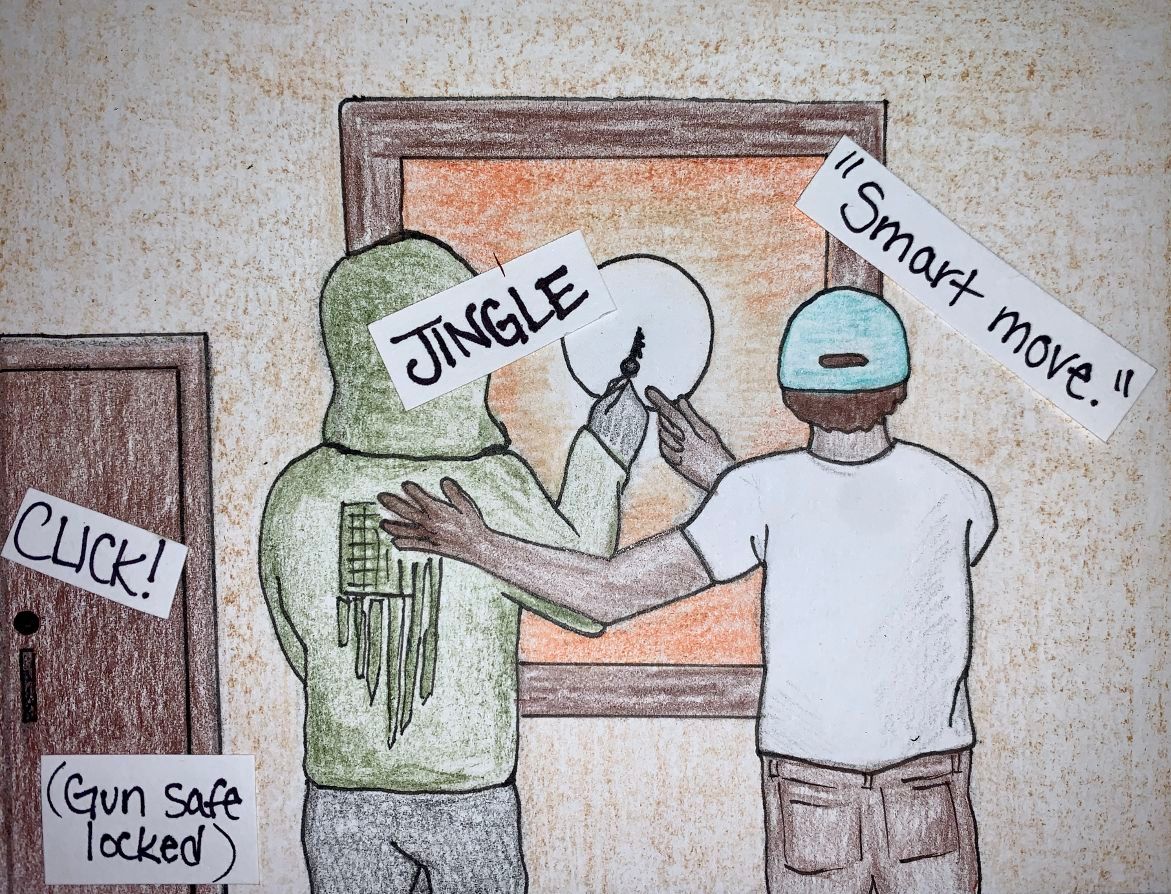 (Nikki Wolgamott for The Optimist)
Promotion from Bridge Healing Center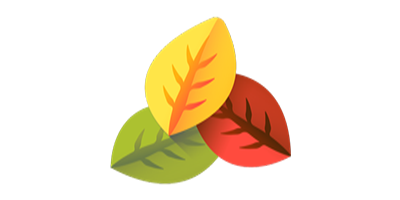 Bridge Healing Center is here when you need us
Our mission is to provide culturally specific, trauma-responsive treatment for people struggling with mental health and addiction in central Minnesota. To alleviate the burden of seeking treatment miles away by bringing it closer to home and engaging families in the treatment process. Find us in St. Cloud at 22 Wilson Avenue NE, Suite #109. Call the center at 320-774-1597.
Bridge Healing Center is online too

Firearm safety is key to veteran suicide prevention – here's why
By Janelle Bradley for The Optimist
This story discusses multiple means of suicide. If you are in crisis or helping someone in crisis, the National Suicide Prevention Lifeline has certified listeners on call: 9-8-8.
Suicide is a complex issue that rarely comes down to just one thing. Signs that a person is considering suicide can be difficult to spot, however, homelessness, chronic pain, substance abuse and difficulty transitioning into civilian life are risk factors for veterans, according to the U.S. Department of Veterans Affairs.
Another risk factor: knowledge and ownership of firearms.
Nearly 50% of current or former military members own at least one firearm, compared to 22% of the rest of the population nationally, according to the Center for American Progress, a nonpartisan, progressive think tank.
Statistics have shown that in areas of higher gun ownership, deaths by suicide with a firearm increase. Precise numbers on gun ownership can be difficult to exact, however data from the Department of Justice shows that Minnesota has a rate of nearly 43% of the population owning firearms, compared to the national average of 32%.
Firearms were used in 69% of veteran suicide deaths in Minnesota, compared to 48% of Minnesota civilian suicides, according to the National Veteran Suicide Prevention annual report conducted by the Office of Mental Health and Suicide Prevention and the U.S. Department of Veterans Affairs. Nationally, 72% of suicides among current or former members of the military were carried out with a gun in 2019.
This story is part four in a series on veteran suicide and prevention. Previous editions covered the importance of asking a person in crisis if they're considering suicide and connecting them to resources. This edition highlights the value of creating a plan to put time and distance between a veteran and a potential, lethal means to suicide.
As part of their "lethal means safety" effort, the VA teaches veterans and their caregivers how to put time and distance between themselves and the method they're planning to use for suicide, said Ann Fleming, suicide prevention coordinator at the St. Cloud VA Health Care System.
"When people decide to act, 75% of the time it is within an hour," Fleming said. "Twenty-four percent of the time it is within five minutes. Putting time and distance between the person and the object is important. It gives them time to pause in a crisis."
Lethal means safety is an effort promoted by the U.S. VA to stop veteran suicide. In Minnesota, all 87 counties have coalitions that teach ways to ensure veteran safety in a crisis. Find tips for lethal means safety here.
Medical professionals at the VA have increased conversations with veterans about their access to firearms and medications, how they are stored and how they can help, Fleming said. Often this means brainstorming ideas that work best for the individual, including finding ways to send extra medications back to the VA and providing gun locks.
Since 2019, the Minnesota Department of Veterans Affairs has given away over 1,500 gun locks to veterans.
There is evidence that when a firearm is locked up, the veteran in crisis will likely not try another means for suicide, according to research citied in Suicide Prevention is Everyone's Business: A Toolkit for Safe Firearm Storage in Your Community.
Because the acute risk of suicide is often measured in minutes, using a cable lock, gun case, lock box or gun safe can significantly reduce the risk of death by suicide.
From crisis to long-term support
"We want to focus on ways to ensure safety in the event of a crisis," said Laura Stumvoll, community engagement coordinator at the St. Cloud VA. This means being very intentional in conversations providers and others have about lethal means.
Stumvoll said the VA has ongoing conversations with veterans about what kinds of potentially harmful objects they have (firearms, pills, etc.), how they are stored and what ideas they have about limiting access. Often this means tapping a partner, such as a responsible friend, to help with storing items.
"We get creative," Fleming said. "We have these conversations with all veterans, not just those considered at risk."
Follow-up care is a standard practice for the VA, meant to engage veterans regularly and gauge how things are going. This could mean daily or weekly phone calls to check in, pre-scheduled appointments for follow-up on meds or involvement in support groups and other programs. Care coordinators work with individuals to help manage their ongoing needs.
"Mental health checkups are really important," said Fleming. "Even if you're doing well, you still need to stay on top of it."
Promotion from The Optimist
Get an ad here in exchange for sharing our content
We're soliciting trades for ad space. Simply share the newsletter with your network. We can grow together! Contact Nora: nora@theoptimist.mn
Visit the store front (it's a work in progress!)

Resources
For those in other high risk groups or supporting different populations, 988lifeline.org has resources on Black mental health, LGBTQ+ support, maternal mental health and other groups.
About the project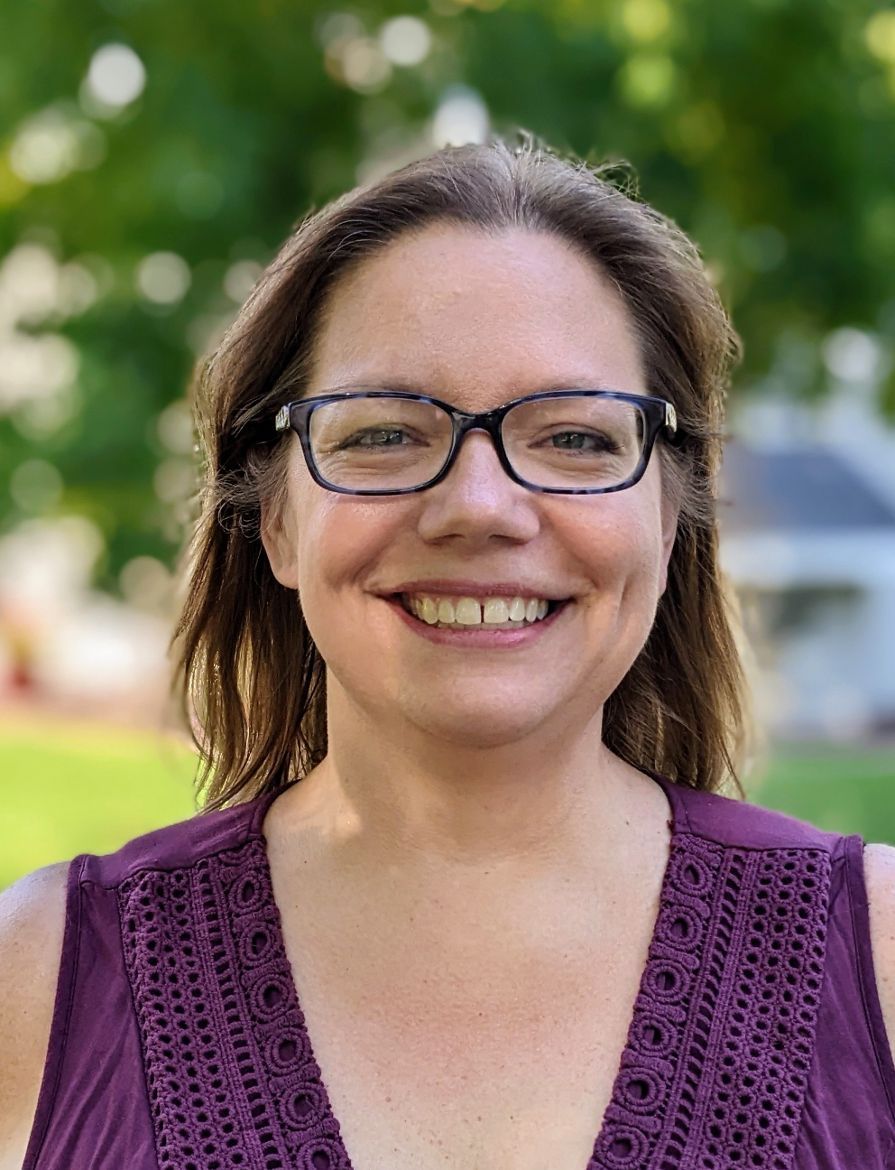 Journalist Janelle Bradley poses for a photo on Friday, Sept. 2, 2022, outside her Albertville, Minn., home where she lives with her husband and two children. (Courtesy of Jen Moeller)
This project on veteran suicide prevention was developed and led by Janelle Bradley. If you missed the first three editions follow the links and give them a read:
Promotion from The Optimist
Support The Optimist and get some fab swag
Grab a sticker, T-shirt, notebook and more with The Optimist's hand-carved logo! All profits help fund solutions journalism & local art.

Final thoughts
Thanks to photographer Colleen Harrison for capturing moments of growth and abundance for our September newsletters.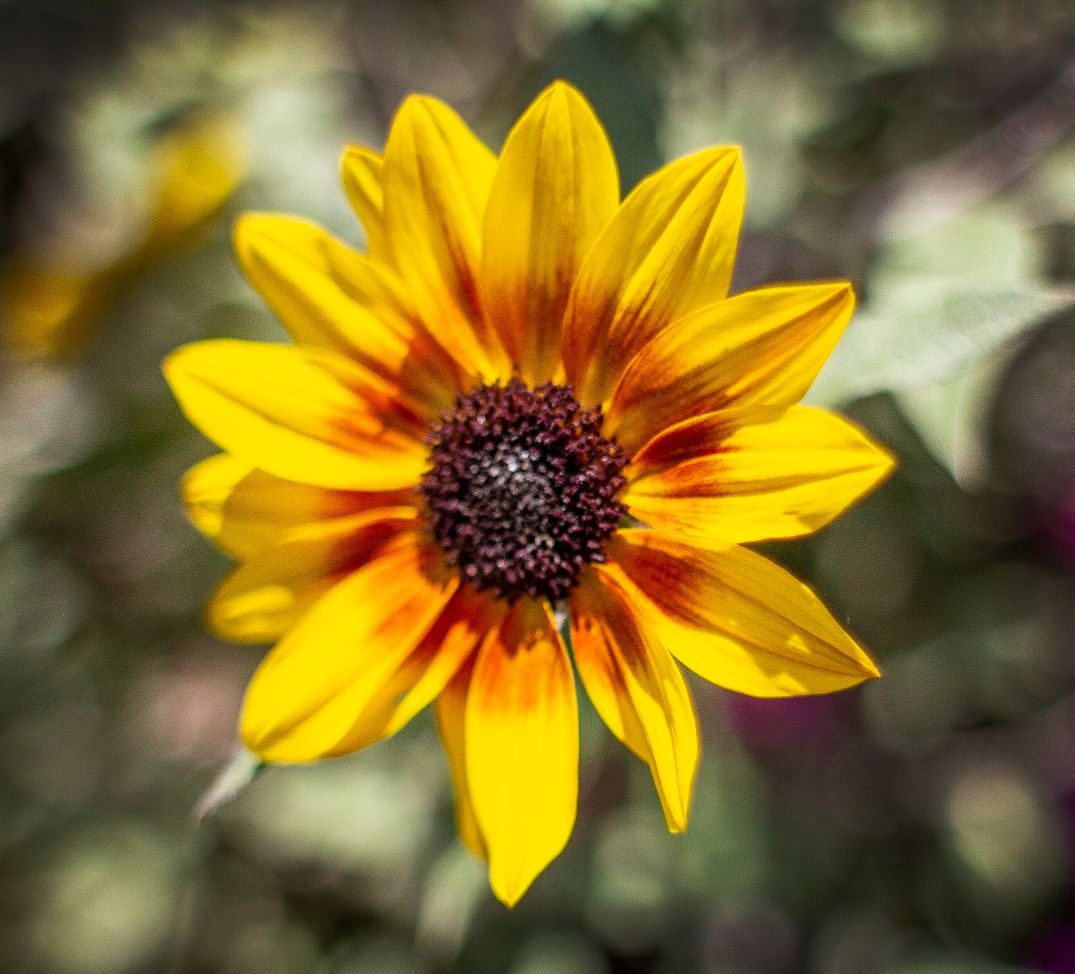 A sunflower variation grows Sunday, Sept. 11, 2022, at Munsinger and Clemens Gardens in St. Cloud. (Colleen Harrison for The Optimist)
Thanks to you all for being here! Please let me know what you thought of our series on veteran suicide prevention. Your feedback will shape the future of The Optimist!
♥ Nora, nora@theoptimist.mn
P.S. In October we will hopefully feature some fine art by independent artists living in greater Minnesota. And we're finalizing a fabulous story on a program that takes on disparities in higher ed. And, spoiler alert, it's working!
Our mailing address:
P.O. Box 298
St. Michael, Minnesota 55376

Copyright © 2022 The Optimist, All rights reserved.