Part 2 in our veteran suicide prevention series: The question that starts an intervention
It might feel like a hard question to ask, but it's a key starting point: Are you considering suicide?
It might feel like a hard question to ask, but it's a key starting point: Are you considering suicide?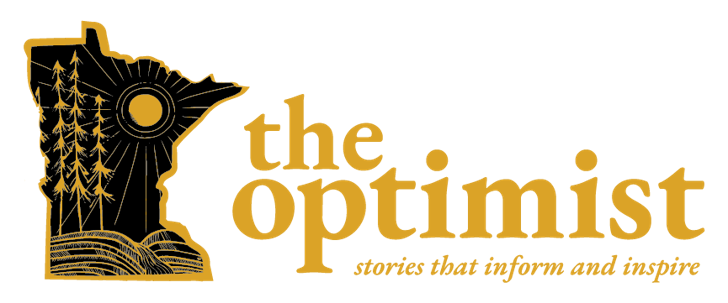 Finding courage to say the word 'suicide'
Good day and welcome to all the new subscribers who signed up in the last week or so to read Janelle Bradley's series on veteran suicide prevention.
Last week's newsletter featured Janelle's story and the why behind this series. Now we focus on the next question: What can we do about it?
In this edition and the next two, Janelle will explore parts of suicide interventions. The good news is that everyone, including people who aren't in health care or military fields, can play an important role.
Part 2 of our project features the power of posing a tough question and asking someone directly about their thoughts on suicide. To address it we have to talk about it.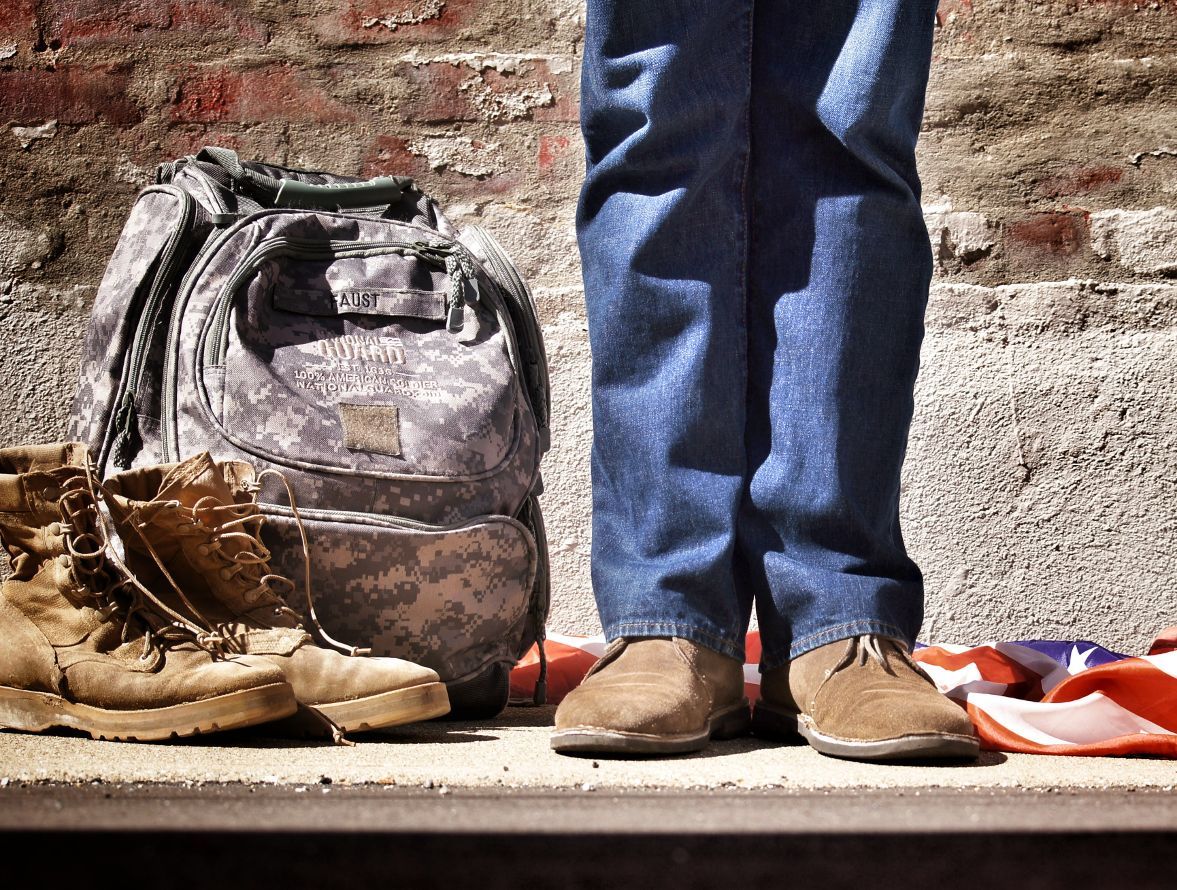 Photo by Benjamin Faust on Unsplash
The VA helps prevent suicides with a process that starts with a question
By Janelle Bradley for The Optimist
This story includes brief descriptions of suicides and suicidal ideation. If you are in crisis or helping someone in crisis, the Suicide & Crisis Lifeline has certified listeners on call: 9-8-8.
James LaCroix, of Monticello, a former staff sergeant in the United States Army, led soldiers in Iraq and Afghanistan from 2004 to 2012. During his three tours, LaCroix's job was the take bombs apart, often as security for Marine convoys. When his last deployment ended he chose not to reenlist, instead deciding to reintegrate into civilian life.
LaCroix describes the first year after leaving the service as the most difficult time in his life emotionally. Adding to his own depression, LaCroix suffered several personal losses when men he served with died by suicide.
During his second deployment LaCroix and a fellow soldier got on their bus headed to a staging area to begin combat operations. LaCroix recalls speaking with the other man before he went to the back of the bus and killed himself. Another friend died by suicide within the first 90 days of leaving the service. And still another took his own life as well as the lives of his family within the first 90 days of leaving the service.
"For me, the hardest was the first 120 days," LaCroix said. "Reintegration went very fast. I felt like I was being kicked out and back into life. It was a rapid adjustment, like slamming the breaks on life. I went from Afghanistan to the couch. I didn't have a purpose anymore."
LaCroix isn't alone. A Pew Research Center study indicates that 48% of post-9/11 veterans have said that reintegration is either somewhat difficult (32%) or very difficult (16%). The study reveals that veterans who served in combat, like LaCroix, are significantly more likely to experience difficulty readjusting to civilian life. This contributes to suicidal ideation, PTSD symptoms, substance misuse and depression symptoms, often leading to crisis situations for veterans and their families.
In Minnesota an average of 107 veterans died by suicide each year between 2014 and 2020, making up nearly 15 percent of suicides in the state. Research being conducted nationally on suicide prevention is increasing with one clear message: Connection to veteran services and mental health resources is vital.
Story continues after the promotion
Promotion from Bridge Healing Center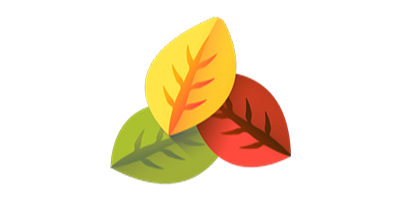 Bridge Healing Center is here when you need us
Our mission is to provide culturally specific, trauma-responsive treatment for people of color struggling with mental health and addiction in central Minnesota. To alleviate the burden of seeking treatment miles away by bringing it closer to home and engaging families in the treatment process. Find us in St. Cloud at 22 Wilson Avenue NE, Suite #109. Call the center at 320-774-1597.
Bridge Healing Center is online too
'Suicide prevention is everyone's business'
For the U.S. Department of Veterans Affairs and the Minnesota Department of Veterans Affairs, data being collected both nationally and locally is giving hope to an issue that can often feel hopeless. When a veteran dies by suicide, local suicide prevention coordinators gather information on risk factors and protective factors involved in the incident. All data collected is sent to the national office of the Department of Veteran Affairs, where it is published in an annual report. Ann Fleming, suicide prevention coordinator at the St. Cloud VA Health Care System, said this national research has provided guidance and directives directly impacting veterans in Minnesota.
"Suicide prevention is everyone's business," Fleming said. "In the past few years, the VA has started screening all vets, not just those who are 'at risk.' Suicide is complex. It isn't just one thing. We want to raise awareness using methods that are proven. We provide programs for prevention and intervention for veterans and postvention programs for survivors who have lost someone."
A large push began in January 2021 throughout the VA system to educate all staff about suicide prevention, troubleshooting barriers veterans have to receiving help and how to reduce the risk of suicide. As care at the VA grows and changes with the demands, the task of the Suicide Prevention Team has been heavily focused on getting the word out – not just to veterans, but to society as a whole.
Promotion from The Optimist
Get an ad here in exchange for sharing our content
We're soliciting trades for ad space. Simply share the newsletter with your network. We can grow together! Contact Nora: nora@theoptimist.mn

Everyone can be part of saving veteran lives. That's what Jinae Plumhoff, St. Cloud VA suicide prevention coordinator, shares in her outreach across Minnesota. Plumhoff said she uses opportunities like community education classes, motorcycle rides and speaking engagements for corporate events. She has also worked with schools, teaching staff how to reach out to parents who are veterans.
One key ingredient in suicide prevention: asking someone directly if they're considering suicide.

The National Suicide Prevention Lifeline changed from a 10-digit number to 9-8-8 in July 2022. The Lifeline's toll-free number connects the caller to a certified crisis center near where the call is placed.
Asking the important question
One method used is VA SAVE, a tool the VA teaches to help friends, family and acquaintances intervene when worried a veteran (or a nonveteran) is contemplating suicide. It's backed by research and the VA has promoted it since 2007. Each letter of SAVE stands for a step in the process.
Signs & Symptoms: reckless behavior, violent behavior, substance abuse, depression, emotional, concerning statements, giving away prized possessions.
Asking the important question: "Sometimes when people are (upset/angry/in pain) they think about suicide. Are you thinking about killing yourself or someone else?"
Validating the person's experience: "You're not alone, even if you feel like you are. I'm here for you, and I want to help you in any way I can."
Expediting and encouraging getting help.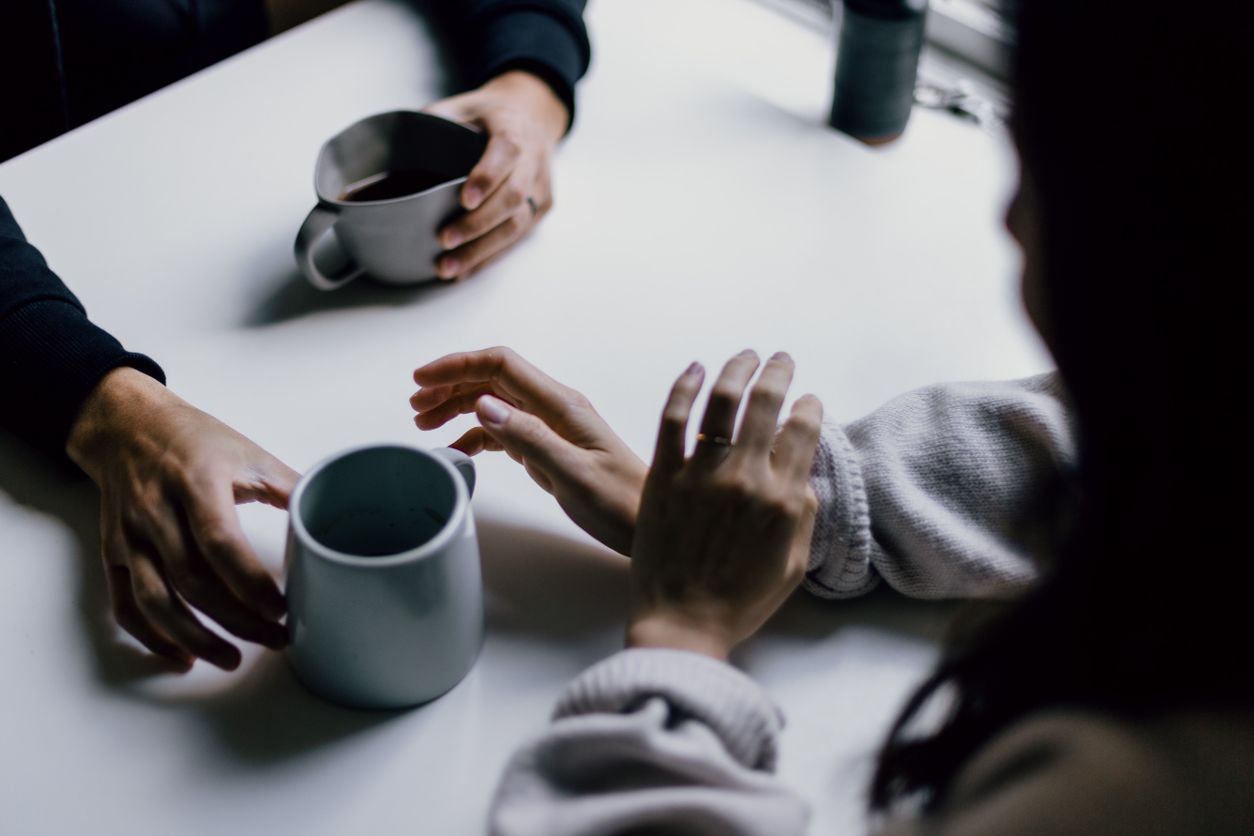 Photo by Priscilla Du Preez on Unsplash
Anyone can view the free training video at psycharmor.org/courses/s-a-v-e/. The course covers three topics: suicide as a public health issue, signs a veteran may be at risk for suicide and what you can do if you identify a veteran at risk. For civilians, the course can give some insight into the challenges veterans face when they return from service, including relationship issues, homelessness, joblessness and disability due to mental health.
"In the Army, we're taught that when things get stressful, you dig in, you try harder, the more you're pushed the more you push," LaCroix said. "That doesn't necessarily apply to civilian life. I missed the adrenaline rush. Adrenaline is addictive in combat. You never feel more alive than when you almost died."
He described having no sense of identity and intense depression for the first eight weeks. When he got himself off the couch, he had a difficult time keeping a job.
"A man needs a purpose in life," he said. "I didn't have one. I wasn't working, I was drinking. And in the Army I had a family. That was gone when I left."
He called the Veterans Crisis Line and was instructed to go to the VA. Instead, he grabbed whiskey and a firearm and drove to the mountains. "I was ready," he said. "It was the middle of the night and out of nowhere my friend Kathy, who I hadn't talked to in a long time, called me. It snapped me out of where I was."
Like Kathy's call, the SAVE model is meant to help friends and family interrupt the process of suicidal ideation and direct a veteran to get help.
"My advice for people who know a veteran is to be really blunt about asking if they are thinking about suicide," said LaCroix. "If someone asks me if I'm okay, I would probably shrug it off. But directly asking if I'm thinking about suicide would start a conversation."
About the project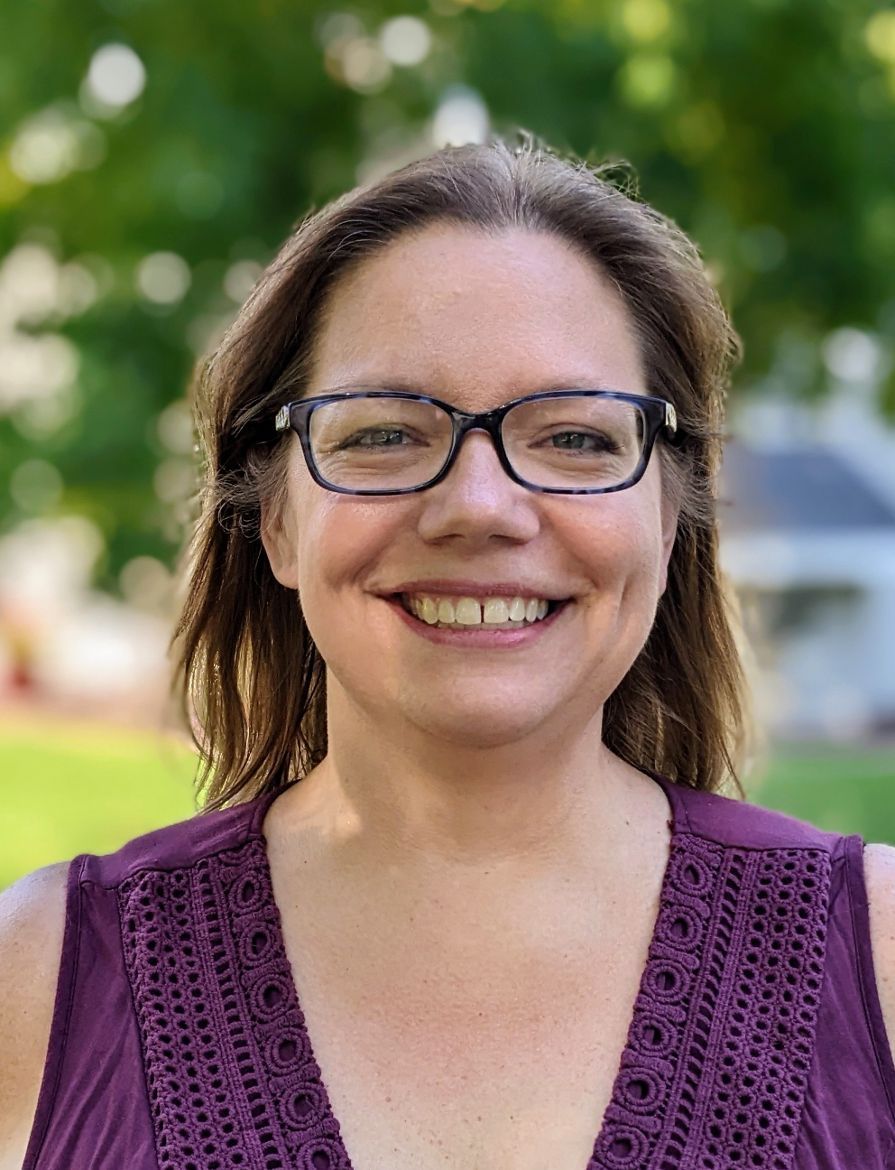 Journalist Janelle Bradley poses for a photo on Friday, Sept. 2, 2022, outside her Albertville, Minn., home where she lives with her husband and two children. (Courtesy of Jen Moeller)
This project on veteran suicide prevention was developed and led by Janelle Bradley. If you missed last week's newsletter, find it here and give it a read. Janelle shares the personal stories that motivated her to dig into these solutions.
Now for something light-hearted
Photographer Colleen Harris caught some seasonal images around St. Cloud last weekend. We hope they bring you some enjoyment.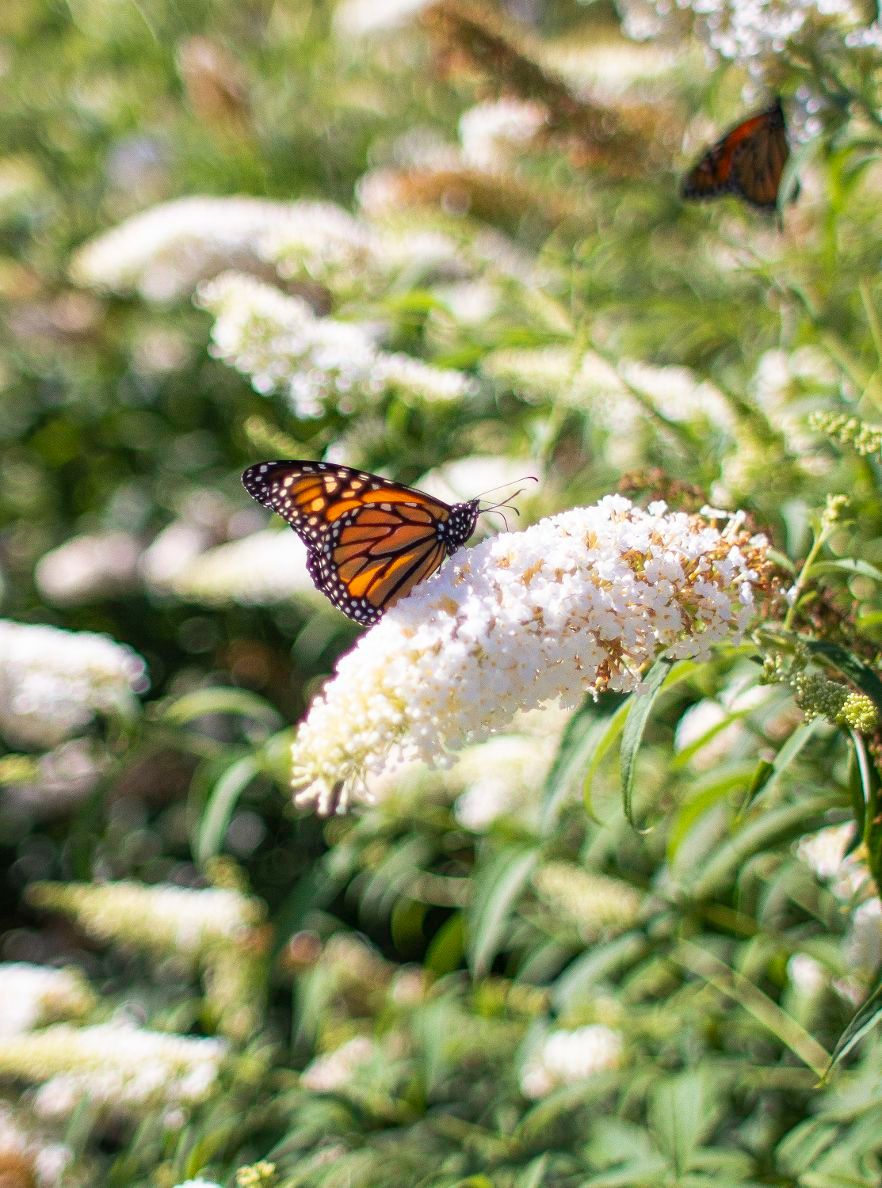 A monarch butterfly feeds on a butterfly bush Sunday, Sept. 11, 2022, at Munsinger and Clemens Gardens in St. Cloud. (Colleen Harrison for The Optimist)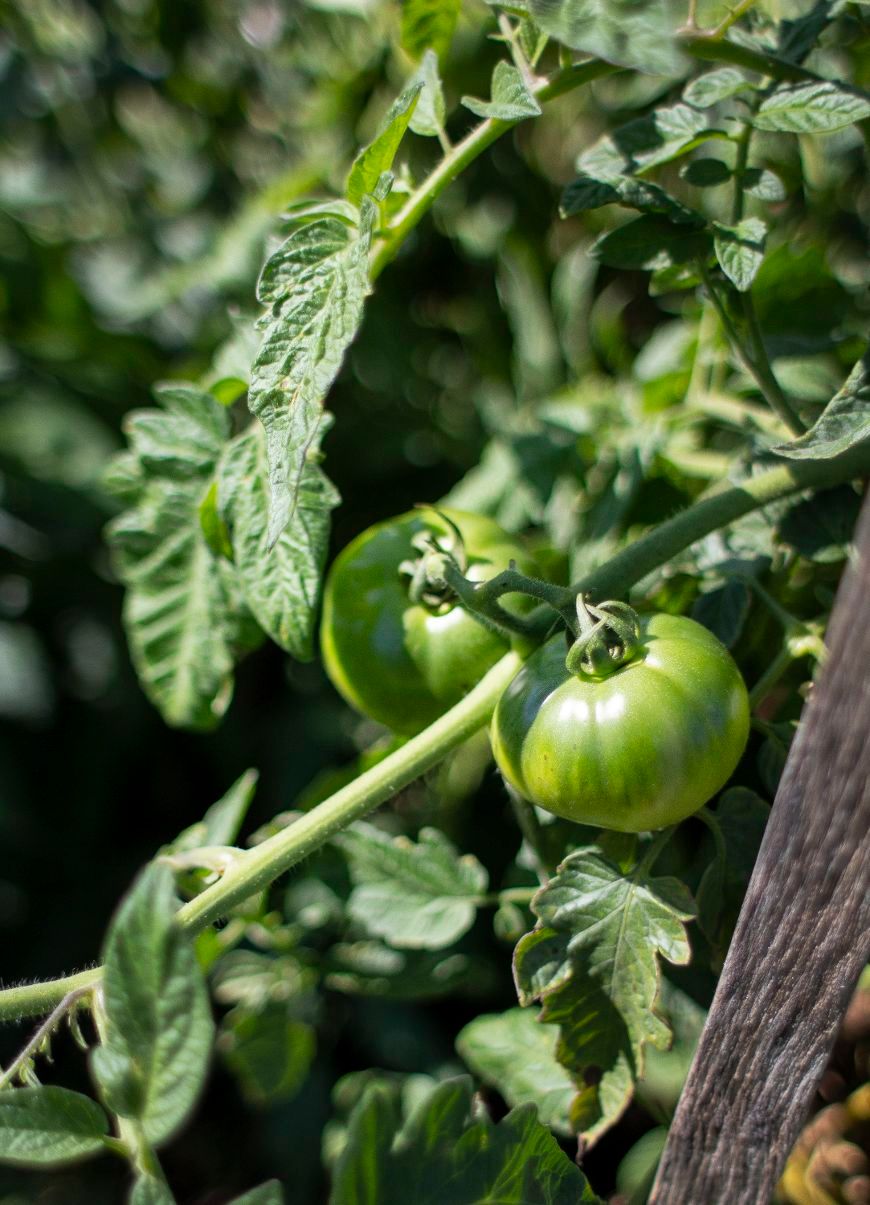 Tomatoes are pictured Sunday, Sept. 11, 2022, at Maine Prairie Community Garden in St. Cloud's Diocese Park. (Colleen Harrison for The Optimist)
Final thoughts
Did someone forward you this newsletter? Did you happen upon it online? Don't miss future issues. Join The Optimist's mailing list!
We've got some swag featuring The Optimist's fab logo. Grab a sticker, T-shirt, magnet, notebook and more to support The Optimist! All profits help fund solutions journalism and local art. Visit our shop on Redbubble.
We're on social media. Follow us on Twitter @mntheoptimist. We're on Facebook and Instagram too: theoptimist.mn.
We appreciate you. See you next week!
♥ Nora
Our mailing address:
P.O. Box 298
St. Michael, Minnesota 55376

Copyright © 2022 The Optimist, All rights reserved.