Earth Day? It's Earth month at Project Optimist
Kicking off spring with a review of environmental solutions + student voices
Kicking off spring with a review of environmental solutions + student voices
We're celebrating Earth Day all month long
Greetings friends! Nora here.
In personal news, I'm so happy to report that my family's new kitten Lucy is home and adjusting well. She immediately went looking for the dog in the house, and they're already playing and sleeping near each other.
I haven't taken nearly enough pictures of the little one, because my cell phone went kaput. Please forgive me if you tried to call or text me between Thursday and Monday. I'm back online now. Feel free to send story ideas or feedback: 320-247-5899.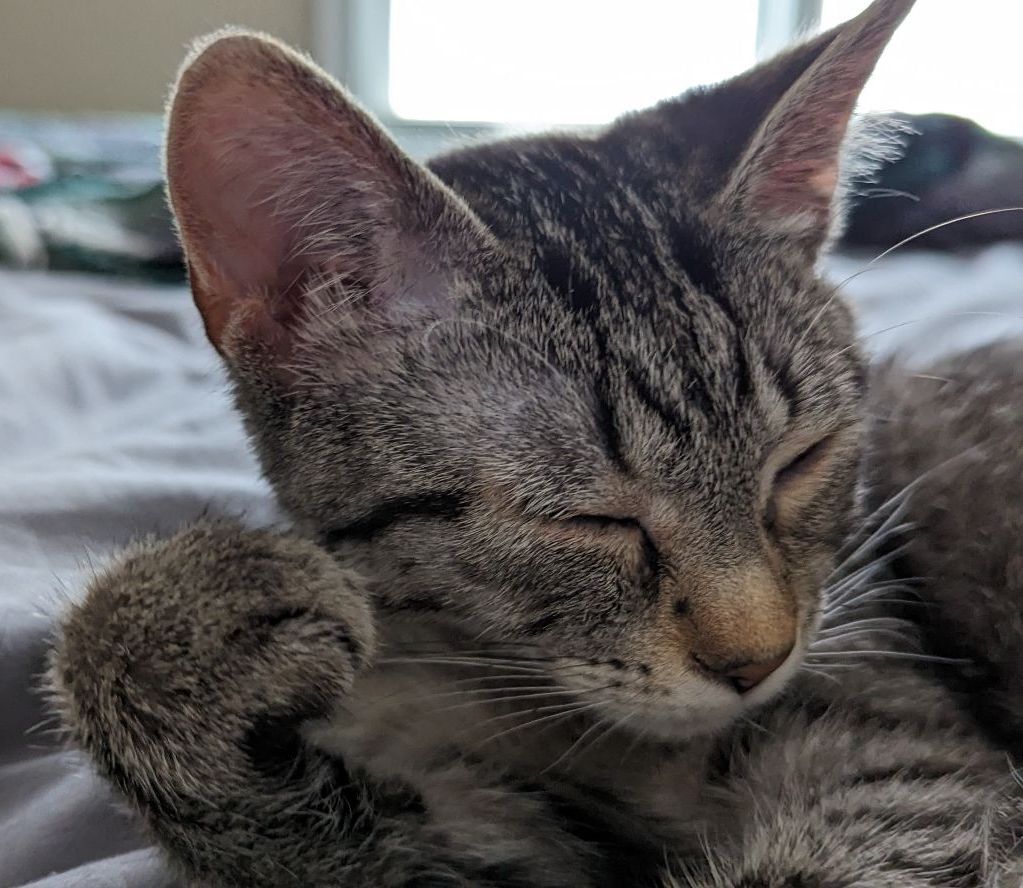 Meet Lucifer, AKA Lucy, Project Optimist's newest mascot. She sleeps most of the time.
I did enjoy the forced unplugging and recommend it, especially as the seasons change. I've enjoyed the fresh snow and rapid melts in the last week. Spring is definitely about.
Project Optimist will celebrate the outdoors all month in honor of Earth Day. We will launch a new feature with insights and art from a master naturalist living in central Minnesota. And we have a newsletter this month with the work of a fabulous nature photographer. This feature will not be archived, so make sure you catch it in your inbox.
Today, I'm highlighting the environmental stories and columns published by Project Optimist in the last year. We've had a steady stream of new subscribers, and I want to make sure they see these great pieces. I hope our longtime readers will find something to revisit.
Happy reading!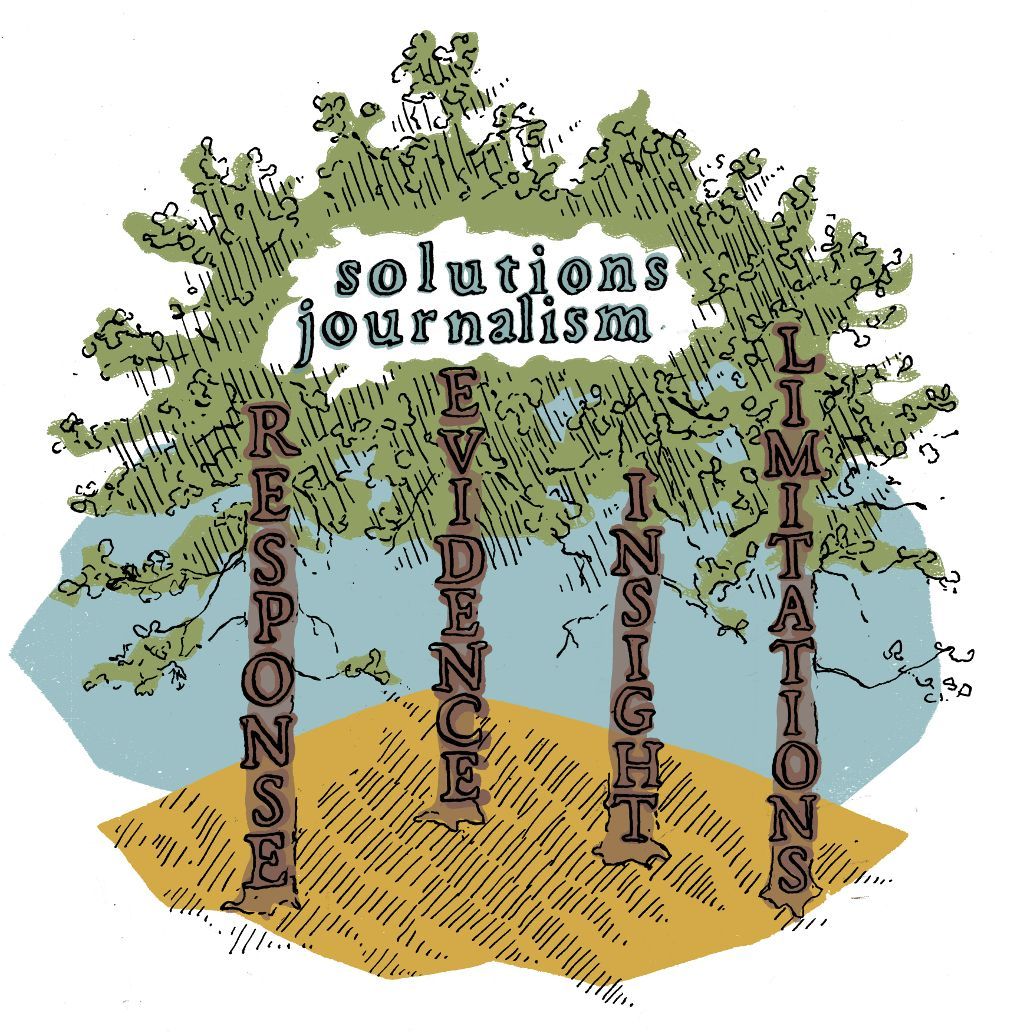 A solutions journalism story: Focuses on the response to a problem. Offers insight. Examines evidence — or lack thereof — of the response's effectiveness. Reveals the response's limitations. These are the four pillars of the practice as defined by the Solutions Journalism Network. Project Optimist strives to include all four pillars in our solutions stories. (Ginny McClure for Project Optimist)
Support Project Optimist with a donation!
Environmental solutions are underway in our communities
Waste not: How the St. Cloud recovery facility turns wastewater into green products
Large methane digesters, like the one in St. Cloud, could make a significant contribution in the fight against global warming. They make needed materials — fuel and fertilizer — from waste products.
Making the most of food waste: Growing community compost programs in Minnesota
In the U.S., we waste an estimated 30% to 40% of our food supply. Reducing waste can reduce pollution. And composting what spoils, despite our best efforts, can enrich our landscapes and gardens.
How a small church prairie helps habitat and biodiversity in the middle of Minnesota
"Fifteen acres in the grand scheme can be quite a bit," said Wildlife Habitat Specialist Ryan Rothstein with the Stearns County Soil and Water Conservation District.
Wadena man develops local biodigester as the biogas field goes 'gangbusters'
We've followed three nascent biodigesters for the last year, and they have all taken longer to launch than initially planned. Walter Ribeiro feels that the need to do so is increasingly urgent.
Das BioHaus models sustainable living where you might not expect it
A German camp in Minnesota features 3 keys to low-energy living. Students learn to manage a building's temperature and ration warm water with very little energy from the grid.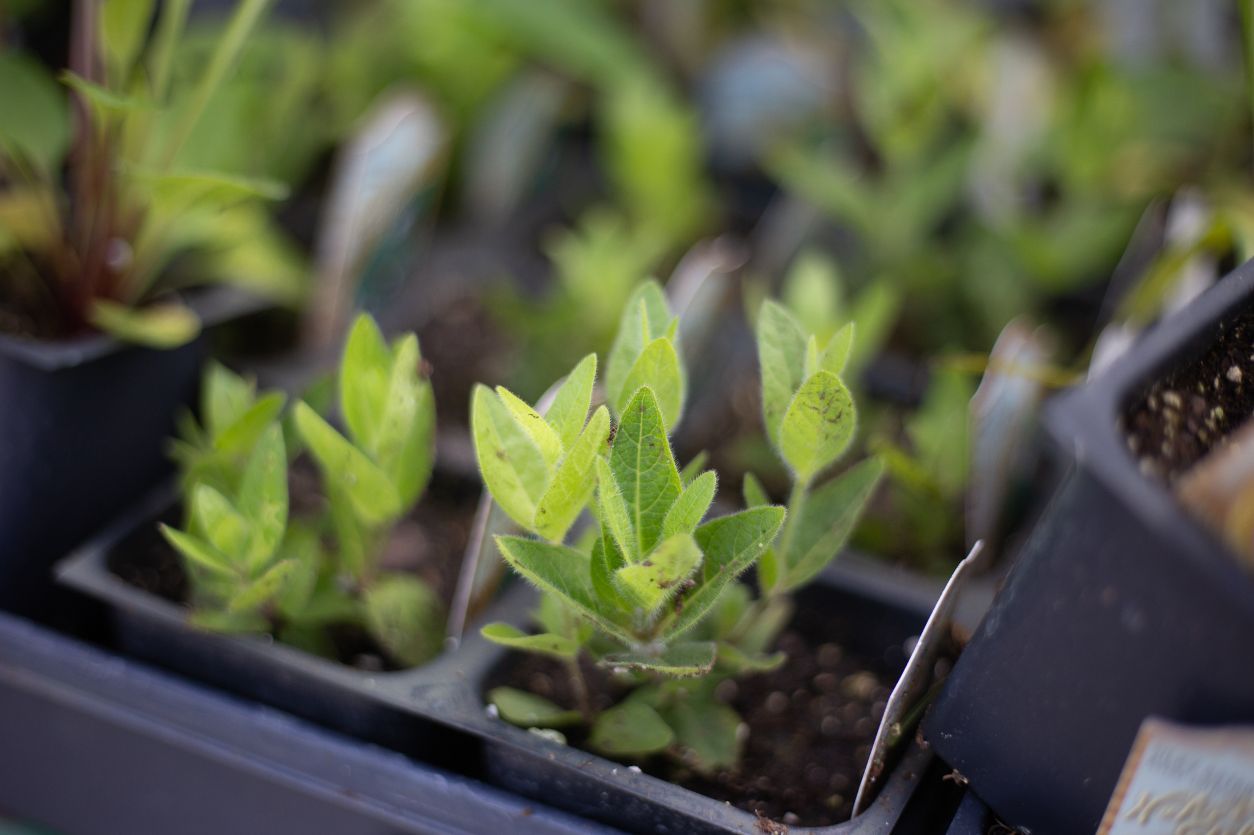 Native Minnesota plants await planting in a pallet, prepped for a prairie restoration project in St. Cloud in mid-2022. (Shannon Rathmanner for Project Optimist)
Promotion from Project Optimist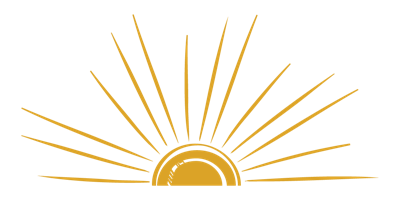 We're looking for a revenue manager!
If you have fundraising or sales chops, we've got a mission-driven gig for you. Come bolster journalism, democracy and community with us.
See the posting and learn what you need to apply!

Local students went to the U.N. Climate Change Conference in Egypt. We're publishing their research and reflections
2022 brought home the impact of climate change on home insurance premiums
On average, Americans saw a steep rise in the cost of homeowners insurance after a year of costly disasters, among them a Minnesota storm with 80 mph winds.
COLUMN | Climate leaders mum on the impact of far-right populism. Here's why we need to talk about it
Minnesota student found it surprisingly difficult to discuss politics at the latest U.N. Climate Change Conference in Egypt.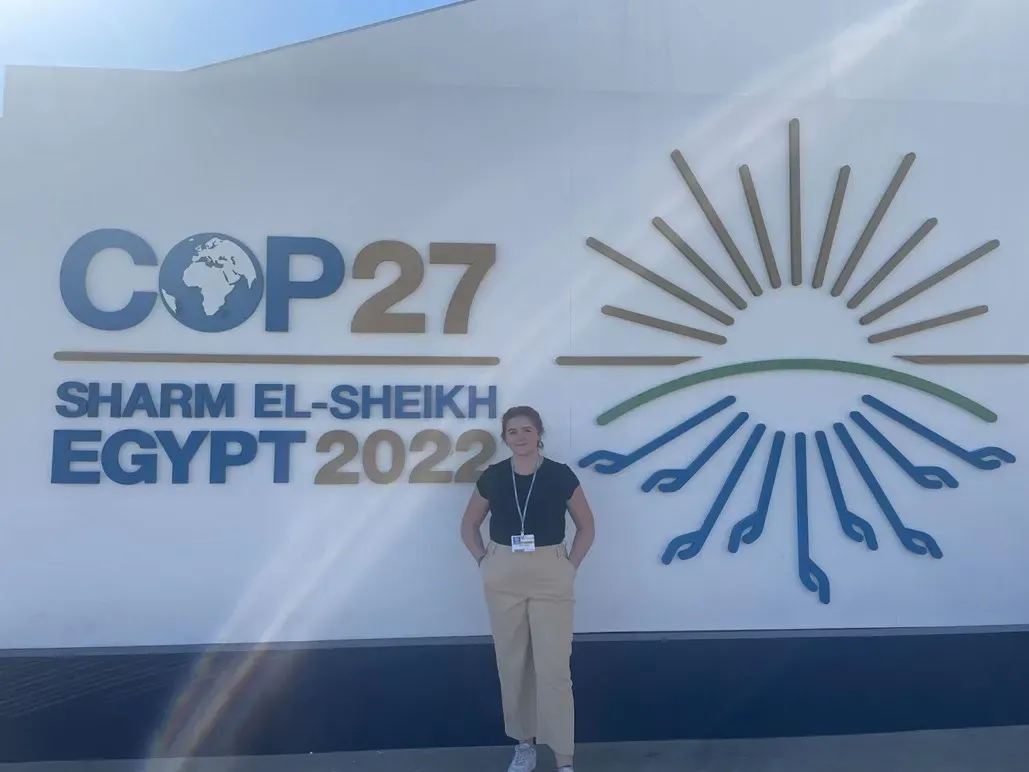 Claire Boettcher is a senior at the College of St. Benedict and St. John's University (originally from Duluth, Minn.) with majors in history and political science. (Courtesy of Claire Boettcher)
COLUMN | Necessary and imperfect: Finance programs for countries hit hard by climate change
Countries facing the worst damage caused by climate change have some of the lowest carbon emissions per capita.
Here's how climate change will likely impact food security and public health
Climate change impacts natural disasters which in turn impact agriculture, food security and the spread of disease.
Explore more essays on our Community Voices page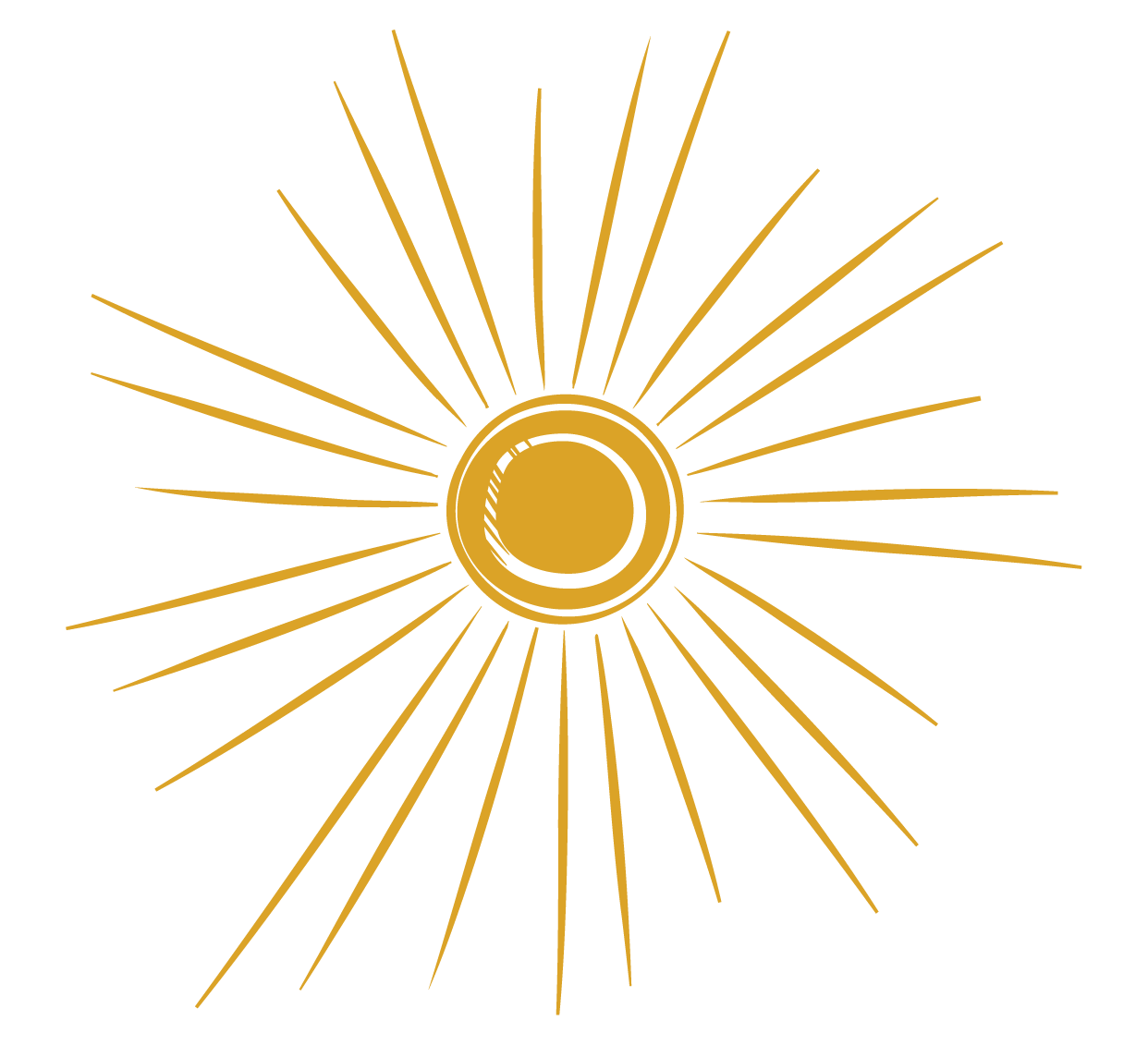 In other news
Funding! Thank you again to everyone who donated during our spring fundraiser. And an extra thanks to the folks who signed up to contribute each month. I am beyond grateful.
Events! We will very soon have dates for our first two Shades of Purple: Dialogue across difference in greater Minnesota events. These will take place in coming weeks. I am still looking for about five volunteer moderators to go through a four-hour training and guide these dialogues through the year. I have stipends for those who need it, and I cover travel expenses.
Jobs! I am still looking for a revenue officer, someone to manage fundraising and sales, thus building the foundation for Project Optimist. This person will help shape Project Optimist and will have opportunities for rapid growth in salary and position.
More gratitude! Thanks to all of you for reading and rooting for Project Optimist.
Be well!
♥ Nora Hertel, founder of Project Optimist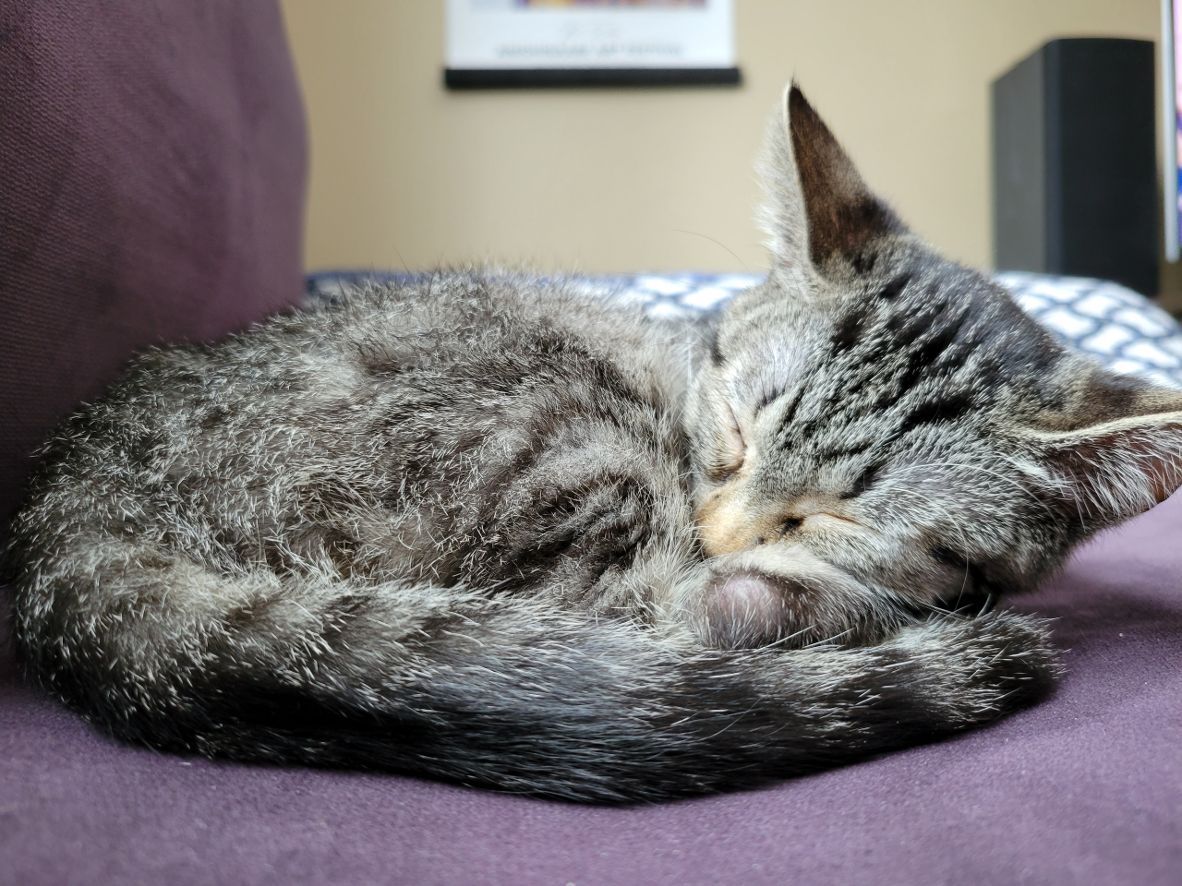 Here's another chance to donate!
Copyright © 2023 The Optimist, All rights reserved.
P.O. Box 298, St. Michael, Minnesota 55376