Where environmental and LGBTQIA+ issues meet, we have a zine
We've got a student-made zine for Pride month
We've got a student-made zine for Pride month
Something special for Pride Month
Hi folks! Nora here.
This week we wrap up a series of student essays with a something more visual and tactile — at least it was until I digitized it. We've got a zine from Sean Fisher, who just graduated from the College of St. Benedict and St. John's University.
A zine is a self-published work usually made in small batches. Sean's zine is called "Queer Climate Justice." It fits in the palm of a hand and is a primer on the intersection of climate justice and LGBTQIA+ justice, as the title suggests.
In the last year Project Optimist has published eleven pieces by students like Sean who traveled to the U.N. Climate Change Conference in Egypt and brought their insights back to Minnesota.
I trained that group, another set of college students and four very promising community writers in and around St. Cloud. Most of the cost of this training program was covered by a grant from the Initiative Foundation. I plan to continue to train small groups of community and student writers in basic journalism and solutions journalism.
I don't have any more grant funds for the program, but I'd love your financial support to help cover the cost of Project Optimist's training and our solution-focused journalism. We have articles coming on nuclear power, loneliness among seniors and a youth program that seeks to reduce domestic violence. Help us reach our financial goals for this year and grow into our next!
Support Project Optimist with a donation!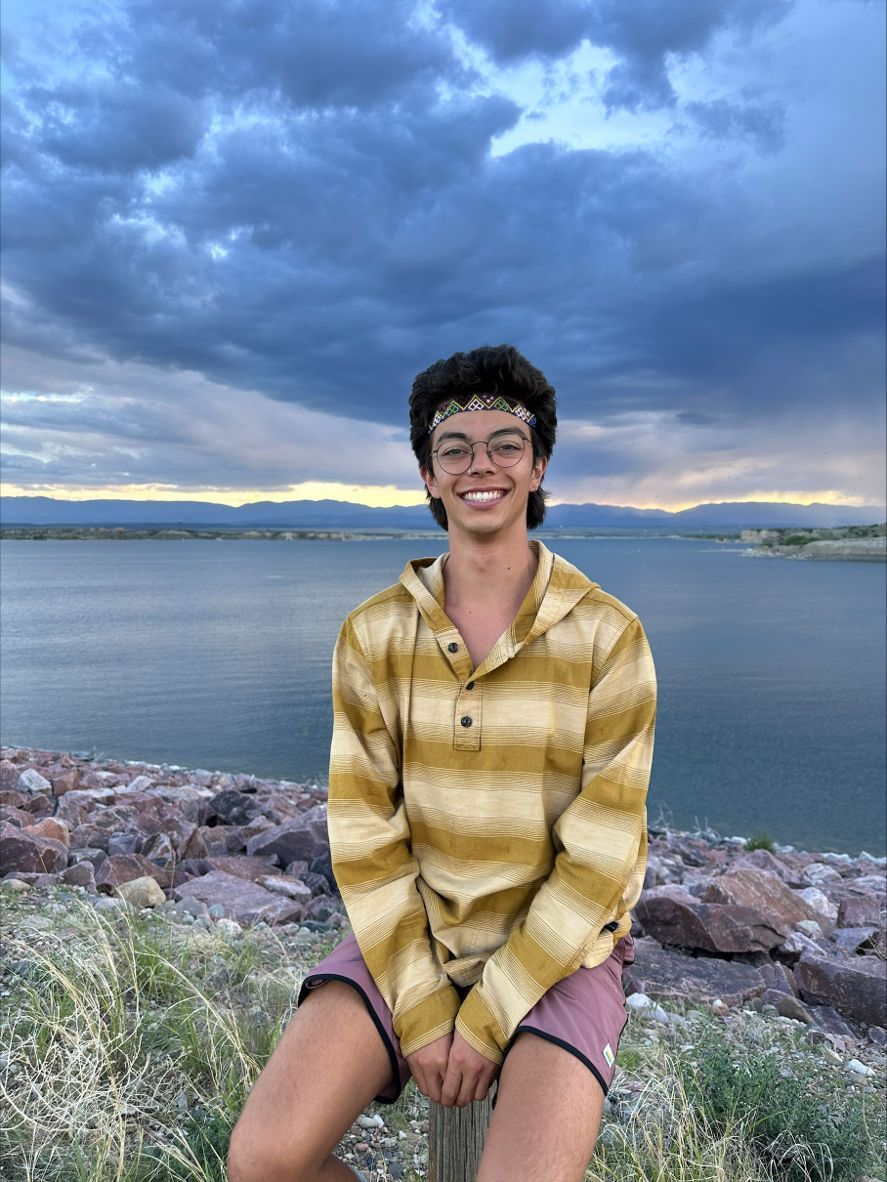 Sean Fisher graduated in spring 2023 from the College of St. Benedict and St. John's University with a major in environmental studies. (Courtesy of Sean Fisher)
COLUMN | Queer Climate Justice
By Sean Fisher for Project Optimist
Sean Fisher (he/she/they) is a Colorado-born queer environmentalist and recent graduate of the College of St. Benedict and St. John's University. The climate justice community needs to include queer bodies, experiences and wisdom.
These two movements for equity and justice should coalesce and learn from one another to form an intersectional movement that addresses social issues beyond the scope of each respective movement.
My intention in creating the zine was to showcase organizations, people and thinkers who uplift queer environmental justice.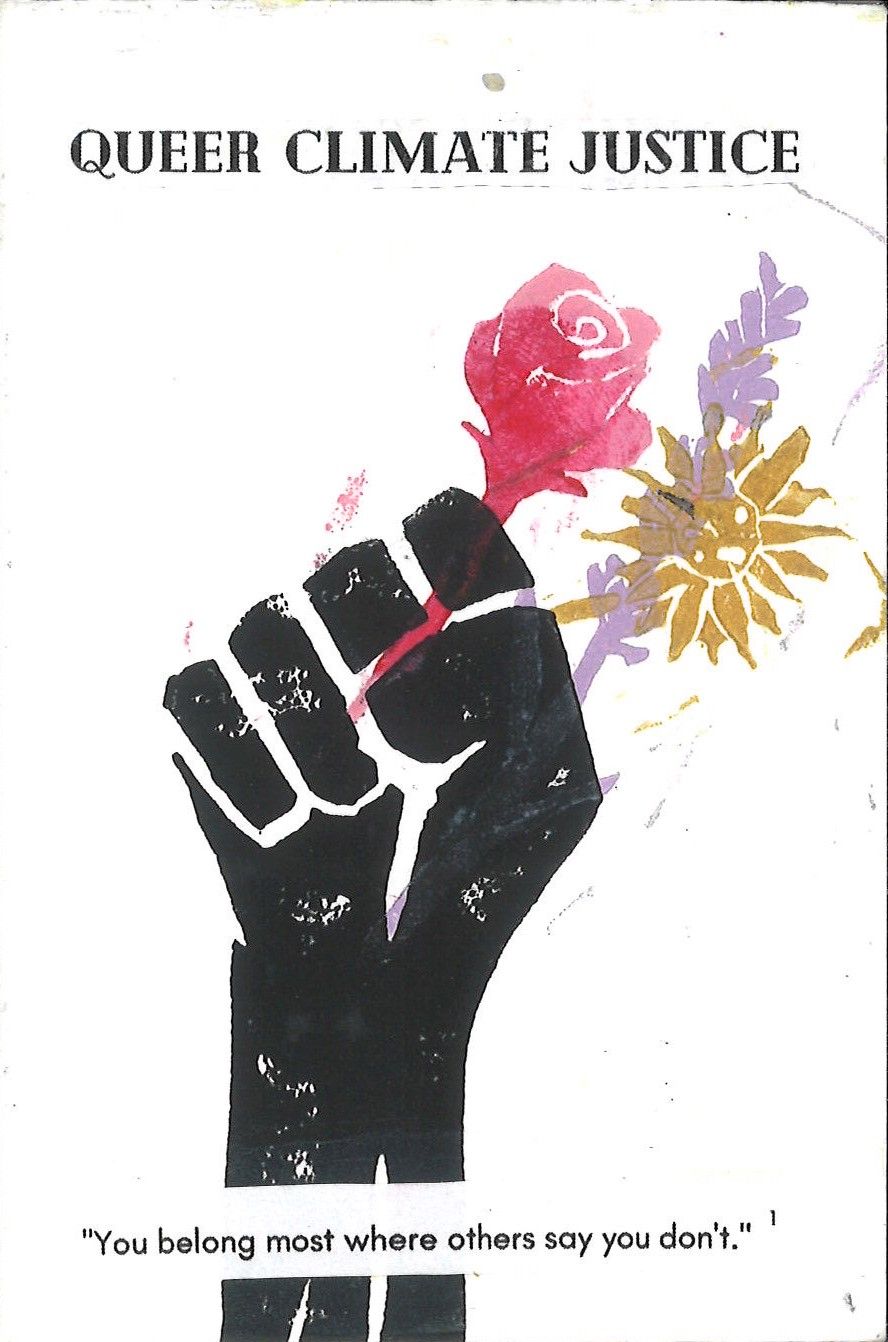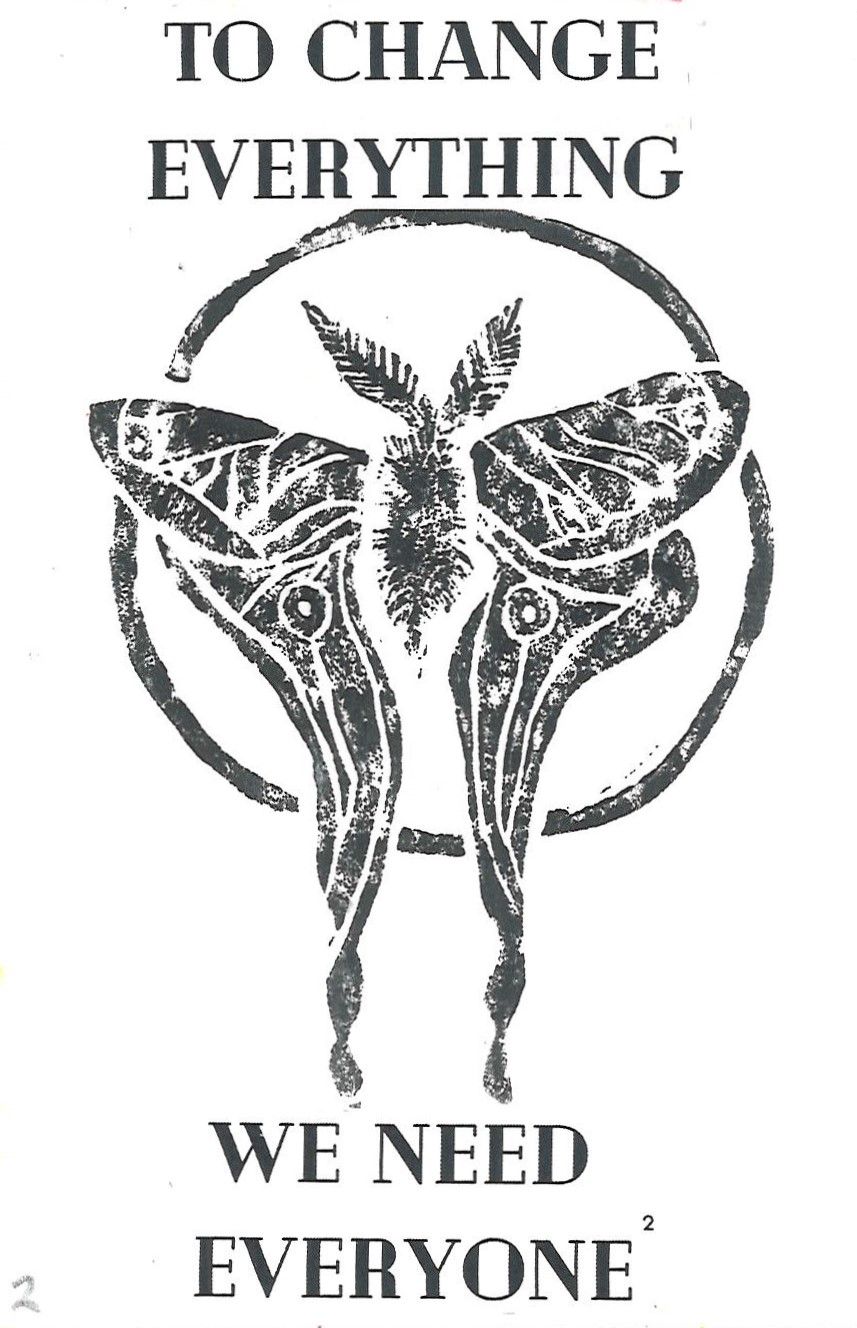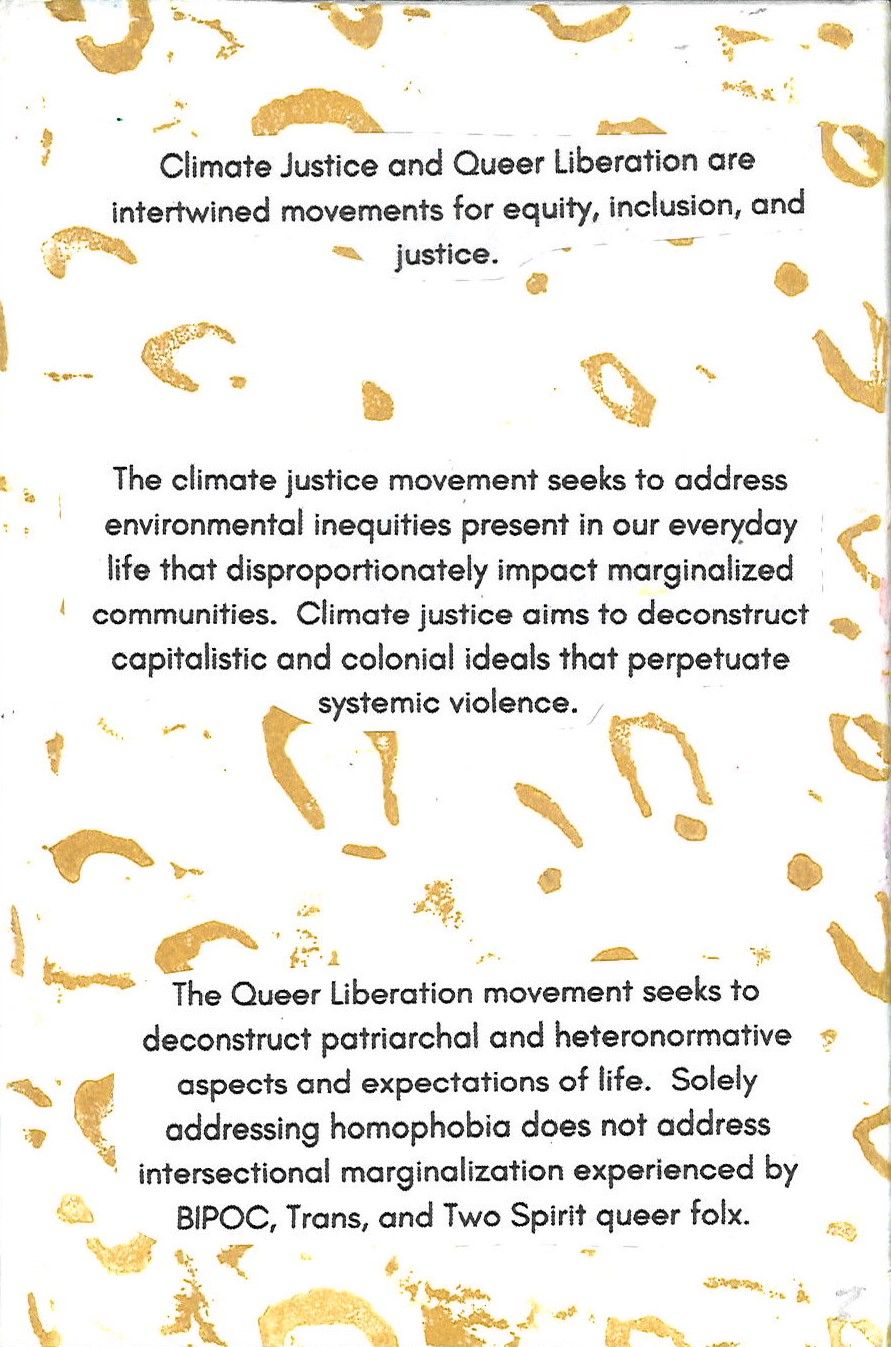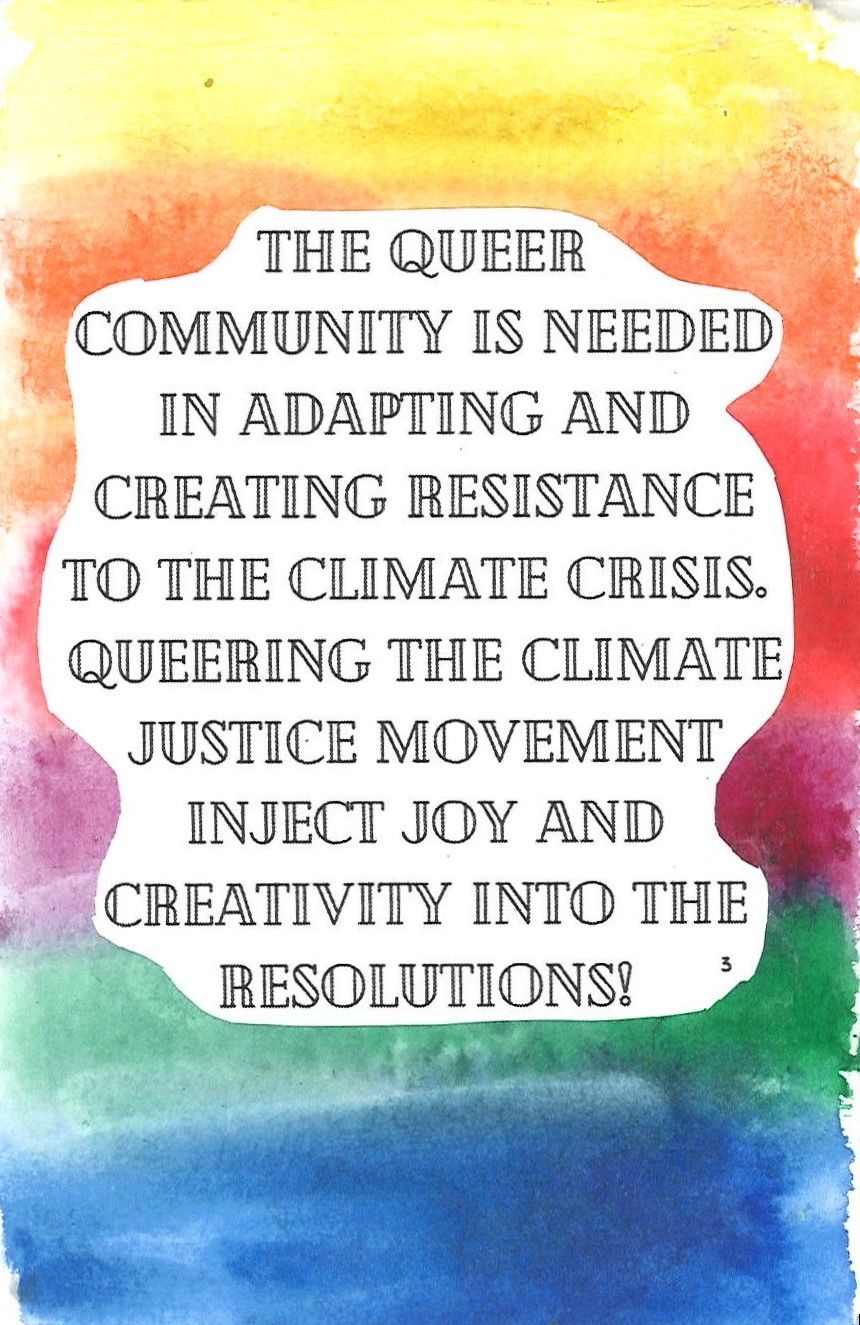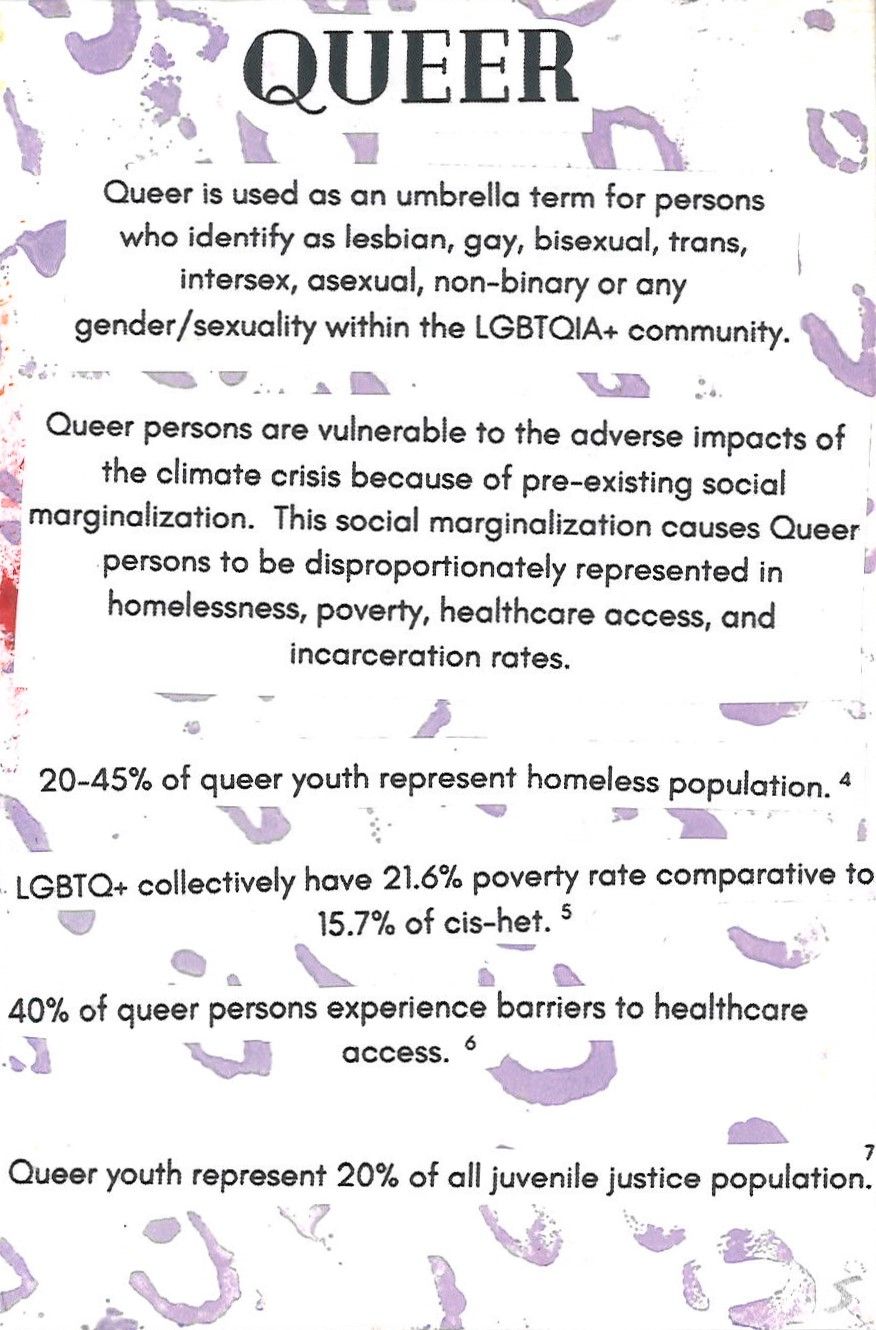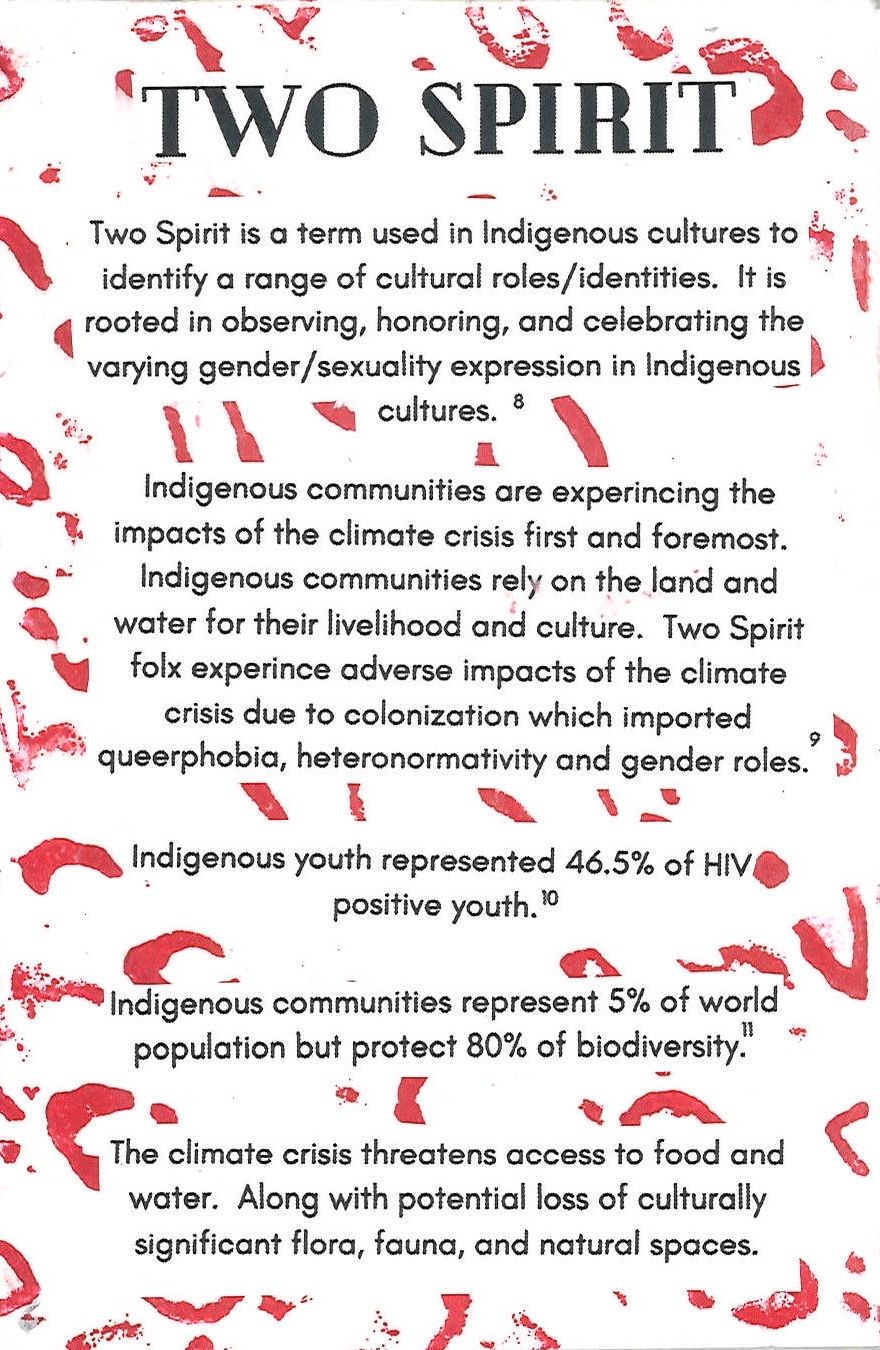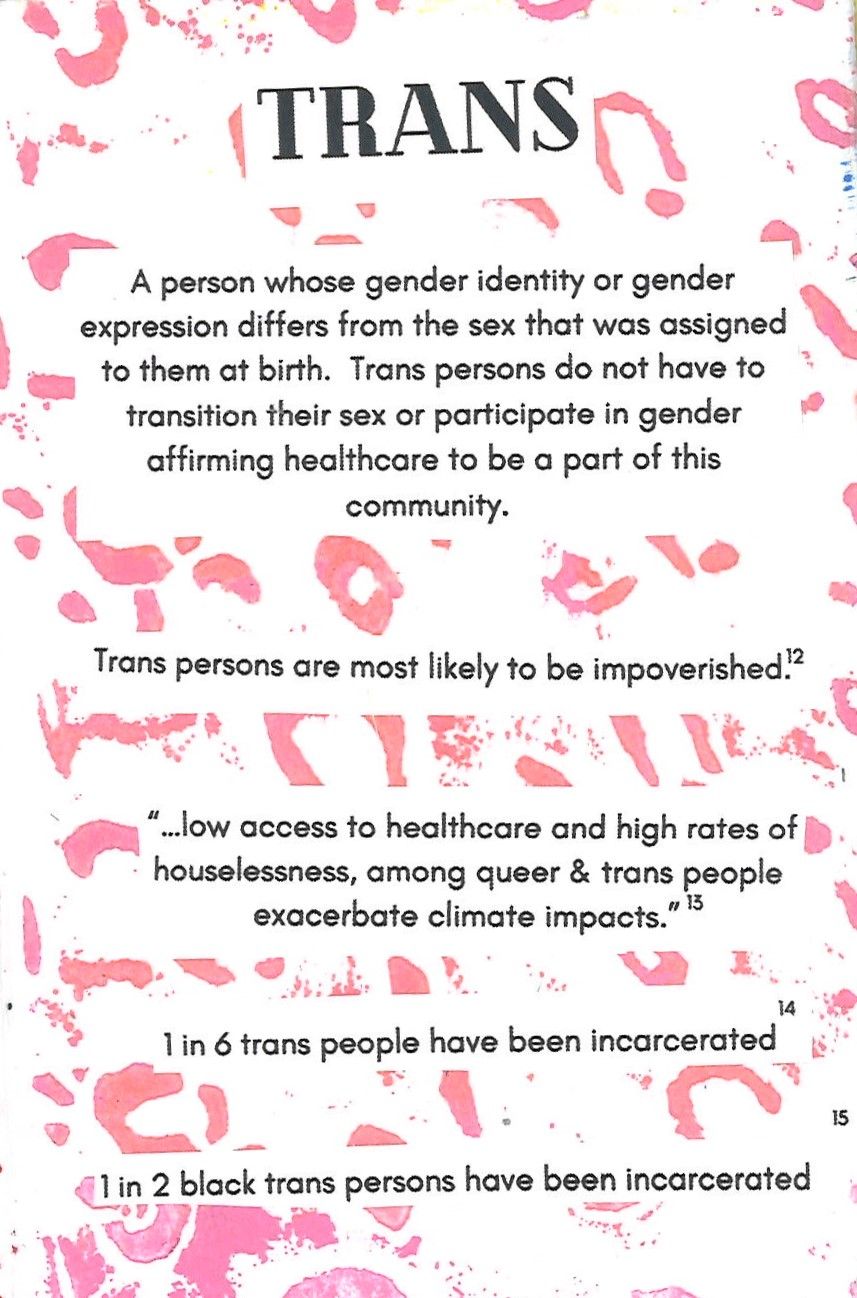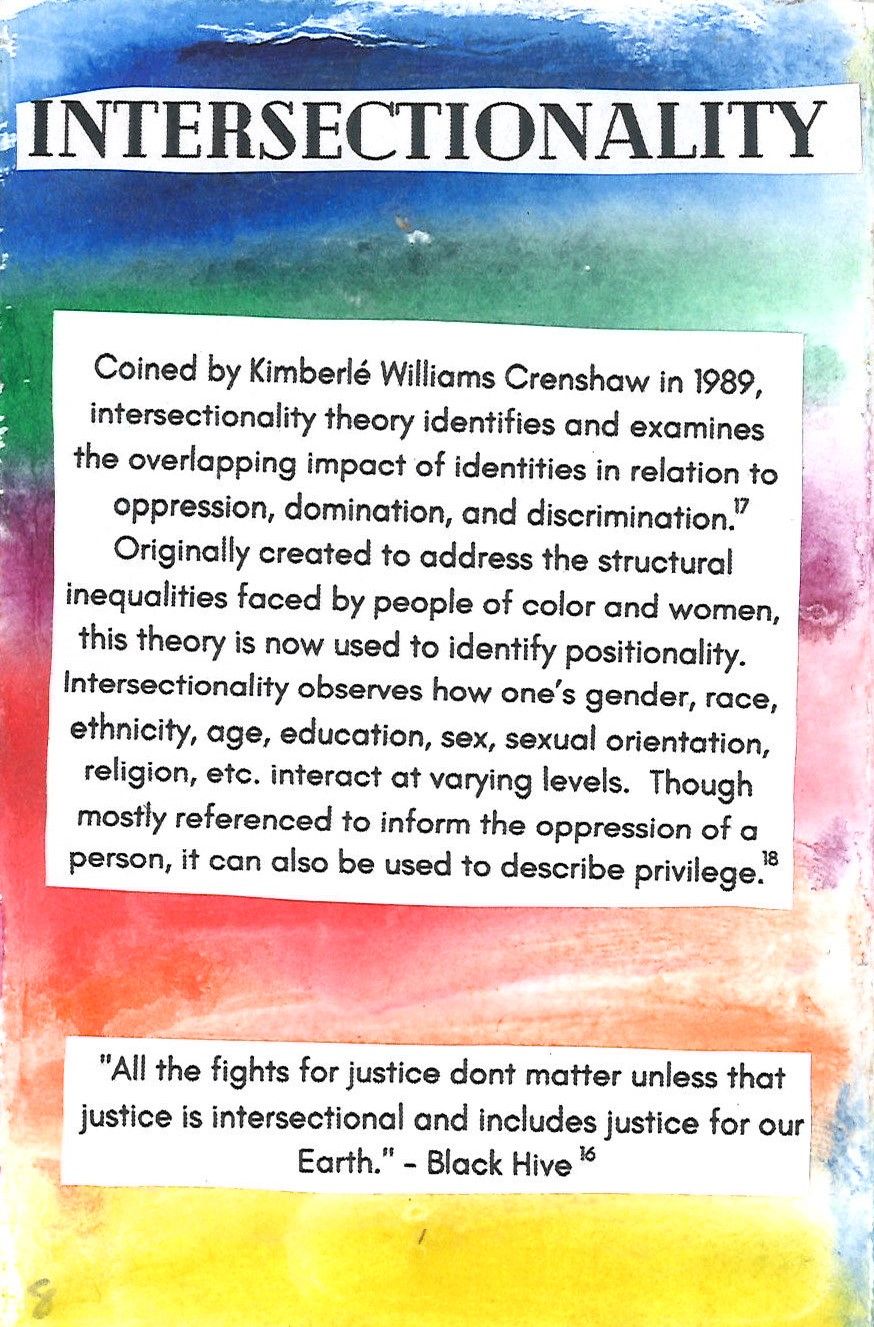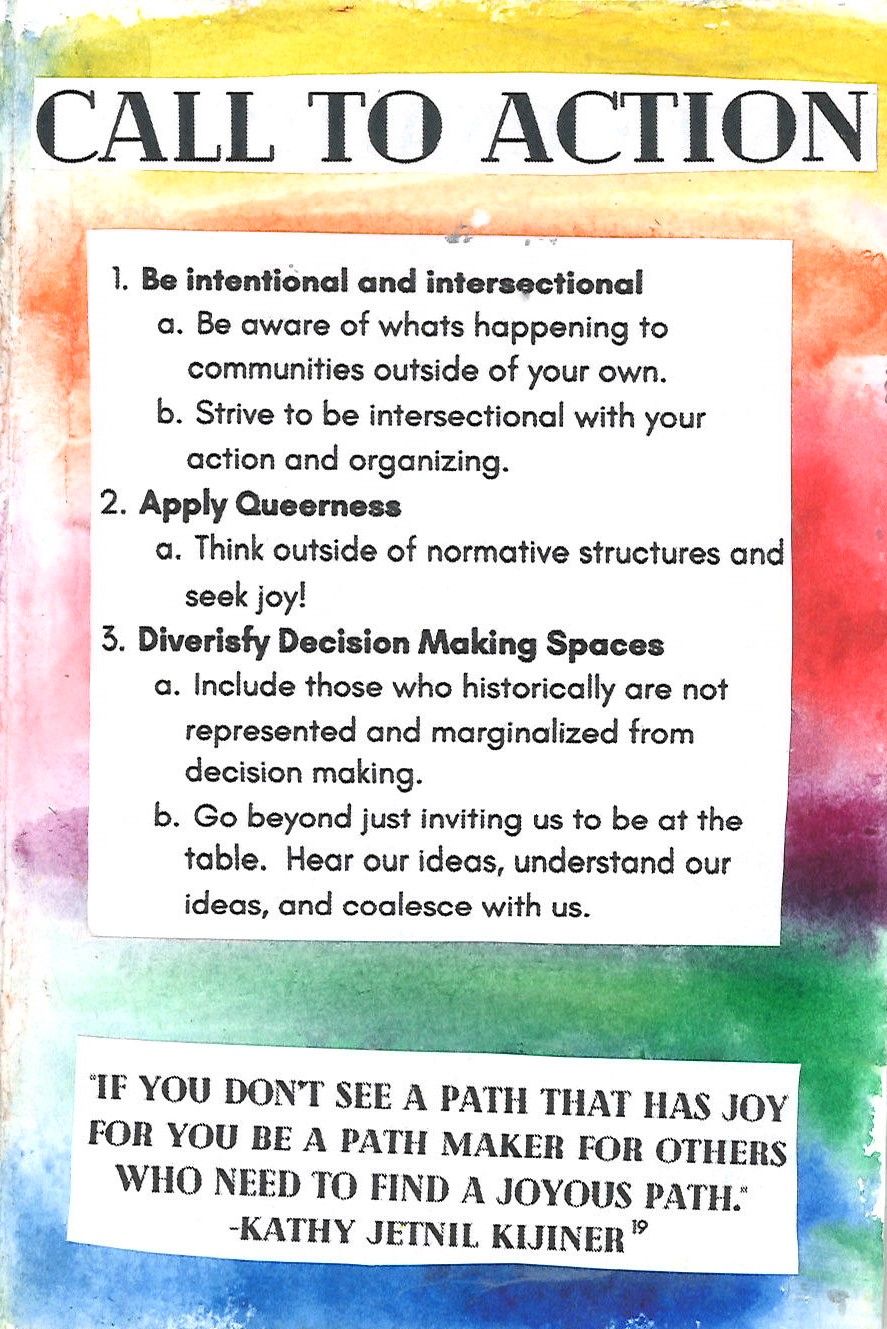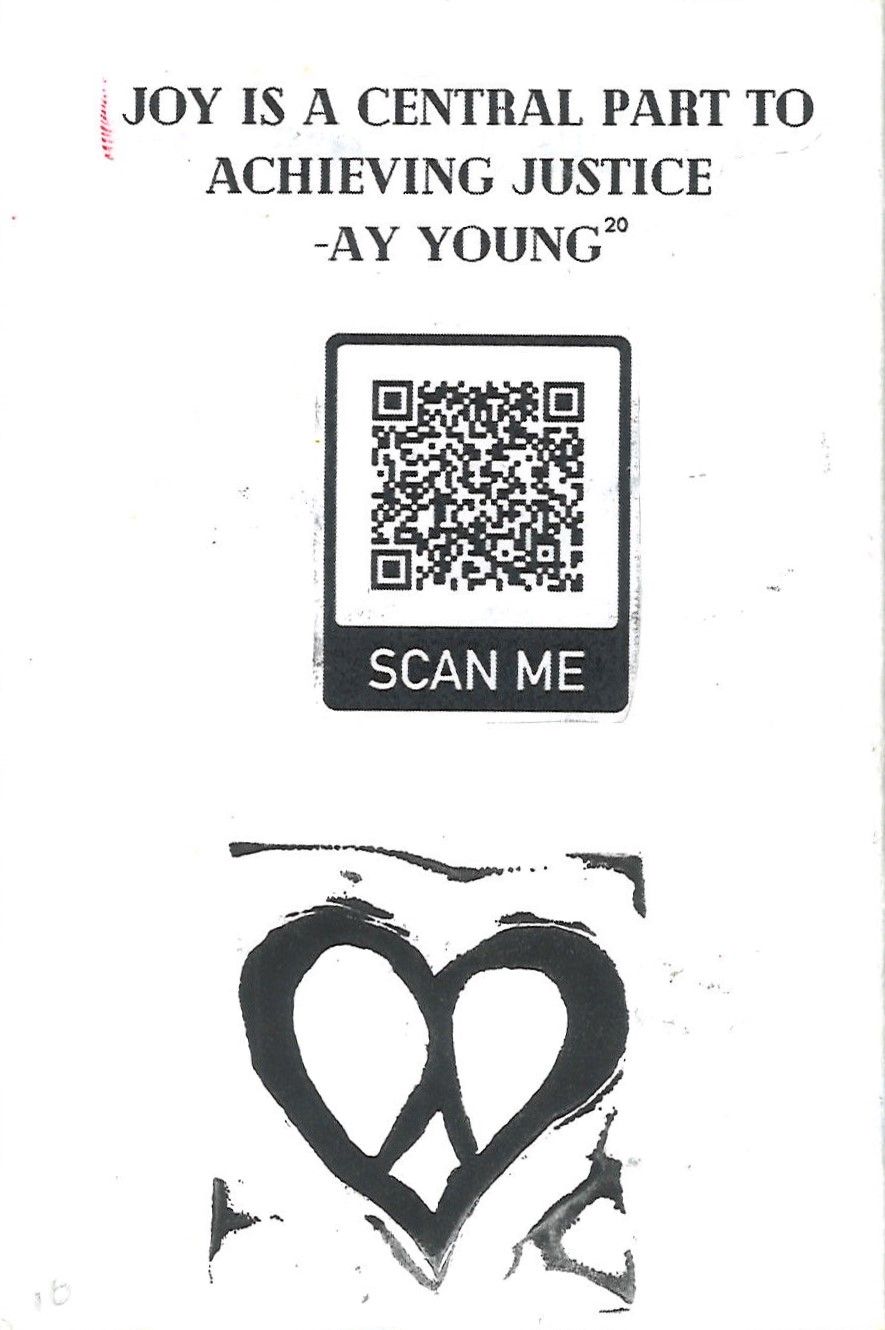 Find all the sources from the zine and additional resources compiled by the zine author here.
Promotion from Project Optimist
Make a $25 donation and get some swag
We've got notebooks and stickers for donors giving $25 or more and those who commit to monthly gifts. Celebrate this newsletter's birthday!
Donate now!
Odds and ends
I love that Sean's work ends with joy.
Next week we'll hear from Dr. Corrie Grosse, associate professor at the College of St. Benedict and St. John's University who prepared the students who attended the U.N. Climate Change Conference and later wrote for Project Optimist. She published a book about coalition building in environmental work called Working Across Lines. We'll have an excerpt.
We also have four reporters wrapping up independent, solution-focused articles on forest preservation, mental health first responders and more. Expect to see those stories coming out in July through the rest of the year.
We're also making plans for our next dialogue events. We're looking for folks who want to join our corps of volunteer moderators.
If you or your employer wants to back Project Optimist's important depolarizing work, send me a note! I'm leading our sales and fundraising efforts this year. In addition to individual donations, I'm looking for businesses to sponsor our Shades of Purple dialogue program.
We're also hiring two very important positions: a part-time social media storyteller and a full-time managing editor. I'm hoping these two people will take our journalism and community engagement to the next level. Read about the positions here. Share with friends. And contact me to apply!
Be well!
♥ Nora Hertel, founder of Project Optimist
Here's another chance to donate!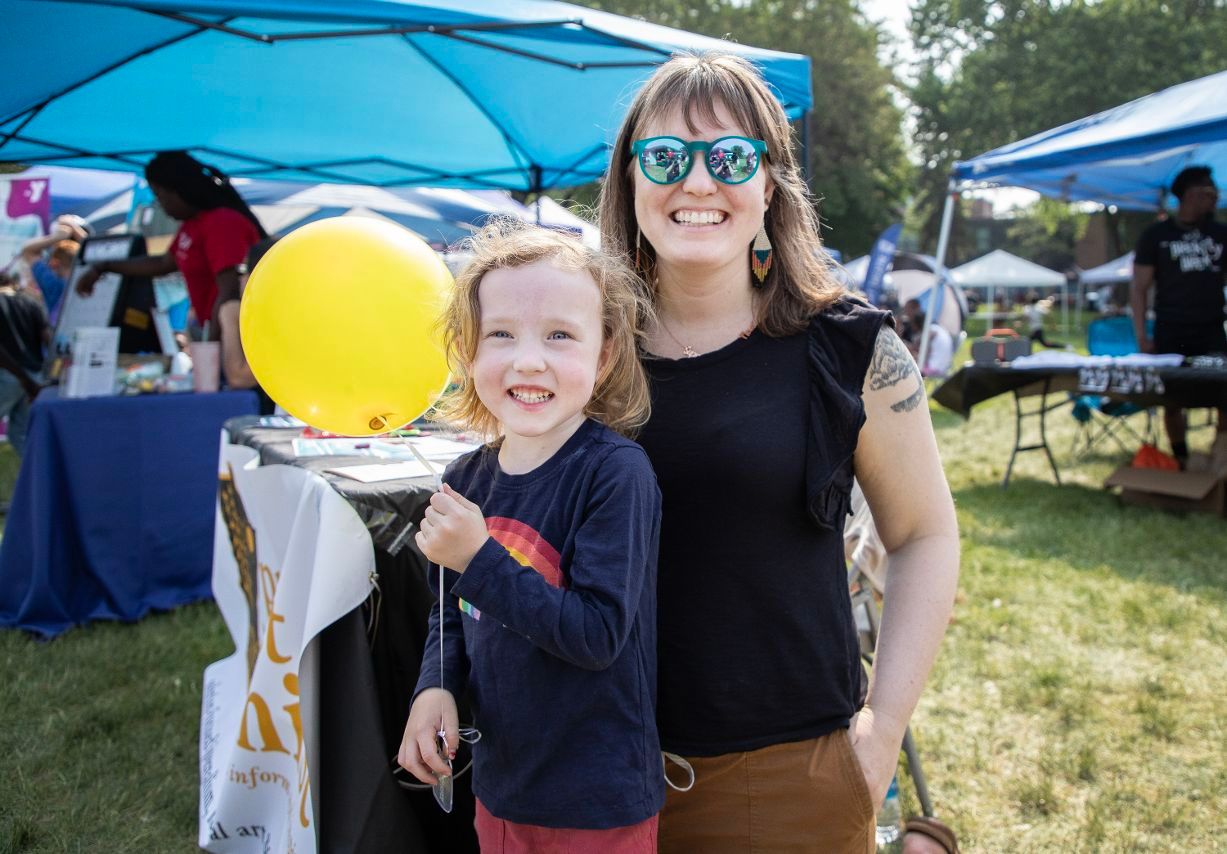 Project Optimist Founder Nora Hertel tabling with her 4-year-old at the Juneteenth celebration in St. Cloud on Friday, June 16, 2023. (Colleen Harrison for Project Optimist)
Copyright © 2023 The Optimist, All rights reserved.
P.O. Box 298, St. Michael, Minnesota 55376