What's next for electric vehicle charging?
A story on EVs, and we're teasing a brand new feature
A story on EVs, and we're teasing a brand new feature
Spring? Summer?
Greetings friends! Nora here.
I hope you're all restocking on some vitamin D this week. We finally have some sun – and heat! – after a very snowy winter in central Minnesota.
Next week's newsletter will feature insights (and artwork) from a naturalist. She'll tell us what flora and fauna we can expect as spring fully kicks in. I'm very excited to share it with you all.
This week we have a great piece from MinnPost, a pioneering nonprofit news site in Minnesota.
I hope you enjoy!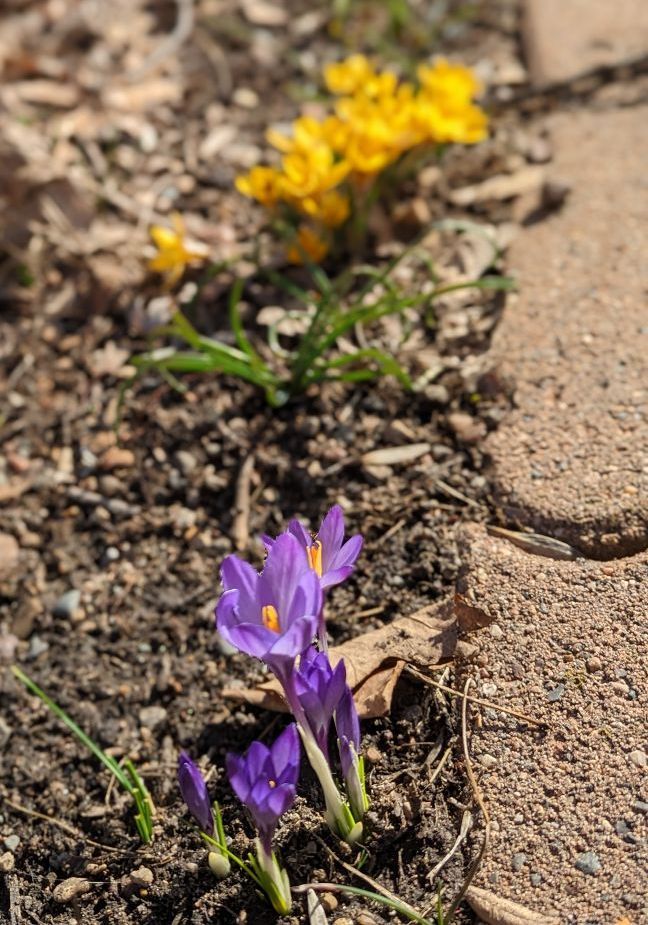 Crocuses bloom in St. Michael, Minn., Tuesday, April 11, 2023. (Nora Hertel for Project Optimist)
Support Project Optimist with a donation!
Minnesota plan to help Biden expand EV charging stations is a work in progress
New charging stations in Minnesota, part of the National Electric Vehicle Infrastructure (NEVI) program, will be placed along I-94 and I-35 through an agreement between the state and the federal government.
By Ana Radelat for MinnPost
Originally published on April 6, 2023
WASHINGTON – On his visit to Fridley last week to promote his clean energy initiatives, President Biden touted a federal effort to blanket all 50 states with new electric vehicle charging stations.
"Right here in Minnesota, when you're driving across I-94 or taking I-35 through the Twin Cities, charging stations will be easy to find — as easy as it is to find a gas station today," the president said in a speech at engine maker Cummins Inc.
Yet the rollout of Minnesota's effort to promote the use of electric vehicles by establishing new charging stations, funded through a $68 million federal grant to the state, is a modest work in progress with several unresolved questions about its full implementation.
"It will take time and collaboration to achieve the vision of a convenient, reliable, affordable, and equitable charging experience throughout Minnesota," the state's plan for new charging stations says.
Biden was correct in that the new charging stations in Minnesota, part of the National Electric Vehicle Infrastructure (NEVI) program, will be placed along I-94 and I-35 through an agreement between the state and the federal government. The plan calls for placing chargers every 50 miles, within one mile, of those highways.
But other aspects of the multi-year plan have not been determined.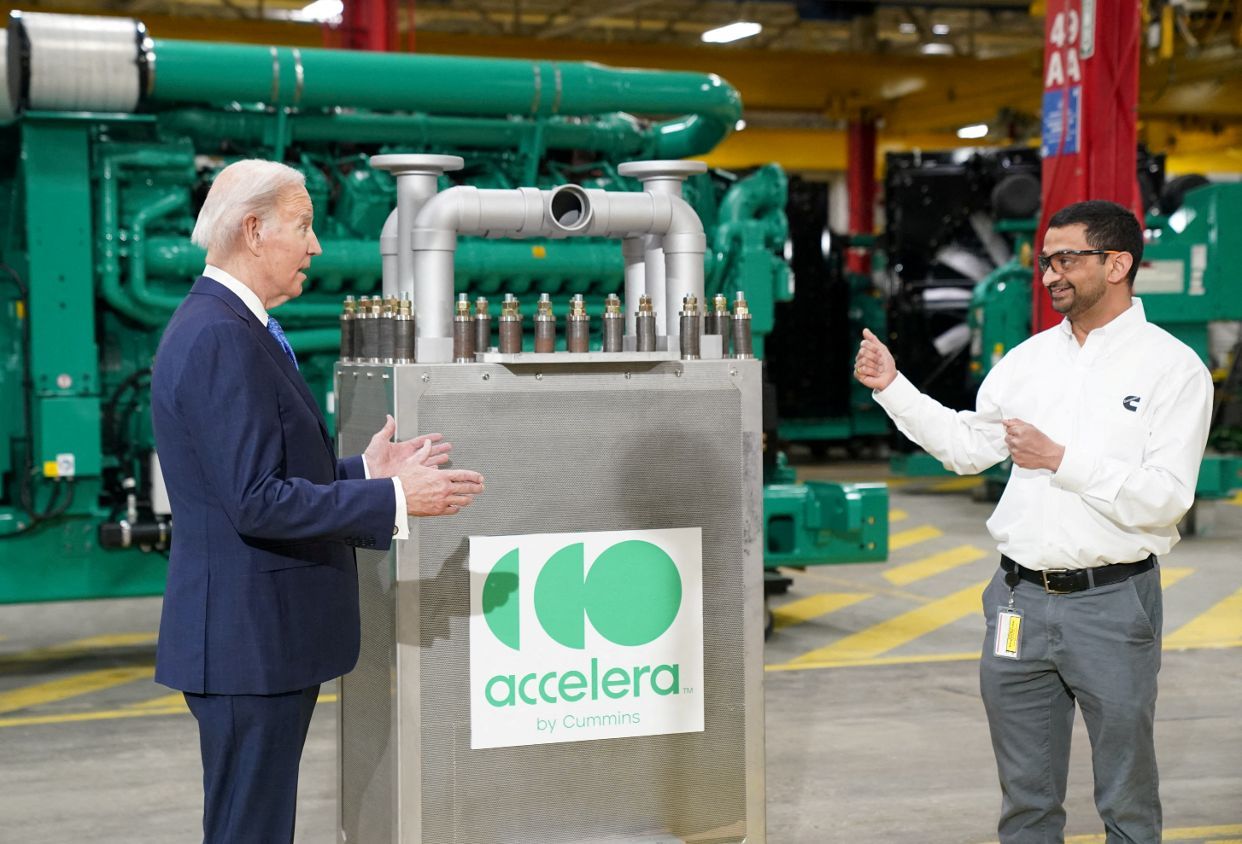 U.S. President Joe Biden speaks with an employee as he tours the Cummins Power Generation Facility in Fridley, Minnesota, U.S., on Monday, April 3, 2023. (REUTERS/Kevin Lamarque)
The state, which will contribute a $17 million cost share to the program, has sought public input through workshops and public comments submitted by more than 5,000 state residents.
"People want them where amenities are available," said Julie Bartkey, spokeswoman for Minnesota's Department of Transportation.
So, the new charging stations are likely to be placed in gas stations or other places where there is commerce.
The first phase of the plan calls for construction of 16 charging stations, with at least four ports in each. Two will be in the Twin Cities and the others will be along I-94 and I-35, highways that are designated "Alternative Fuel Corridors." MnDOT says they hope to have those stations up and running by next summer.
But they will not be free. User will be charged by "third-party entities who will hire charging station vendors and contractors," according to MnDOT.
MnDOT also plans to address the needs of medium and heavy-duty electric vehicles, but a deadline for charging stations to serve those vehicles has not been set.
One thing is known, however. All the new chargers established by the plan will be "DC fast chargers," which take between 20 minutes to an hour to fully charge an electric vehicle. Currently, there are about 1,530 public and private ports in the state – clustered heavily in the Twin Cities – and most of them are the much slower kind that take hours to fully charge a vehicle.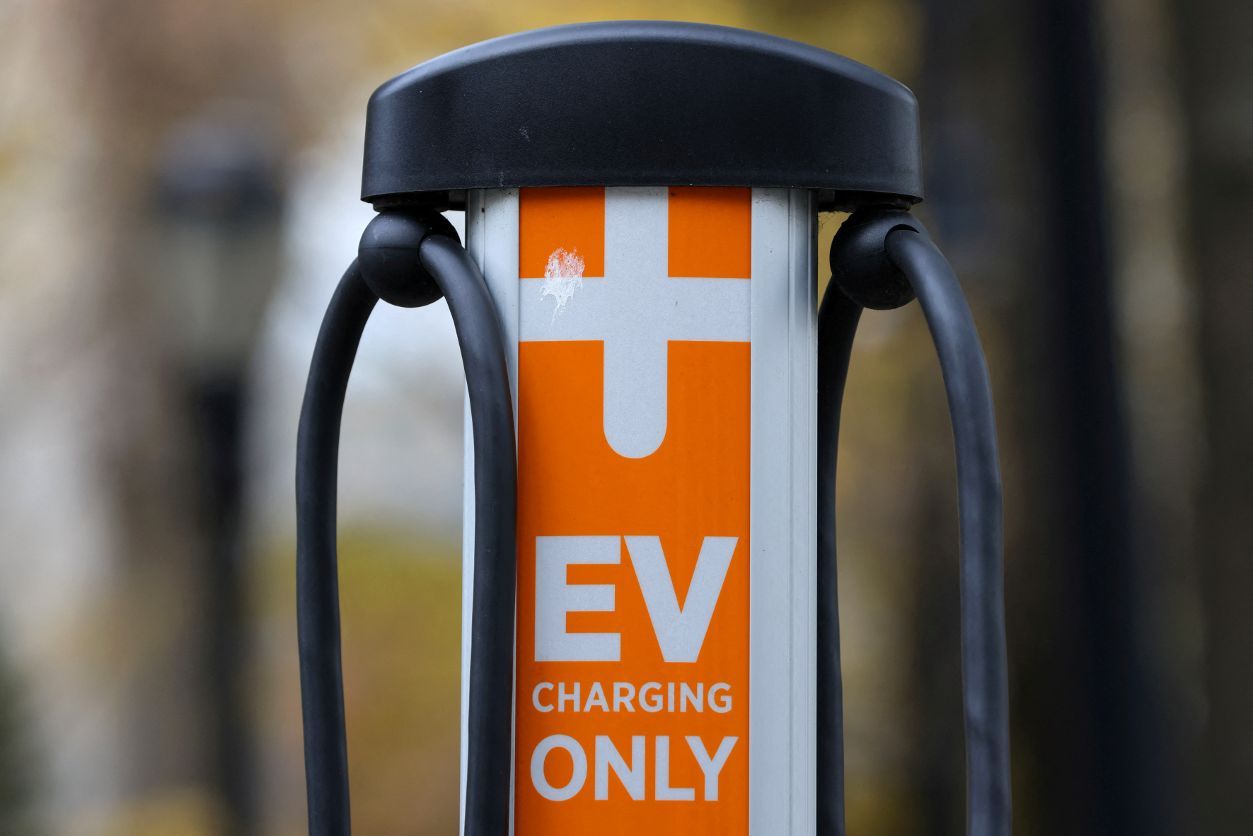 This December 2021 file photo shows an electric vehicle charge station by ChargePoint, Inc. in New York. (REUTERS/Andrew Kelly/File Photo)
Nationally, about 80% of EV charging is done at home. Many would-be EV owners say a lack of publicly available chargers is a barrier to their purchase of an electric vehicle, which needs to be recharged on long trips. Depending on the type of electric vehicle the range of a battery can be up to about 300 miles.
Yet that range could be cut by about 40% in cold-weather states like Minnesota.
According to AAA, electric vehicles are hampered by winter weather in two ways. Cold temperatures create resistance against the battery's chemical reactions, slowing down the energy-producing process. And driving a vehicle in frigid weather requires more power, particularly when it comes to keeping the car warm. In a gas-powered car, the engine creates heat, which can be redirected into the cabin when it's cold outside.
Nevertheless, the popularity of electric vehicles in the state is on the rise. According to the Department of Public Safety, there were a mere 2,224 electric vehicles registered in the state in 2020. Last year, there were 32,592 registered EVs in Minnesota. The most popular models were Teslas.
Even as their numbers are growing, EVs represent a tiny fraction, about half of one percent, of the vehicles on the road in the state. Last year, there were about 7.5 million gasoline-powered vehicles registered in Minnesota.
A MnDOT survey of state residents found that 40% of the respondents plan to, or would like to, own an EV in the future. But those respondents identified high EV prices and a lack of public chargers as the top two obstacles.
The price of lithium and cobalt, metals used to make the pricey batteries in electric vehicles, have dropped this year, leading to predictions the price of EVs will drop, too. Tesla has already cut the price of some of its models.
But there's more work to be done if Minnesota seeks to help Biden reach his ambitious goal of building a new national network of 500,000 EV chargers by 2030.
Minnesota has also a 2030 deadline to meet state decarbonization goals for transportation. But to hit that target, electric vehicles would have to make up 60% of all new car sales and 20% of all cars on the road that year.
Explore this story at MinnPost.com.
You may like this one too: Minnesota lawmakers might pass the largest environmental budget in state history. Including some new fees.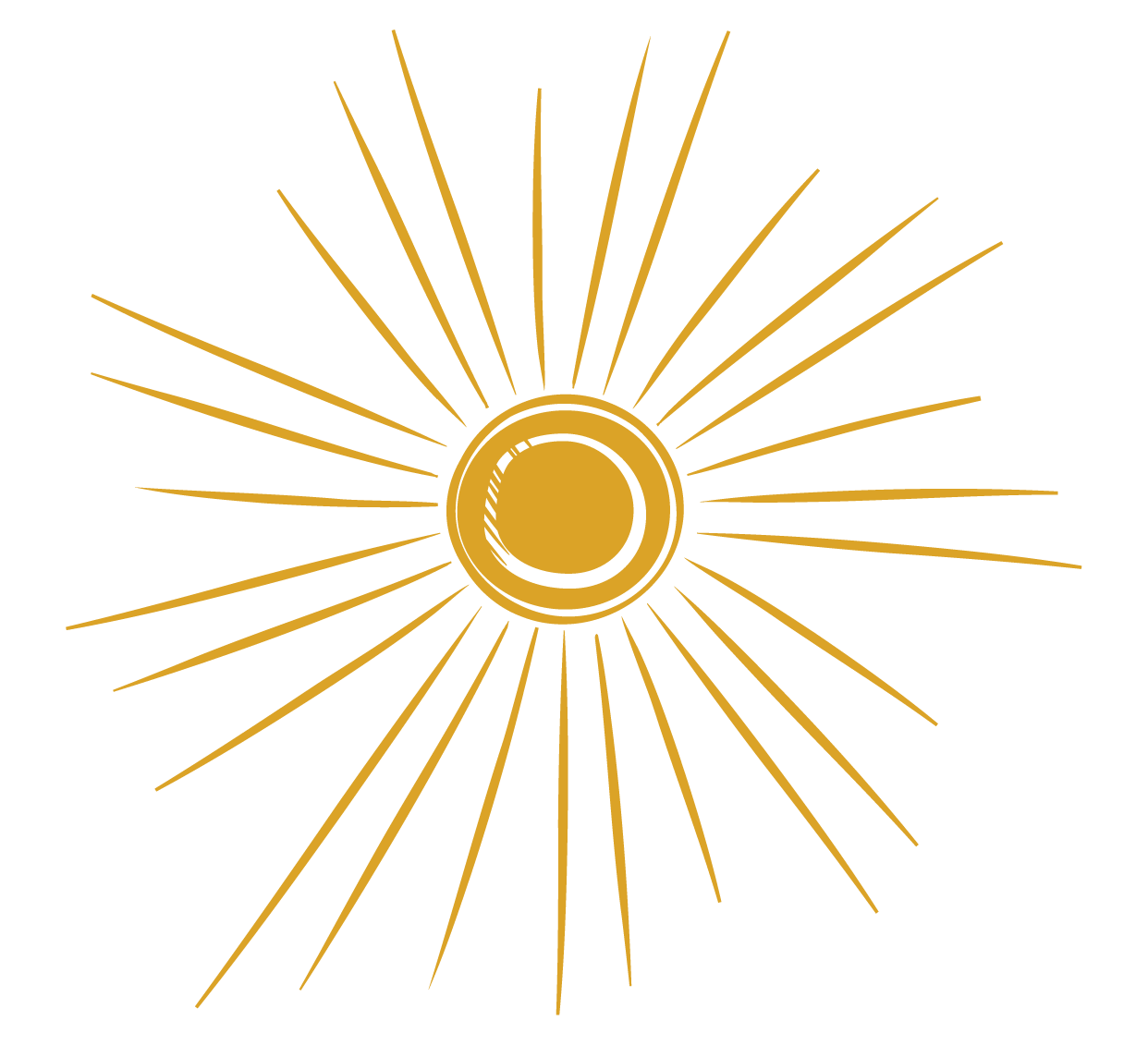 In other news
Remember, we've got a lovely new feature next week featuring a master naturalist! And I'll have an exciting internal update to share.
I'll be in dialogue facilitator training for two days this week with two moderators who will support our Shades of Purple series. If you want to volunteer to help lead those conversations, I need you! I'll cover the training and provide a stipend if you need it. Read more about the program here.
In two weeks we have a special Artist's Joy edition that won't be archived. So keep an eye out for that!
If you stayed to the end for a kitten update, here's a quick rundown on Lucy: She's about 5 months old, yet less than 4 lbs. She chirps and trills along with the usual meows and purrs. As she grows more comfortable, she has been parkouring around the house.
Be well,
♥ Nora Hertel, founder of Project Optimist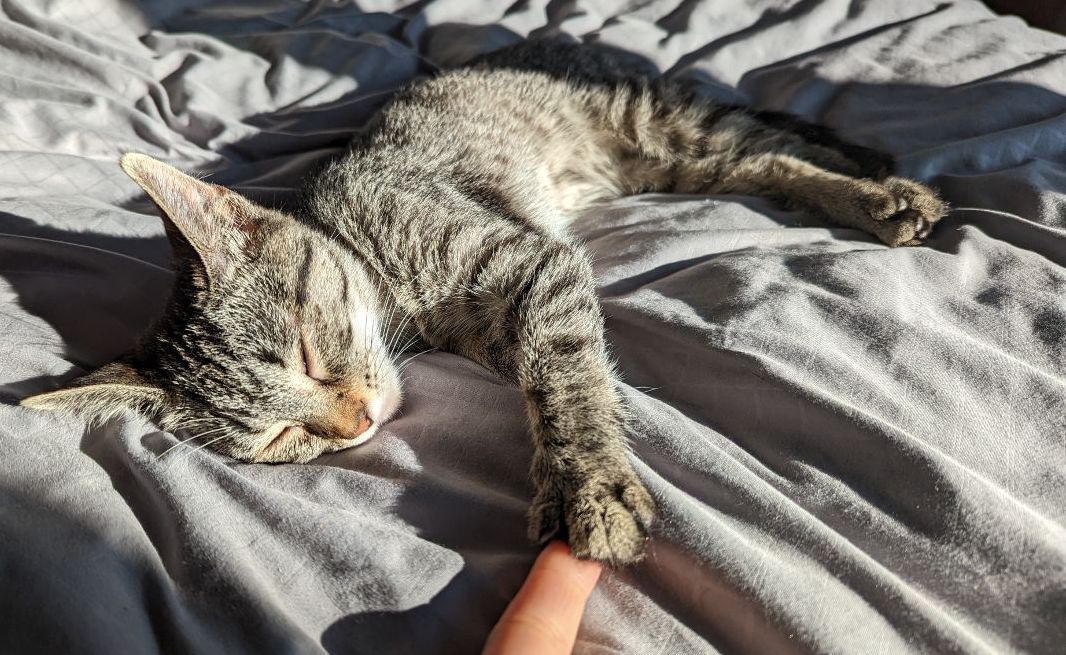 Project Optimist's new mascot Lucifer, AKA Lucy, sleeps in her new St. Michael, Minn., home.
Here's another chance to donate!
Copyright © 2023 The Optimist, All rights reserved.
P.O. Box 298, St. Michael, Minnesota 55376