Wadena man develops local biodigester as the biogas field goes 'gangbusters'
We've followed three nascent biodigesters for the last year, and they have all taken longer to launch than initially planned. Walter Ribeiro feels that the need to do so is increasingly urgent.
WADENA - Food waste, manure and human waste can all become fodder for anaerobic digesters that churn out useful fuel, fertilizer and mulch.
Walter Ribeiro has been searching for three years in rural Minnesota for a reliable stream of waste — a reliable stream of "quality, organic material," as he described it.
Ribeiro is still researching and developing a rural biodigester project to help those in and around Wadena, Minn., reduce their carbon footprint and profit in the process. But it's a complicated endeavor.
He's starting to feel that time is running short.
"We need a tourniquet. We don't need a Band-Aid," Ribeiro said about the need to cut greenhouse gas emissions and sequester carbon. Carbon sequestration is the intentional, long-term storage of carbon where it won't be released into the atmosphere, such as in soil or plants.
Now is a good time for biodigesters. They're operating in landfills, on dairy farms and at some wastewater treatment facilities. Small digesters are being developed on corporate and university campuses in Minnesota and North Dakota. (Project Optimist has an eye on these projects!)
"Right now, I think the industry is going gangbusters," said Luca Zullo, senior director of science and technology at AURI (the Agricultural Utilization Research Institute) during an interview about biodigesters in October.
The $750 billion Inflation Reduction Act became law in August and includes tax credits for a range of biogas projects, including wastewater treatment and more.
In anaerobic digesters, bacteria break down organic waste and release biogas that is collected and used for fuel. It's often called renewable natural gas. Another byproduct is fertilizer, which is in high demand and expensive for farmers.
Ribeiro is hoping for local ownership and ground-up development as he establishes his biodigester.
He launched his business in 2020. It's called The Dragonfly-e Inc. In 2021 he got some help from the University of Minnesota Extension Central Regional Sustainable Development Partnership. They provided him with a grant and a graduate student trained in chemical engineering. The Wadena City Council endorsed that phase of project with a resolution that year. In 2022, Ribeiro was a semifinalist in the  MN Cup pitch competition but didn't leave with any investment capital.
Dragonfly-e hasn't made any formal agreements with Wadena or other nearby cities. But Ribeiro has his sights on municipal wastewater (AKA human waste) as a source for his digester, with plans to incorporate manure from local farms as well.
He has a location picked out. And the plans currently hinge on fleet of hydrogen-powered vehicles. Transporting waste to the digester will be one of the biggest challenges, because Ribeiro wants to do it without greenhouse gas-emitting trucks.
Ribeiro thinks about the theory of change as he does this work. "The theory of change has to start from close to far, from small to big, from bottom to top," Ribeiro said.
Ribeiro was born in Brazil where his uncle had a farm and developed an anaerobic digester there to capture and use the gas. Ribeiro studied public safety and served in the Brazilian military and the U.S. Army.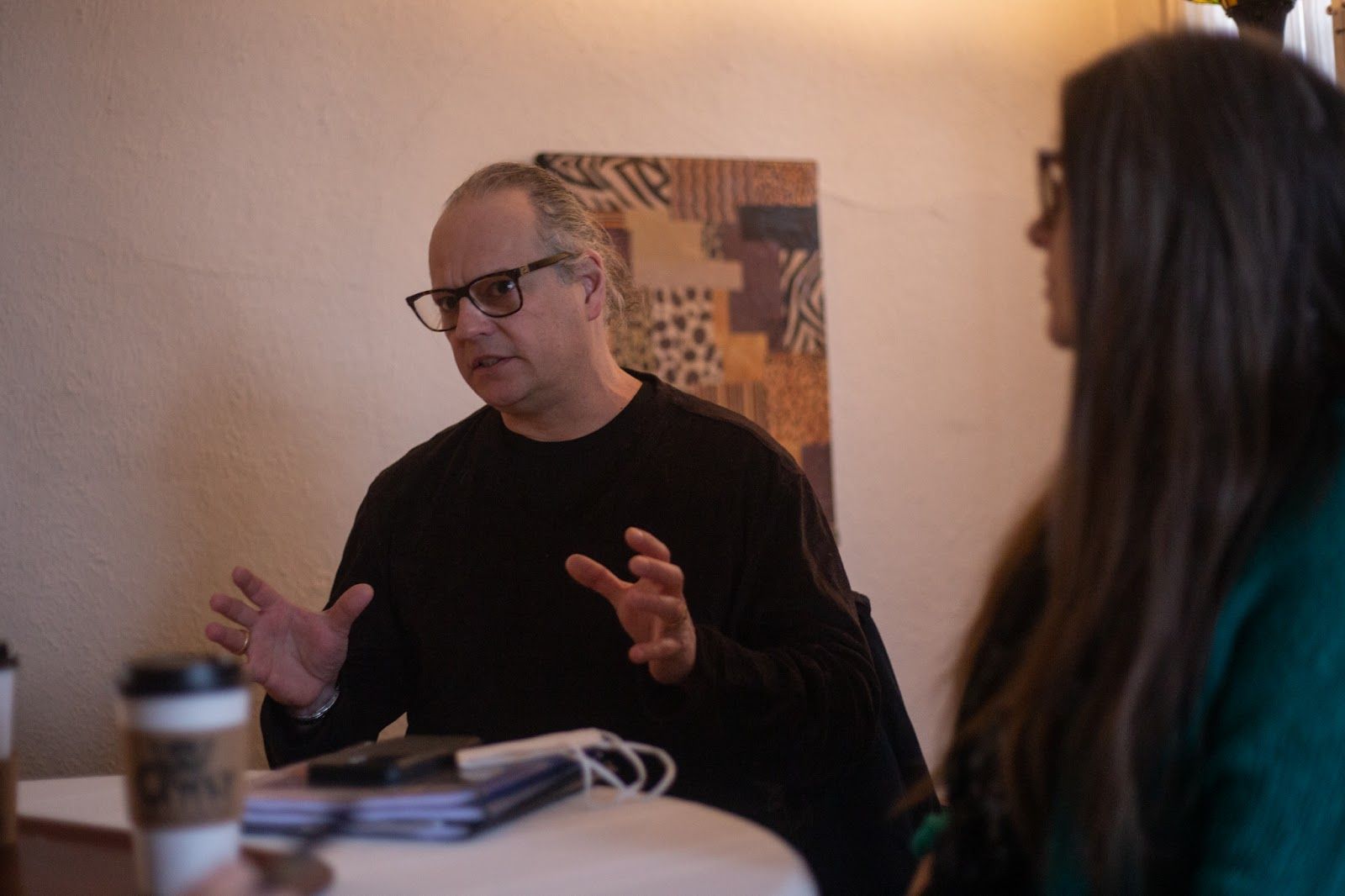 His older sister encouraged him to come to the U.S. His wife, Katherine Ribeiro, brought him to Minnesota, where her family goes back five generations. Katherine has a passion for supporting pollinators.
The two can envision the digester in place: surrounded by pollinator habitat, trucking in waste via green vehicles, processing it, depositing the gas into a nearby natural gas line and returning carbon credits to local stakeholders.
It's not unusual for a project like this to take years because of environmental regulations and permit and license requirements, Ribeiro said. Inspections are part of that too.
His goal is to have a full plan by May that includes transportation, carbon sequestration and the blueprints for the anaerobic digestor as well as contracts ready for the organizations suppling the organic material.
He expects growing competition from large corporations.
"There's an opportunity," he said. "And the window of opportunity is closing."