COLUMN | Listen, act and hope: Insights from the small islanders most impacted by climate change
At COP27 I set out to amplify the voices of Indigenous people, women and youth from small islands.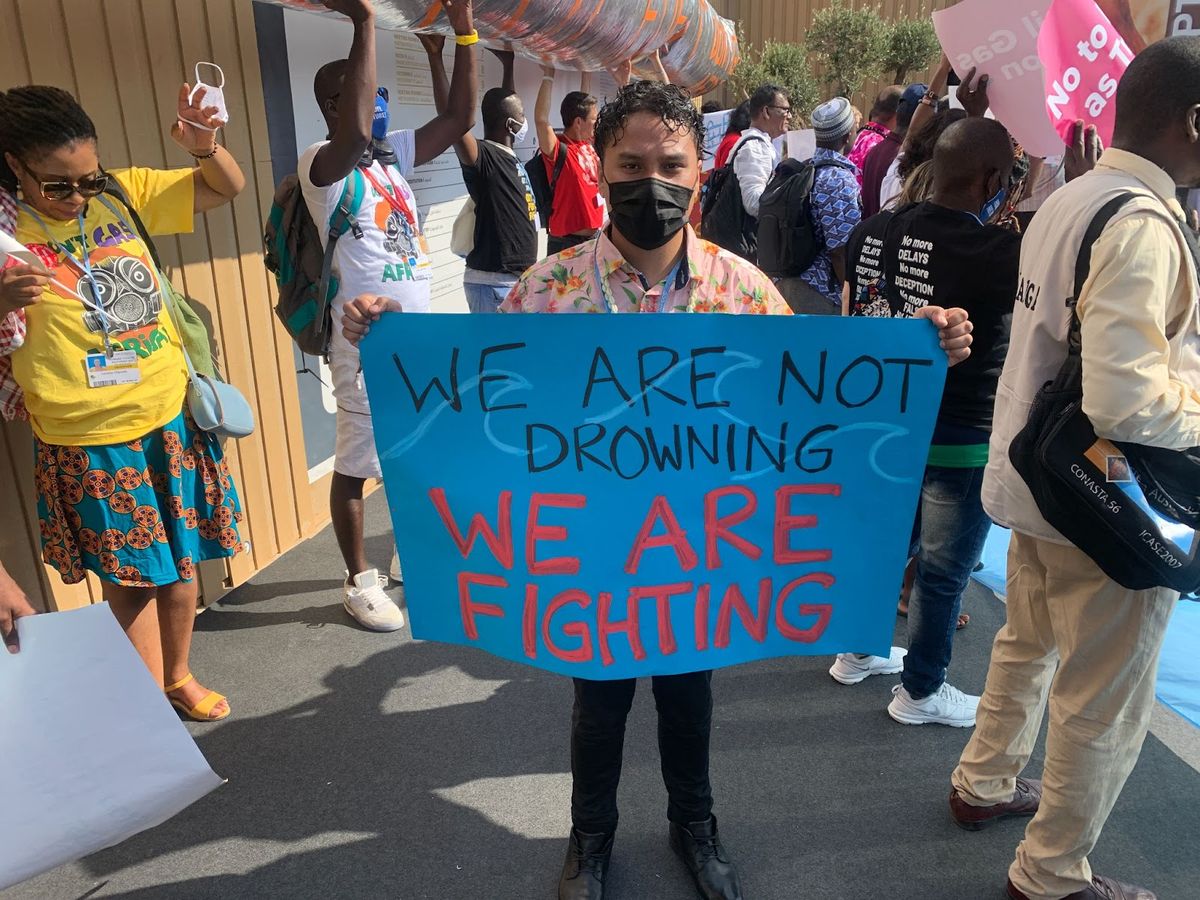 This story is part of a grant-funded program at Project Optimist that involved basic journalism training for student and community reporters in central Minnesota. A group of 20 environmental studies students received the training, did field reporting at the U.N. Climate Change Conference and filed stories that highlight their research. Jervon Sands is a senior at the College of St. Benedict and St. John's University (originally from the Bahamas) with a major in applied physics.
I conducted research on how small islanders adapt to the climate crisis during the second week of the UNFCCC's 27th Conference of the Parties. I connected with people working on the front lines of the climate justice movement, particularly Indigenous people, youth and women from small islands. An important part of my research project is to amplify their voices by bringing their stories and solutions to College of St. Benedict and St. John's University and the United States. This led me to ponder the question: What do small island communities have in common with the communities I will share my research with? The most significant commonality rests in those who are fighting for climate justice in these geographies: Indigenous people, women and youth.
My research revealed how small islands are seen as models for the world on how to respond to climate change. I witnessed this at the conference where representatives from small island communities consistently provided the Global North (economically and industrially advanced countries typically located in the northern hemisphere) with examples of solidarity through their protests, panels and perspectives while relying heavily on "radical inclusion." Definitions of "radical inclusion" continue to surface as inclusive thinking becomes more popular; however, at its core this practice can be defined as the intentional inclusion of all persons. In relation to the climate fight, it means that the perspectives of those groups who have been ignored in the discussions and decisions about the world's climate future must be especially supported and included. Small islanders who bear the brunt of this global issue despite minimal contributions are one of the primary groups in need of this support.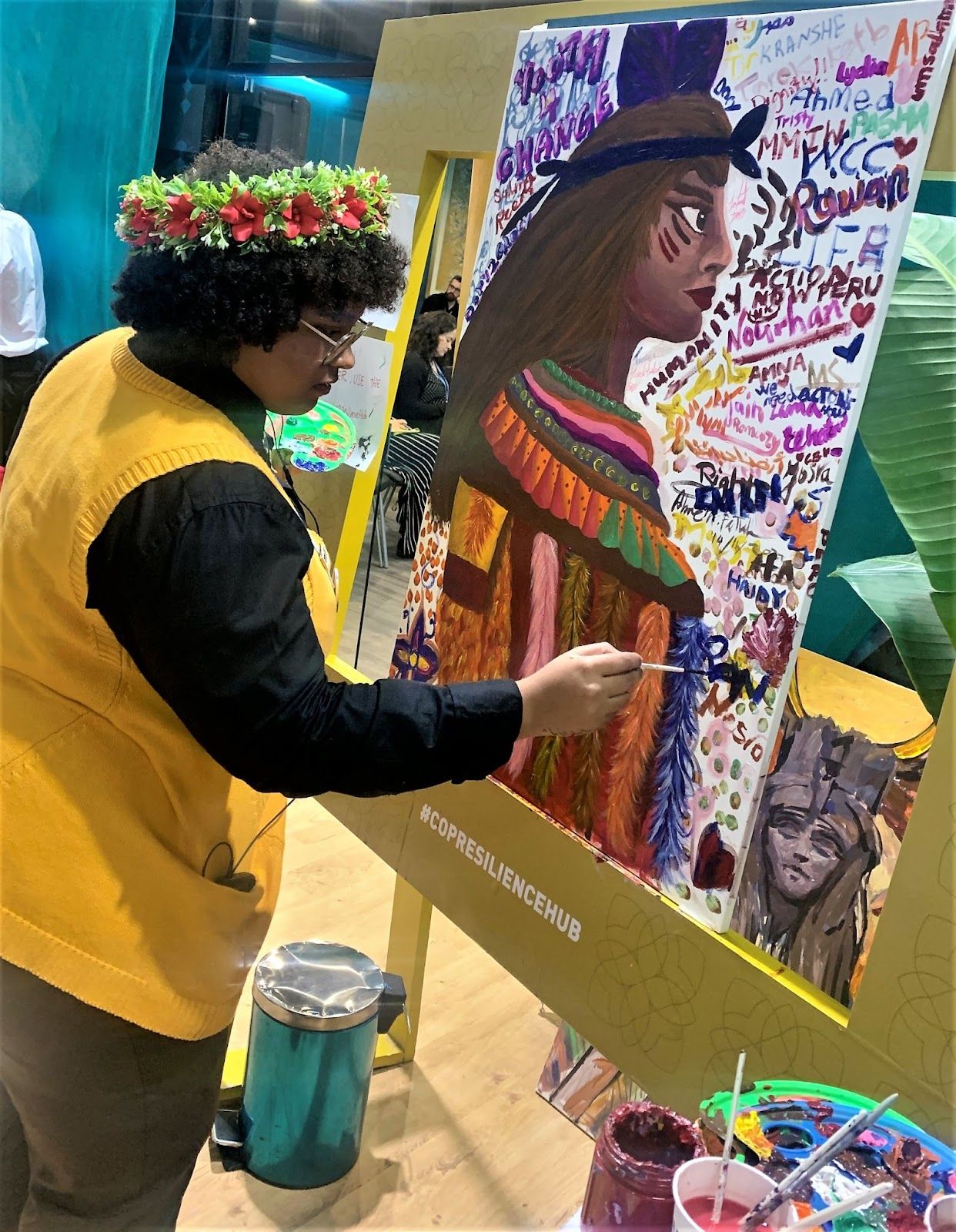 Small island communities consist of Indigenous people, women and youth who are often most adversely affected by impacts of climate change and whose voices are least likely to be heard. The work of these frontline actors promotes a solutions mindset that features global awareness and inspires local action. Avoiding climate catastrophe depends on the ability of people within the Global North to listen to small islanders so as to adopt solidarity and solutions-based thinking.
I conducted interviews with activists from small islands to highlight their perspectives and sources of hope in the climate fight.
A voice from Grenada
Jovana Hoschtialek, a youth activist from Grenada, shared with me that she feels there is a lack of understanding for the experience of small islanders. She also explained that climate change has claimed the homes and lives of small islanders, and it's also claiming their stories. Her activism is based in not allowing this crisis to be, "the end of our story."
"We find hope in each other, hope in all other islands that know our suffering, and understand that unity is necessary for collective change," Hoschtialek said.
A voice from the Philippines
Jenica Dizon, director of  Waves For Water in the Philippines, shared that it is important to bring the perspectives of small islanders to the Global North in order to expose the climate injustices they experience. Dizon works closely with communities dealing with sea level rise which contaminates clean water sources and causes flooding that damages infrastructure.
Dizon says it is hard to hold on to hope, especially after observing the difference between the Global North's response to the global pandemic compared to the response to climate change – which has yet to provoke the same urgency despite its immediate impacts harming the lives and livelihoods of small islanders. Still, she finds her hope in fellow activists fighting together on an international level.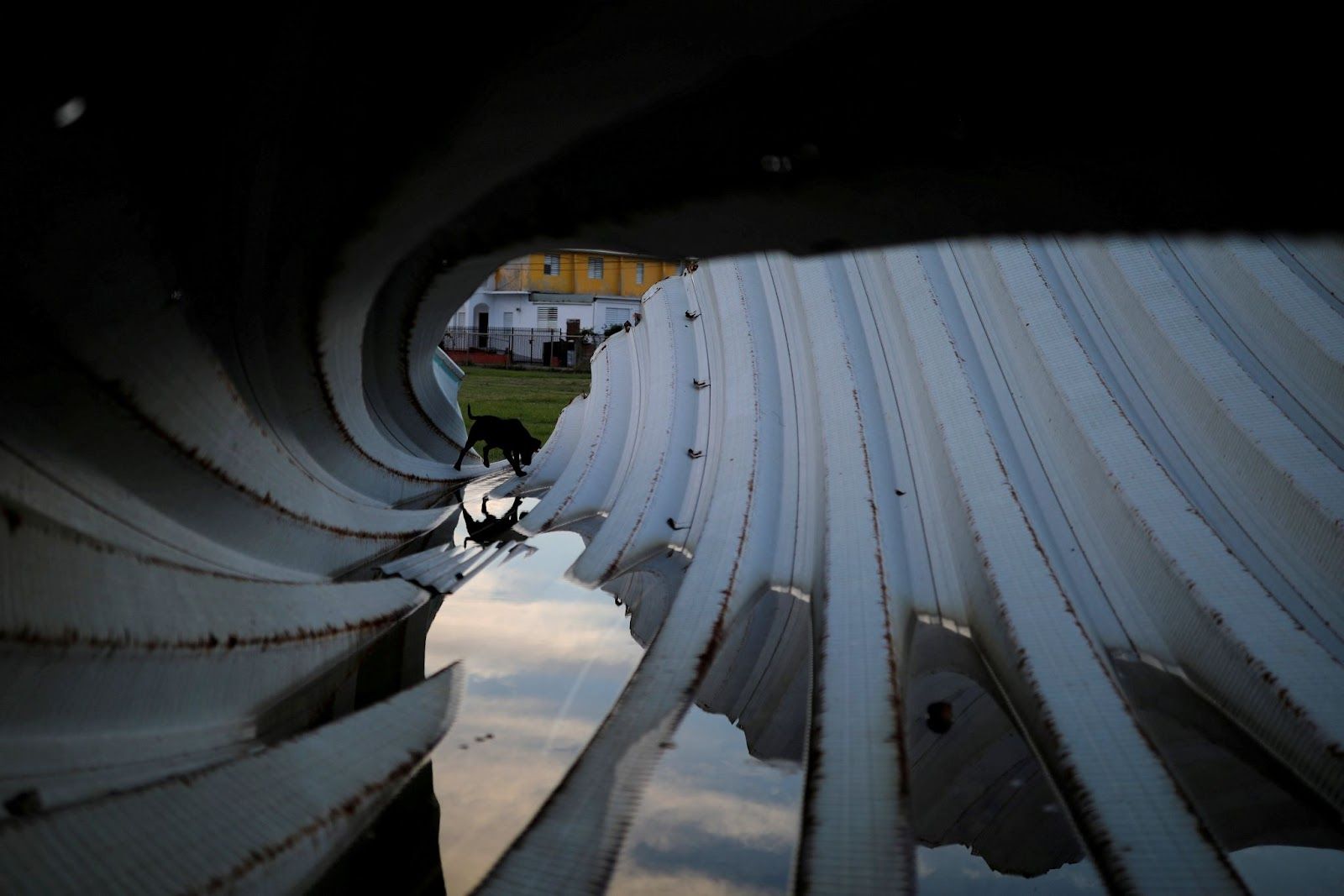 A voice from Puerto Rico
Marissa Reyes is an activist for Indigenous Women from Boriken – the Indigenous name of Puerto Rico. Disaster recovery poses a major challenge for her country in the climate crisis, Reyes said.
Reyes explained that she was at the conference to call for increased support of adaptation and mitigation efforts in response to the increasingly severe impacts of climate change. She believes that world leaders must shift their thinking to be, "people-centered rather than profit-minded." Her hope is found in Indigenous Black women and those who are fighting while standing together in solidarity. Reyes had this advice to offer to those interested in joining the climate fight: "Listen, love, organize and take action."
A voice from Guam
Mina Flores-Cantrell is the founder of Numa'lo Refillery, a member of the Micronesia Climate Change Alliance and a passionate activist for indigenous rights and climate justice in Guahan – now known as Guam. When asked about the significance of bringing the voices of small islanders to the world, she responded simply, "[Because] they haven't been heard."
Flores-Cantrell shared her frustrations that despite it being a U.S. territory, "no one even knows where Guam is." Flores-Cantrell explained that Guam is among many other small islands that are still suffering from colonization and a lack of exposure to the injustices within communities. She finds hope in her ancestors and their persistence through five centuries of colonization that allows her to carry out climate justice work today. This hope is grounded in the belief that her work can be carried on.
As my experience at the conference wrapped up, I had the opportunity to speak with Minnesota Rep. Frank Hornstein, D-Minneapolis, who shared his thoughts on the position of small islands in the climate emergency. Rep. Hornstein believes that small islands in particular have a right to demand  climate finance and support from the COP community. He noted that the conference should be more inclusive and stated that a multigenerational approach is needed to address the climate problem. He also commended members of the  Minnesota environmental justice pavilion for their presence at the conference promoting inclusion of Indigenous people, perspectives and practices.
Listen and act were the two main messages voiced at the conference from small islanders. Small islanders are calling for the world to listen to Indigenous people, women and youth when introducing climate solutions in their communities. Listening should then be followed by action that protects, supports and otherwise benefits vulnerable members of impacted communities. This is how global awareness paired with local action can enhance the global response to climate change.
This column was originally published in the  Project Optimist newsletter on Jan. 18, 2023.