Artist's Joy: 3 selections from 'treasure hunter' Phena Keil
Meet a western Minnesota-based artist who turns castoffs into art.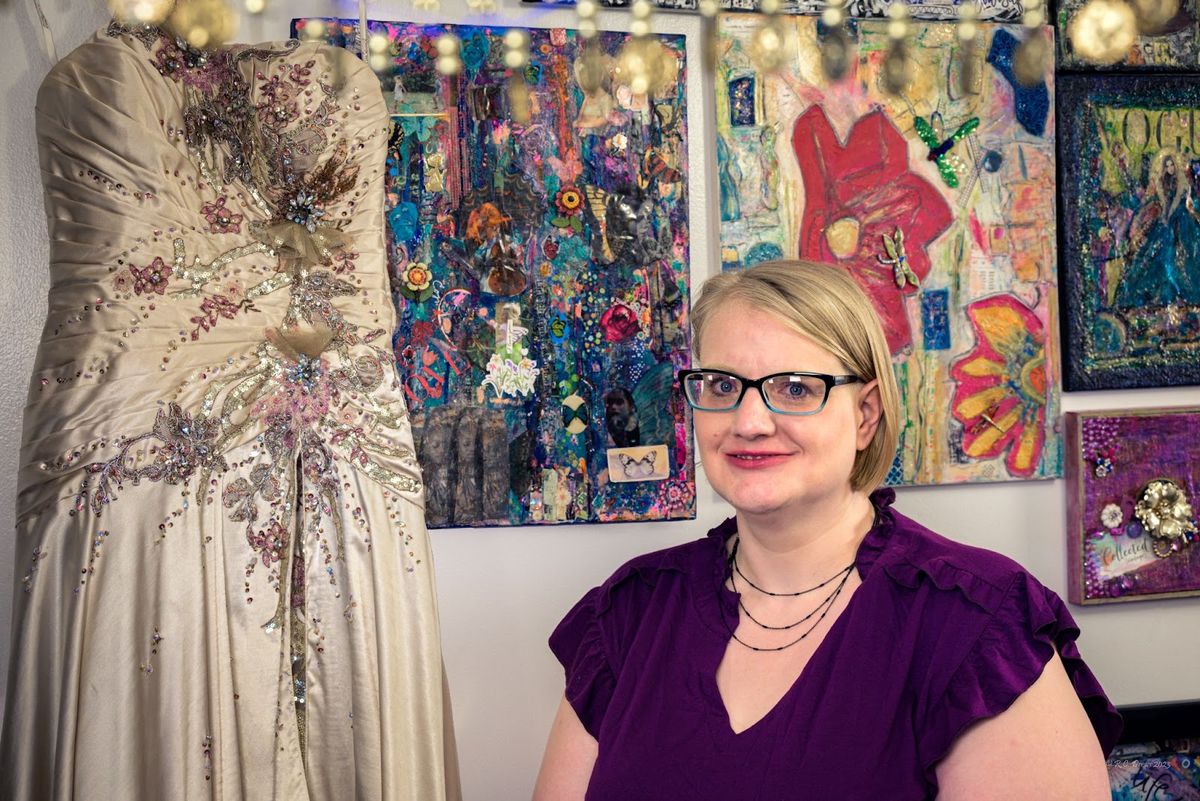 Fergus Falls artist Phena Keil transforms society's castoffs into art: broken jewelry, electronics, prom dresses and other unique treasures, prolonging their significance through upcycling.
Phena was raised in rural Dent, Minn., and suffered from physical health issues as a child that continued into her adulthood and took a toll on her mental health. Rather than dwelling on her problems, Phena created art as a way to cope, eventually getting her Associate in Fine Arts from Minnesota State Community and Technical College in Fergus Falls, Minn.
Phena views upcycling as a way of life. She believes in taking care of the earth we live on and transforms waste into art as a way to give back and decorate the world. Phena began a journey of exploration with art journals back in 2015, creating collages in book form.
You can find her at Shady Hollow Flea market in Detroit Lakes, Minn., selling upcycled art supplies and vintage treasures. She hopes to get back to teaching art this fall. Her studio is always open to other artists who would like to sit and chat while seeing a glimpse into her world.
Phena loves to share her adventures in treasure hunting with others.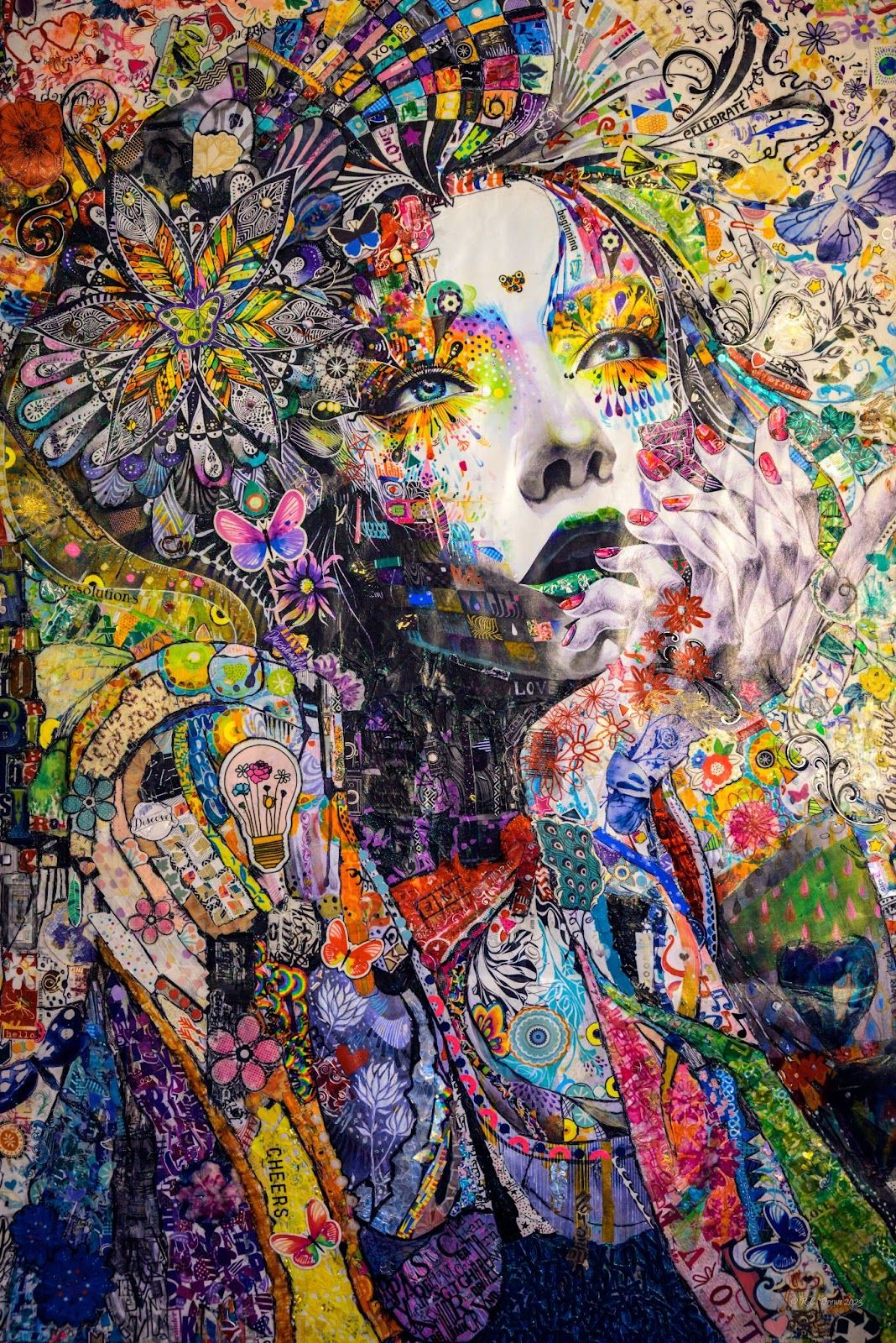 The Beginning
A sticker mosaic with accents of rub-ons and doodling. Phena Keil just let her creativity flow into each part of the piece. The frame is covered in repurposed nail polish. It's the first piece in her series called "Chaos Theory" using stickers in a mosaic form.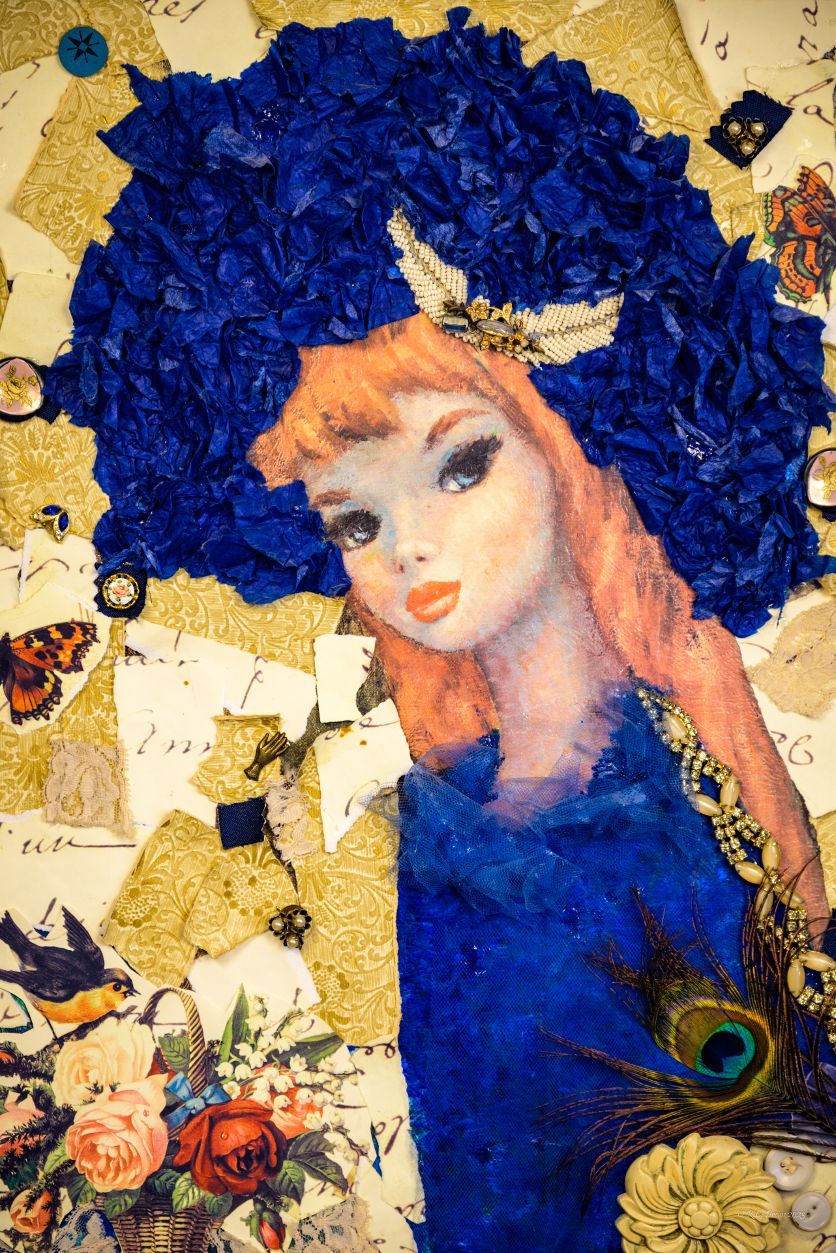 Beauty in Blue
Done in Phena Keil's traditional collage style which she refined in college, she took her favorite things and repurposed items and encompassed them into the beauty that's blue. It was created with vintage wallpaper, jewelry and other found pieces.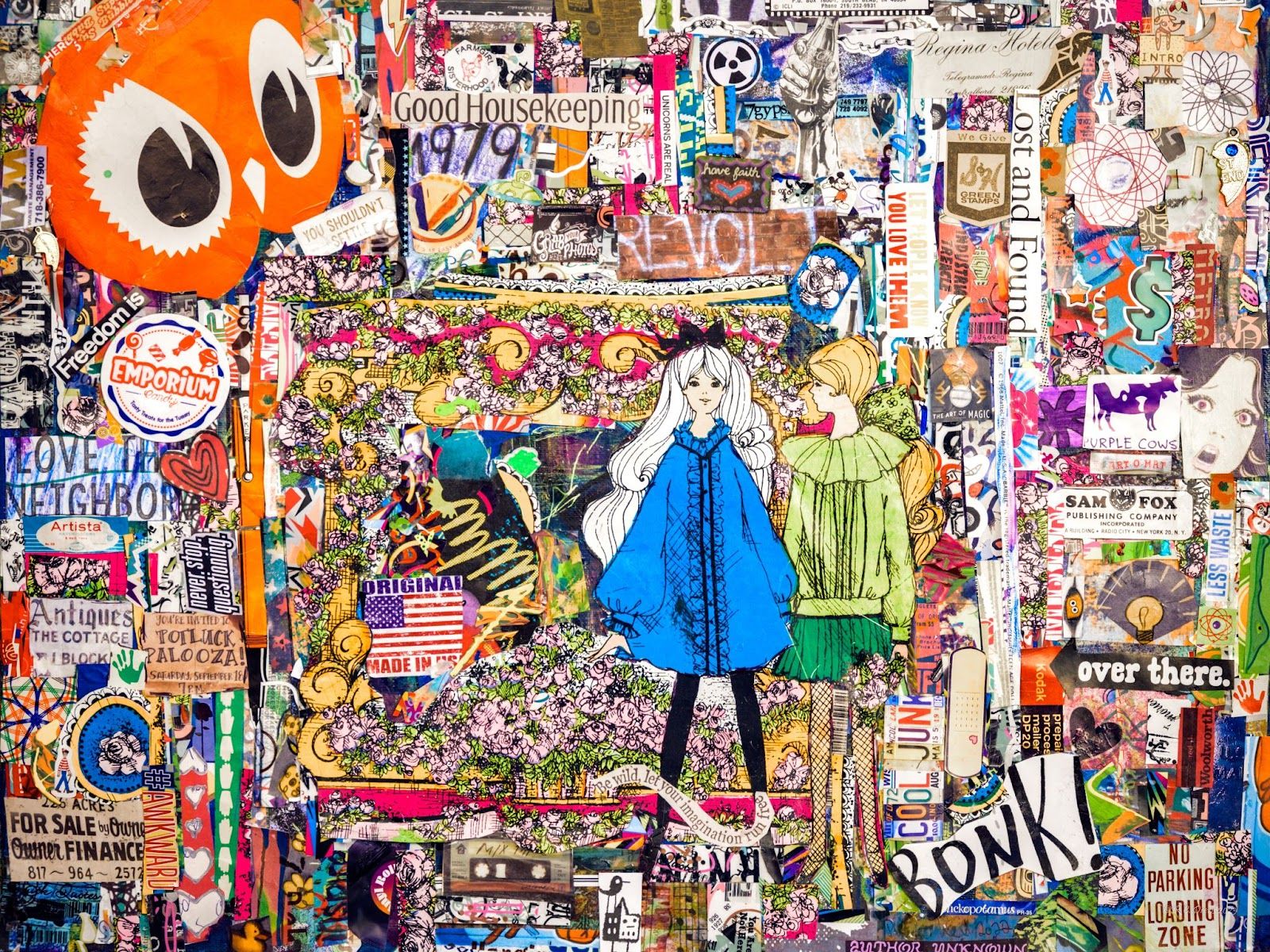 Potluck Palooza
A more contemporary piece, Phena Keil used stickers, rub-ons, magazine cutouts and even a salvaged Barbie doll case. It has some old and new nostalgia with a hint of humor.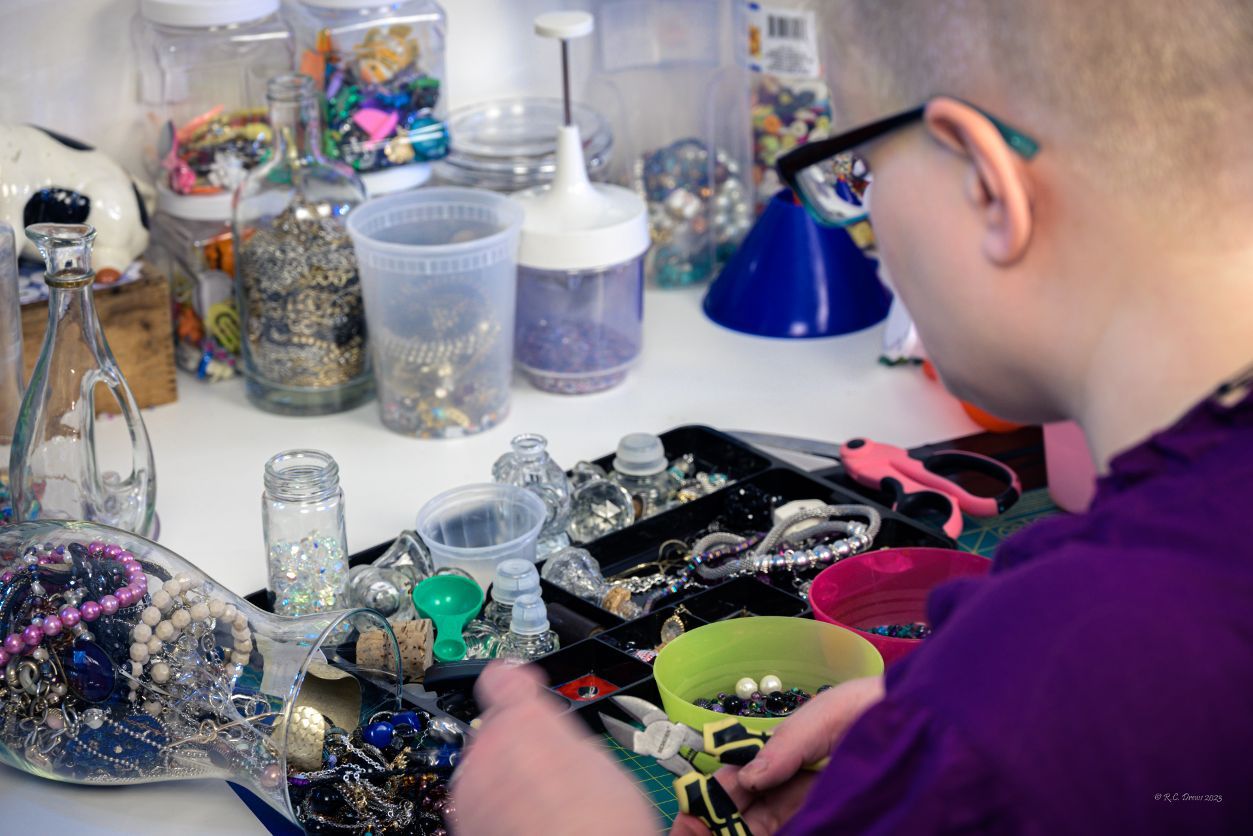 This feature was originally published in the Project Optimist newsletter on Jun. 7, 2023.