These 2 countries embraced nuclear power. Here's what they can teach Minnesota
Minnesota's moratorium prevents new reactors – for now, and there's much to learn from France's nuclear past and Canada's nuclear future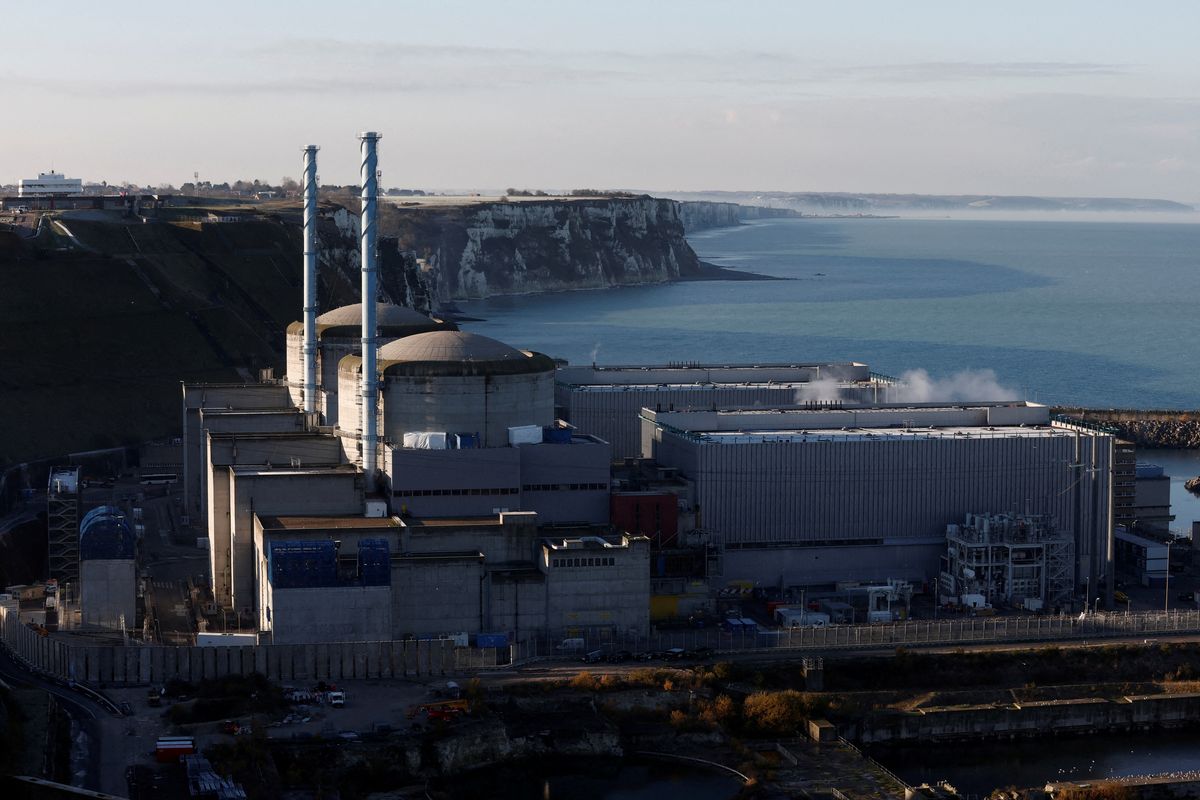 This is Part II in Project Optimist's Nuclear at a Crossroads series. Please join us on Tuesday, Nov. 14 from 5 to 7 p.m. for a virtual discussion about nuclear power in Minnesota. Sign up here.
For decades, Canada has steadily grown its nuclear production – especially in the province of Ontario. Canada is the sixth-largest nuclear generating nation despite receiving more than half of its electricity from hydro power.
Nuclear represents a seemingly-small 16% of Canada's grid, but that number needs a bit of unpacking as only two Canadian provinces — Ontario and New Brunswick — have operating nuclear reactors. In Ontario, nuclear power accounted for 58% of energy production in 2016.
At the time of publication, Ontario's carbon dioxide emissions per kWh of energy are roughly one-quarter that of the U.S. grid.
"Anybody that talks about getting to net zero without nuclear is not actually serious about [it]," said Matthew Mairinger, president of the North American Young Generation in Nuclear organization and an engineer within the Canadian nuclear industry.
Mairinger said that other countries around the world are building nuclear plants on-time and on-budget and that these nuclear reactors are a key tool in the global effort toward decarbonizing the world's energy grid.
Minnesota and the U.S. as a whole could learn from Canada and other countries that have leaned into nuclear power in the transition away from fossil fuels. Canada is pioneering small modular reactors and has spent two decades designing a process to place nuclear facilities where communities consent to hosting them. France provides other lessons for the U.S. It has been a leader in nuclear power but must now manage aging infrastructure and the real possibility that Europe will strip nuclear of its "clean-energy" classification.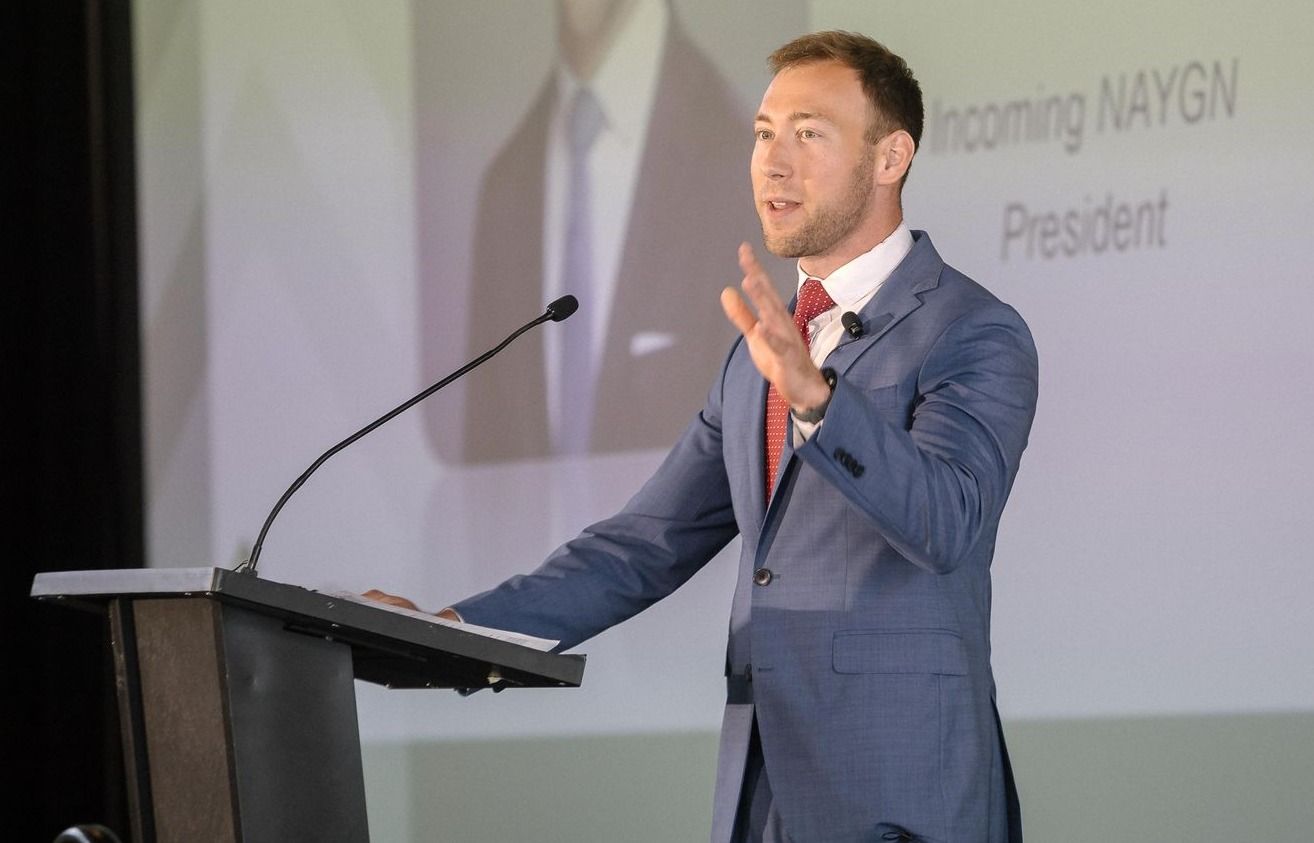 Canada: A nuclear neighbor
For Canada and many others, one of the greatest challenges has been responsible siting of uranium mining, nuclear reactors, and waste disposal. The country's earliest efforts — much like in the United States — were often undertaken with little regard to neighboring and Indigenous communities.
Twenty years ago, the Canadian government embarked on a program to develop a better methodology for consent-based siting of nuclear facilities, and the country expects to unveil the location of its first deep geological nuclear waste repository as a result of that work late next year.
Canada's process, overseen by the Nuclear Waste Management Organization (NWMO), began in 2008 with a two-year public conversation involving citizens, Indigenous groups, and municipalities. That input helped to define best practices for a fair siting program that insists on consent from those impacted, according to the organization. In the 15 years since, Canada has continued through the remaining phases of its nine-step approach, working with communities that have expressed interest in hosting an underground repository for nuclear waste.
The United States, meanwhile, has entered into an agreement with NWMO to adapt some of these best practices for our country – hoping to avoid controversies such as those around the ill-fated Yucca Mountain project or the on-site storage of spent nuclear fuel at Minnesota's Prairie Island nuclear plant, which sits only 700 yards from the Prairie Island Indian Community reservation.
Nuclear construction has stagnated for decades in the U.S., with this year's opening of Georgia's Vogtle-3 reactor being the first new reactor delivering power to the country's grid in seven years. The state of Minnesota hasn't seen a new nuclear facility since the 1970s and all nuclear construction is banned by a moratorium enacted in 1994. The ban is directly related to controversy which resulted from the decision to store spent fuel at the Prairie Island facility.
Any new nuclear development in the state would require action from the Legislature. Gov. Tim Walz has indicated a willingness at least to study the technology and its possible application. Meanwhile, legislators on both sides of the political spectrum have come out for and against modifying the long-standing moratorium.
In Ontario at least, Canadian nuclear power has contributed to an improved quality of life.
Jason Van Wart, senior vice president of Nuclear Sustainability for Ontario Power Generation — which operates more than half of Canada's 19 reactors — said that since the country began to phase out coal power facilities in the mid-2000s, air quality near major cities like Toronto improved.
Van Wart believes his company will be one of the first in the world to operate a small modular nuclear reactor (SMR, a smaller type of nuclear reactor expected to be more affordable to produce) with anticipated completion of their first operating SMR by 2029.
And the country as a whole isn't slowing. Just this summer, the Canadian government announced plans to study the expansion of the 6.2GWe Bruce Power facility, which could make that plant the largest in the world.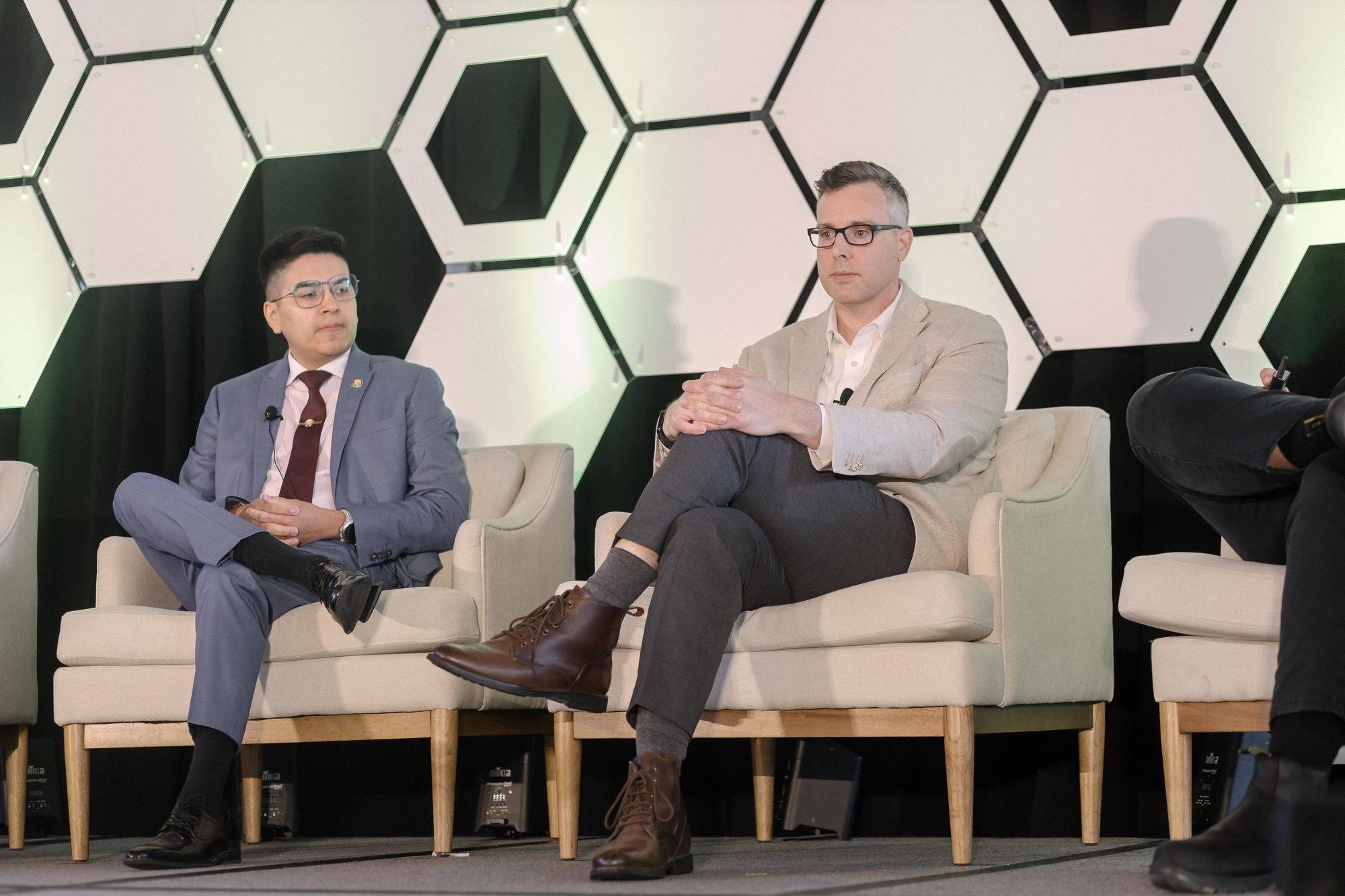 France: Innovating from necessity
France has become an obvious example of pro-nuclear policy. In 2021, nuclear power represented 68% of the country's electricity. That number has been over 50% since the 1980s, a result of a major investment into nuclear following the oil shortage and soaring energy prices of the 1970s. The French sought to gain their own energy independence, and the promise of nuclear enticed.
The decision has proven divisive. Those same facilities are now decades old, and last year that age combined with delayed maintenance following the COVID-19 pandemic left more than half of the country's 56 reactors offline. At the same time, the emerging war in Ukraine spiked energy costs across Europe. Under French President Emmanuel Macron, the country doubled down on nuclear fission, with Macron promising six new nuclear facilities. Critics have labeled the statements as political placating, saying the plants may never be built.
Meanwhile, the nations of the European Union (EU) debate whether or not France's nuclear reactors meet the required criteria for upcoming clean-energy climate policies. If France and its partners convince the EU to accept atomic energy, the long-term gamble begun in the 1970s could position the country well ahead of other nations in carbon-free energy production.
Already today, France's carbon dioxide production per kilowatt-hour of electricity is one-tenth that of neighboring Germany. Germany shut down the last of its nuclear facilities in April and now produces much of its electricity through a mixture of coal and gas power while increasing more renewable solutions in the future.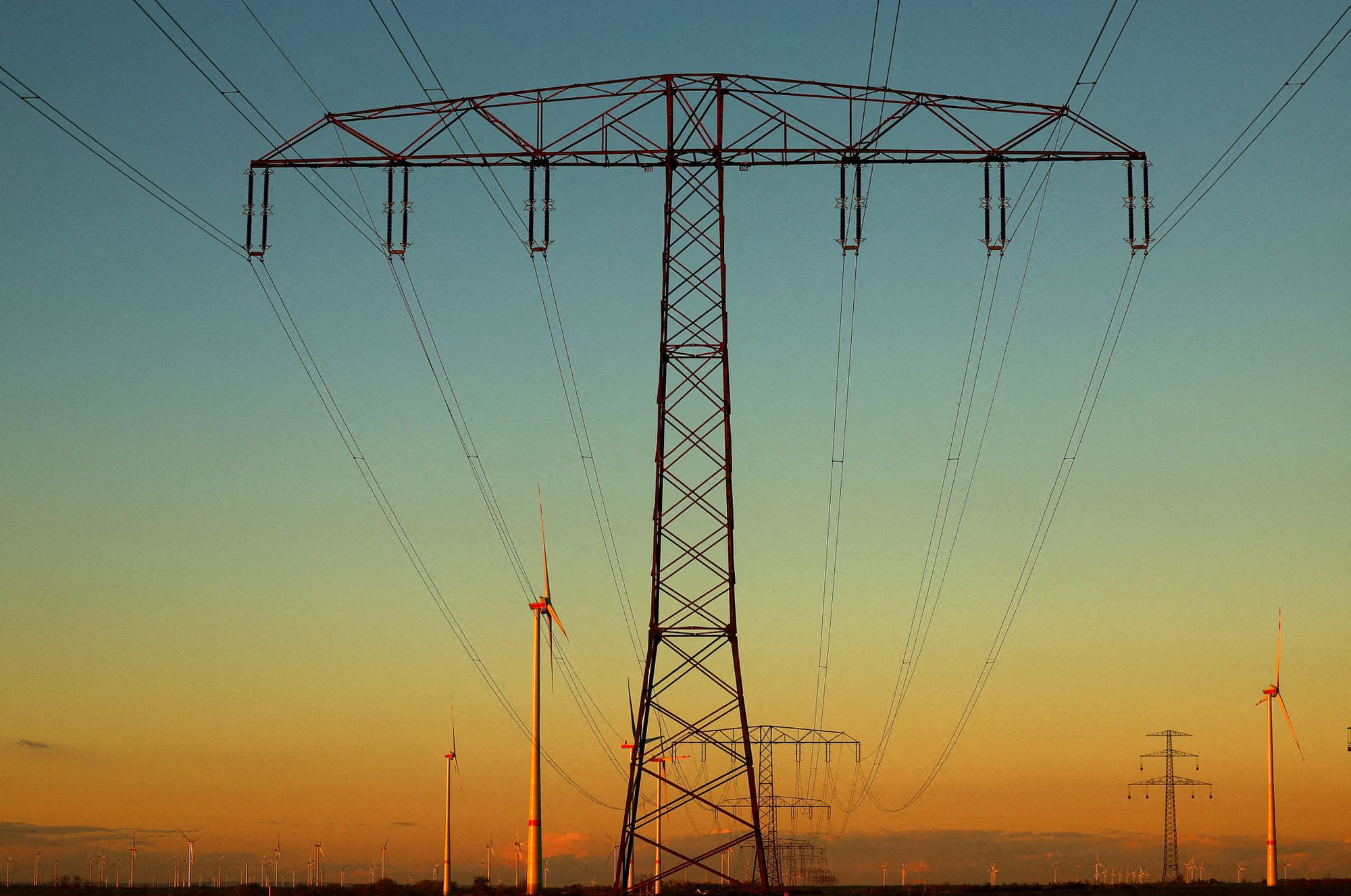 These two countries remain at odds, but France has proven that an energy grid built largely around nuclear power is possible at least for a period of decades. The country also reprocesses spent nuclear waste to reduce the size of required long-term storage repositories – though the practice of nuclear fuel recycling is not without its own controversy.
Countries like France and Canada — along with other nuclear nations like China, Russia, and Japan — have found ways to make atomic power a steady baseline component of their energy grids, though these histories could be easily oversimplified.
Others, like Germany, have stepped away from nuclear, while Lithuania and Italy both previously abandoned nuclear power only to reconsider in the last few years. Just last year, Lithuania's energy minister called the move to end the production of nuclear power "a big mistake."
Industry insiders like Van Wart, a senior vice president for Ontario Power Generation, believe nuclear has big potential for the future – if the incoming generation of nuclear professionals prove more effective at communicating for the industry.
"The current generation hasn't dealt with it very well," he said. "The nuclear industry for the last couple decades has held on by their fingernails – just hoping that safely operating under the radar, safely operating the facilities was sufficient."
Van Wart hopes that the industry today will do a better job and "not be afraid to talk about the backend of a nuclear cycle – about the waste that is produced, but all the positive things that come out of that process as well."
That, he said, could make or break this potential nuclear renaissance.
---