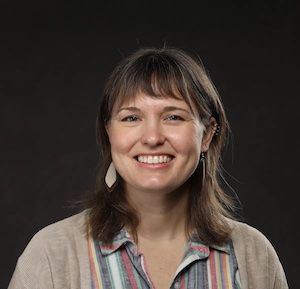 Nora Hertel, Founder + Executive Director + Journalist
Nora Hertel is an award-winning investigative reporter, recovering from 10 years on the politics beat. Nora created Project Optimist (then The Optimist) in 2021 and launched its newsletter and website in 2022. She is a super fan of solutions journalism and trained to teach it through the Solutions Journalism Network.
Nora has worked as a reporter for The Associated Press, USA TODAY, the Wisconsin Center for Investigative Journalism and many others. She covered politics and local news for the Wausua Daily Herald in Wisconsin, then for the St. Cloud Times in Minnesota. Nora has a master's in journalism from the University of Wisconsin-Madison. (FWIW, she always roots for the Gopher women's volleyball team first and the Badgers second!) She earned her bachelor's from Lawrence University in Appleton, Wisconsin.
At the start of 2022 Nora became a proud Initiator Fellow. It's a two-year social entrepreneurship and leadership program launched by the Initiative Foundation in central Minnesota. She's also a fellow with the Reynolds Journalism Institute at the University of Missouri.
Nora graduated from the Google News Initiative Startups Boot Camp and Minnesota-based ILT Academy in 2021. That same year, Nora reported a series on natural climate solutions as a journalism fellow with the MIT Environmental Solutions Initiative. The project won a Best of Gannett award in 2022.
Here's a detailed list of Nora's affiliations for transparency's sake.