Our logo is a piece of art
The story of Project Optimist's hand-carved logo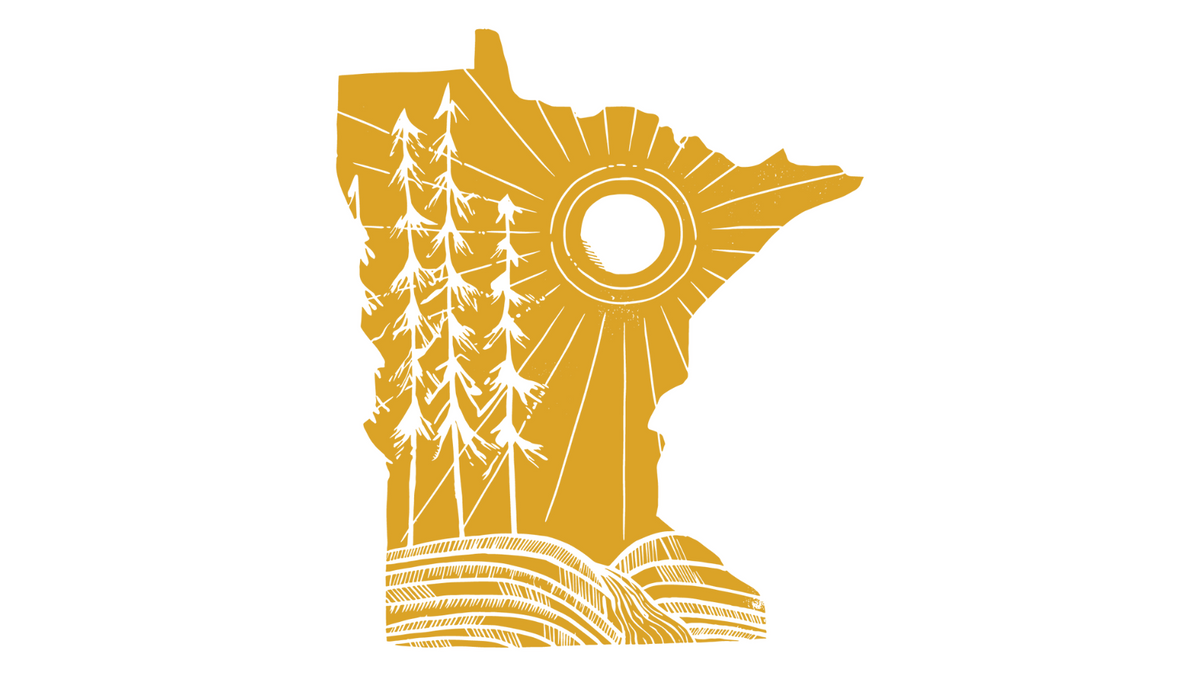 Project Optimist's primary brand icon highlights our sunny outlook and our focus on Minnesota and the natural world. (We also love it as a stand-alone piece of artwork.)
We worked with two other women-owned, Minnesota companies to bring our logo to life: Loralie Young of  Paper Monsoon and Mary Bruno of Bruno Press.
Young incorporated verbose feedback on Project Optimist's values and vision and created the Minnesota landscape with a prominent sun and nods to the state's forest, fields and waterways. She also took other elements from the landscape and made smaller icons for us to use, including the trees, the field, a rising sun and a full sun.
Bruno took the draft of the Minnesota-shaped image and hand carved its relief in a block of linoleum. Then she printed it in her shop in St. Joseph, Minn. That version was digitized, and it's what you see today in all our publications.
For us at Project Optimist the Minnesota landscape is important in its own right. It's full of stories for us to explore, and it symbolizes core elements of our identity.