Can we forget politics as we take on global warming?
A student reporter pushed against the apolitical veneer at COP27
A student reporter pushed against the apolitical veneer at COP27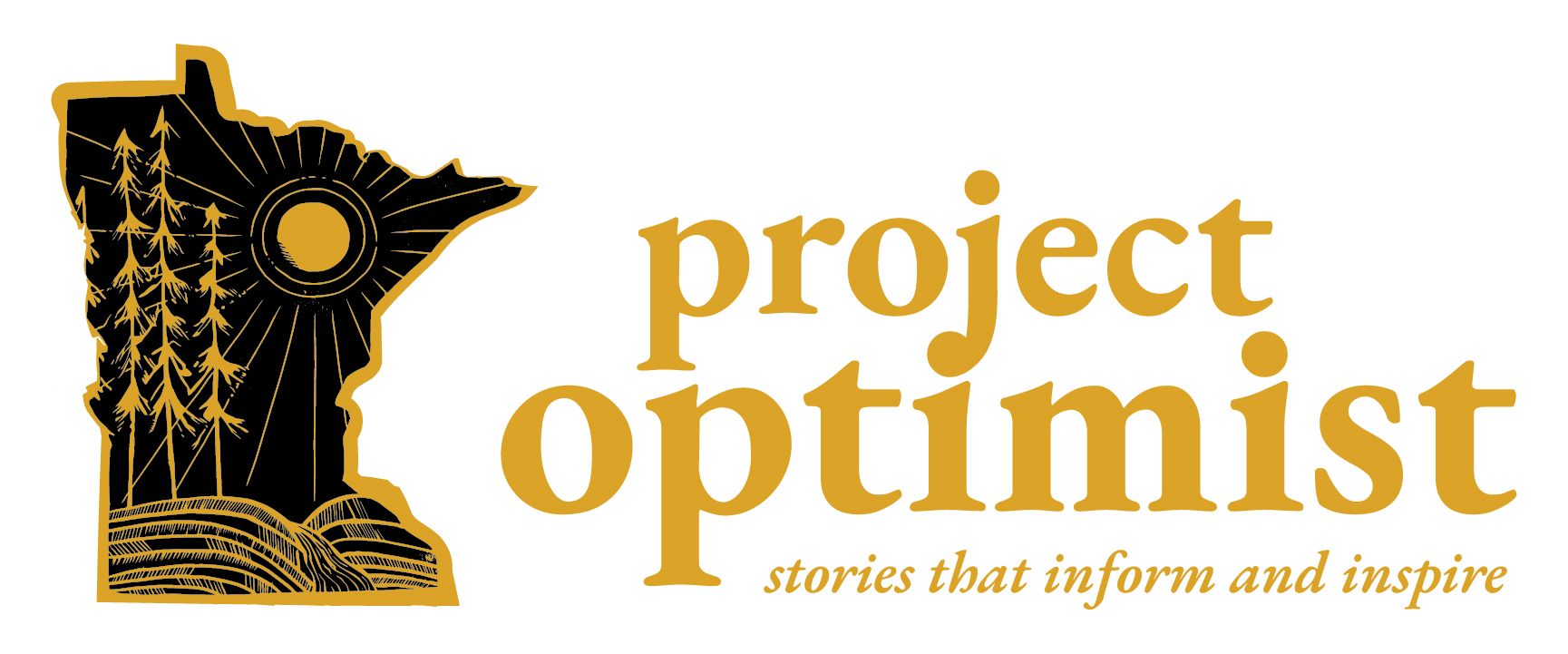 A student dispatch and a call for some help
Happy Wednesday friends! Nora here - but I'm a bit scrambly this week.
I am wrapping up two grant applications, doing the legwork to launch the Shades of Purple dialogue program in March and heading out of town for a gathering with my friends in the Initiators Fellowship program.
If you're inspired by the work of Project Optimist, I'd love your help!
I'm working with a group of students conducting some extensive audience research for Project Optimist to help me better serve you.
Please take a few moments to complete this painless survey.
Help us out and answer a few questions!
If you're eager to help even more, here are a few ways to support this work:
Share our job posts with friends and colleagues in your network.
Consider becoming a volunteer moderator in the Shades of Purple program. If you live in central Minnesota, worry about polarization and consider yourself patient and fair-minded, I'd love to have you on board. I'll cover your training, mileage and provide some other perks to volunteers.
Become a sponsor! I'm looking for businesses to provide food, space, gift cards and unrestricted funds to help cover the cost of these community-building conversations.
Thanks to all of you for reading and supporting Project Optimist. I'm grateful to the folks who provided story ideas and responded to a request for input via survey last week.
I often refer to myself as a recovering political reporter, and I feel the pull of political stories as Legislatures across the Midwest consider major bills.
This week we have a column from a political science major trained in Journalism 101 last fall. She found it surprisingly difficult to discuss politics at the latest U.N. Climate Change Conference in Egypt. Read all about it below!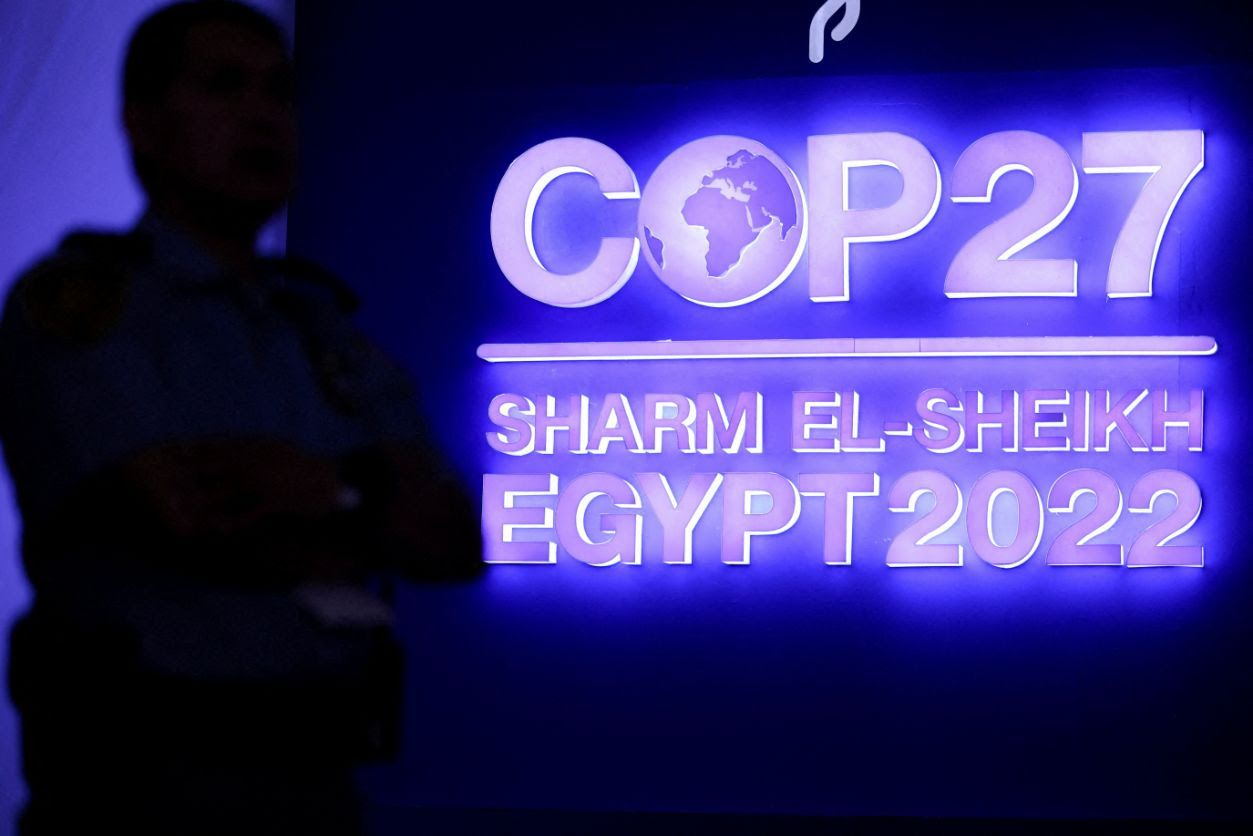 A security personnel stands guard next to the COP27 sign during the closing plenary at the COP27 climate summit in Red Sea resort of Sharm el-Sheikh, Egypt, November 20, 2022. (REUTERS/Mohamed Abd El Ghany/File Photo)
Column
Climate leaders mum on the impact of far-right populism. Here's why we need to talk about it
By Claire Boettcher for Project Optimist
This story is part of a grant-funded program at Project Optimist that involved basic journalism training for student and community reporters in central Minnesota. A group of 20 environmental studies students received the training, did field reporting at the U.N. Climate Change Conference and filed stories that highlight their research. Claire Boettcher is a senior at the College of St. Benedict and St. John's University (originally from Duluth, Minn.) with majors in history and political science.
It is hard to describe the feelings of both optimism and despair that I felt at the nexus of climate change and international legislation. To witness the movers and shakers of policy and activism coming together to help save the world, while constantly being reminded that it might not be enough, is incredibly frustrating.
My research at the 2022 UN Climate Change Conference was similarly convoluted. Despite exploring a geopolitical issue my studies show may be vital to the survival of climate policy in Europe, I was rejected or shut down by almost every country and activist I came across.
My research focused on the rise of far-right populist parties in Western Europe and how they may impact the creation and implementation of climate policy in key countries. Populism is a thin-centered ideology that considers society to be ultimately separated into two homogenous and antagonistic camps: "the pure people'' versus "the corrupt elite," according to University of Georgia Professor and Political Scientist Cas Mudde. Far-right populist parties are groups on the right side of the political spectrum that adopt this ideology, often claiming to be the legitimate representation for ordinary citizens whose voices have been lost or violated. This rhetoric often coincides with xenophobia and nationalism. Almost every advanced industrial democracy in Western Europe faces the troubling rise of these parties, and a majority of these groups are adamantly opposed to climate-saving policies.
Researchers like Robert Huber and Matthew Lockwood show that these parties reject environmental science and evidence of climate change, and they often claim that environmental activism is inherently elitist and therefore oppose any movement to implement climate policy. These parties also use nationalist rhetoric, classifying multilateral efforts to limit climate change as a threat to state sovereignty and frequently opposing international agreements and organizations dedicated to fighting it. This makes far-right populist parties a challenge to European states' efforts to fight climate change, and possibly the European Union's efforts to do the same.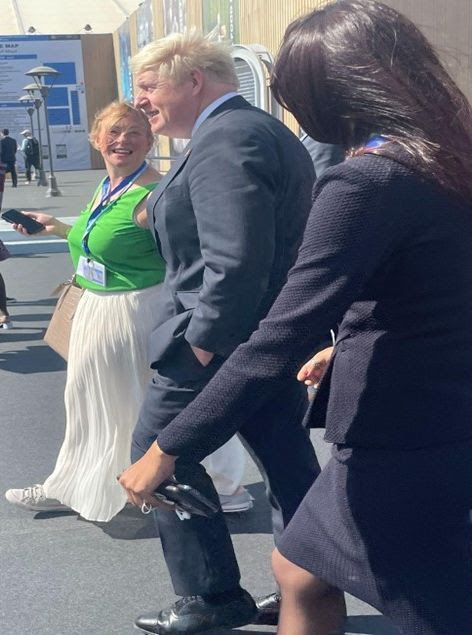 Boris Johnson, former prime minister of the United Kingdom, is known for his use of far-right populist rhetoric. He's shown here at COP27 in Sharm el-Sheikh, Egypt, in November 2022. (Courtesy of Claire Boettcher)
Despite the rapid growth of these parties in recent decades, I quickly discovered an unwillingness and inability of COP27 attendees to discuss this issue. Most activists I talked to felt unqualified to talk about this trend, even if these parties are prevalent within their government.
I asked one woman from France about the rise of far-right populist parties within her government and she denied answering, saying that she focused on carbon pricing in Africa and did not know anything about my topic. I continued to press her and ask what changes she may have noticed within her government in recent years, but she refused to answer.
After several more rejections from various booths, another duo from France at the Paris Tech stall gave me an answer, even if the interview only lasted a minute. They believe that far-right populist parties are probably anti-climate because that is in their nature, but the speakers had no real examples of controversy within their country.
One of the best interviews I had was with a man I met by accident. Marco Mensink works for the European Union as the Director General of Cefic, the European chemical industry council. He told me that far-right populism has no impact on countries because they are bound by EU law. The rise of these parties might impact procedures within the EU but not real policy. This was one of two substantial interviews I had despite dozens of attempts to connect with academics and activists in Western Europe.
I similarly struggled while trying to talk to official state representatives at booths dedicated to Western European countries. I was quickly shut down by every country in Western Europe. Some claimed they "didn't have anyone equipped to discuss this issue," while others claimed that official representatives were unable to criticize their government.
Column continues after the promotion.
Promotion from Project Optimist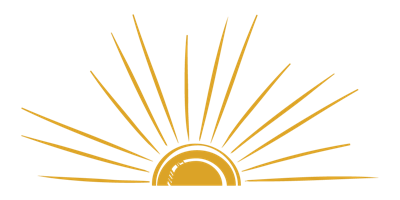 We're hiring!
Help create more optimism: Come work with Project Optimist! If you want to bolster the future of journalism and democracy, build community and inspire problem solvers, this is the workplace for you. We support employee mental health and professional development. You can help build the foundation for this important work!
See the posting and learn what you need to apply!

Germany said they didn't really have any speakers who could talk to me about that – not that they wouldn't be willing, they just didn't have people who would be knowledgeable enough to talk about populism. The woman at the Denmark desk said official representatives of Denmark would not be able to discuss that topic. The UK Pavilion explicitly shut me down, saying nobody would be able to talk to me because they were all civil servants and wouldn't be able to criticize their government. This was the most outright refusal to discuss this topic. Sweden offered me an interview with their lead sustainability representative, but then they canceled on me.
Whether these officials were unable or unwilling to discuss the impact of far-right populist parties in their country, their silence on this increasingly pressing issue limits the discussion about state capacity in solving climate change and how countries are able to create policies that combat it.
On my second to last day at COP27 I spoke to a Jessica O'Reilly, an associate professor in international studies at Indiana University, about the struggles I was having with my topic. She told me that I was always going to have issues finding people to talk to because, "nobody wants to talk about geopolitical issues that are stumbling blocks to climate change."
She said my research question was inherently flawed because geopolitical issues are not discussed at the COP. The only topic mentioned at COP27 was the ramifications of the war in Ukraine. This is reflective of a deeper trend throughout COP and international efforts in fighting climate change.
Some scholars may claim that politics is left out of the COP, but politics is knitted into every state action. It is vital to consider how geopolitical issues and political parties impact countries' willingness to participate in international agreements that aim to solve climate change. If we want to solve this crisis in our lifetime, we need honest conversation about every nations' capacity and political will to combat climate change.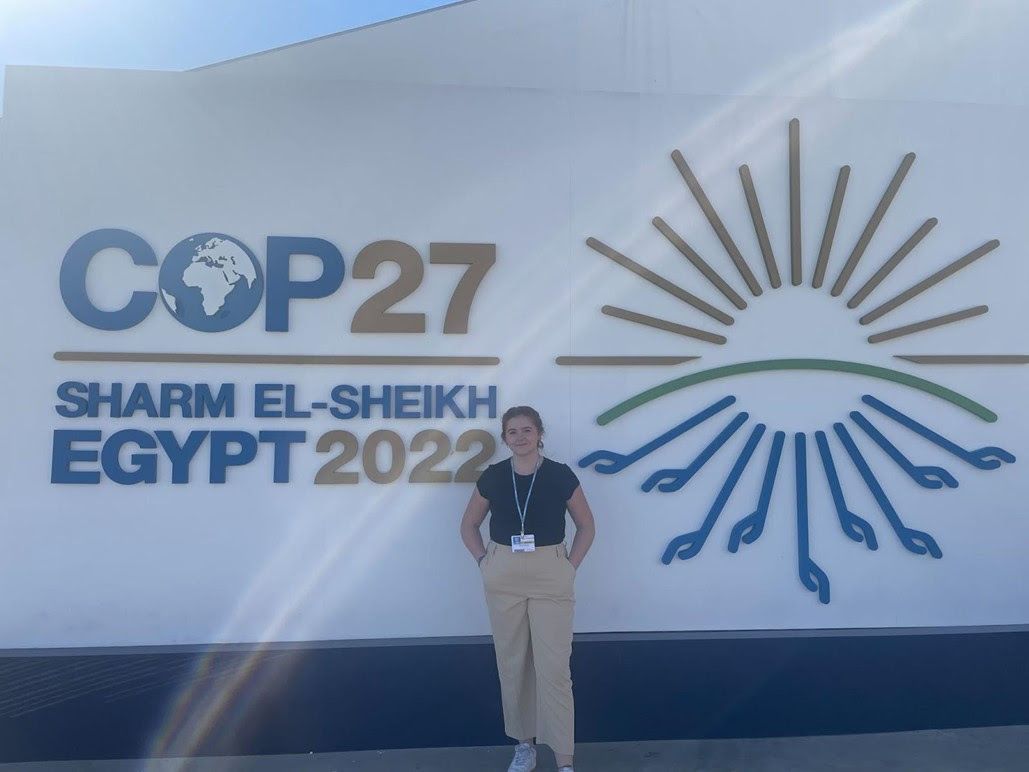 Claire Boettcher is a senior at the College of St. Benedict and St. John's University (originally from Duluth, Minn.) with majors in history and political science. (Courtesy of Claire Boettcher)
❤️ YOU
I am deeply grateful to this community of readers. Thanks for staying with me to the end.
If you're looking for some fun around St. Cloud this weekend, Higher Works Collaborative is hosting its Black Excellence Celebration. The expo runs Friday from 1 to 6 p.m. and Saturday 9 a.m. to 3 p.m. The Black Excellence Gala is Saturday 6 to 10 p.m. And there's a Black History Celebration Sunday 3 to 5 p.m.
Learn more & register for Black Excellence events
I'll be at the expo on Friday!
To get involved with Project Optimist's forthcoming conversation events as a moderator, sponsor or participant, send me an email: nora@theoptimist.mn. If you want to work with me as an event manager or revenue officer, send me your resume and a cover letter.
If you haven't done it yet, please fill out the audience survey.
Thanks again. Enjoy the sun on these longer days!
-Nora, founder of Project Optimist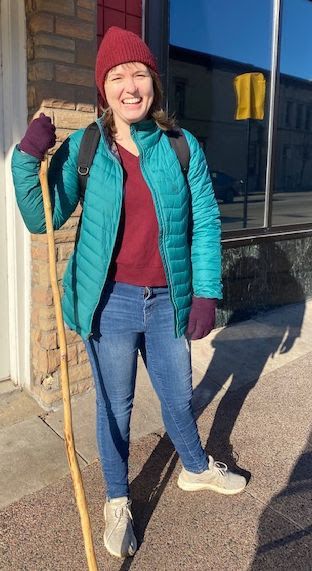 Project Optimist Founder Nora Hertel, squinting in the sun.
Copyright © 2023 Project Optimist, All rights reserved.
P.O. Box 298, St. Michael, Minnesota 55376