A bit of art and joy from The Optimist as the days get shorter
A second round of Artist's Joy in this edition featuring work by Kandace Creel Falcón
A second round of Artist's Joy in this edition featuring work by Kandace Creel Falcón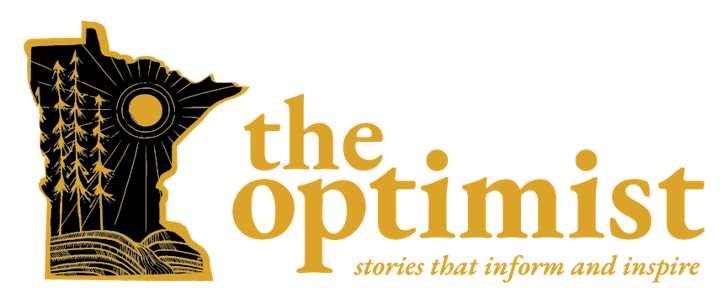 Some fresh joy for you today
Greetings everyone and happy Wednesday!
Welcome to the 14th edition of The Optimist's newsletter, which is now arriving weekly on Wednesday mornings.
Today we have the second installment of the Artist's Joy series. And we're featuring the beautiful artwork of Kandace Creel Falcón, including descriptions by Kandace.
I (Nora here!) became a fan of Kandace's work several months ago when I signed up for their newsletter. You can sign up for it here.
Kandace has been producing a newsletter for about two years and encourages what they call the "joy of creative inquiry."
The "joy of creative inquiry" — that sure resonates with me. And it's one reason I think Kandace is a good fit for the Artist's Joy theme.
The pieces Kandace chose to feature here are part of a larger project that reflects Kandace's family history and the history of the Midwest. They are much larger in person, so I encourage you to zoom in and explore. Enjoy!
Artist's Joy: Kandace Creel Falcón and 3 pieces from 'Roots'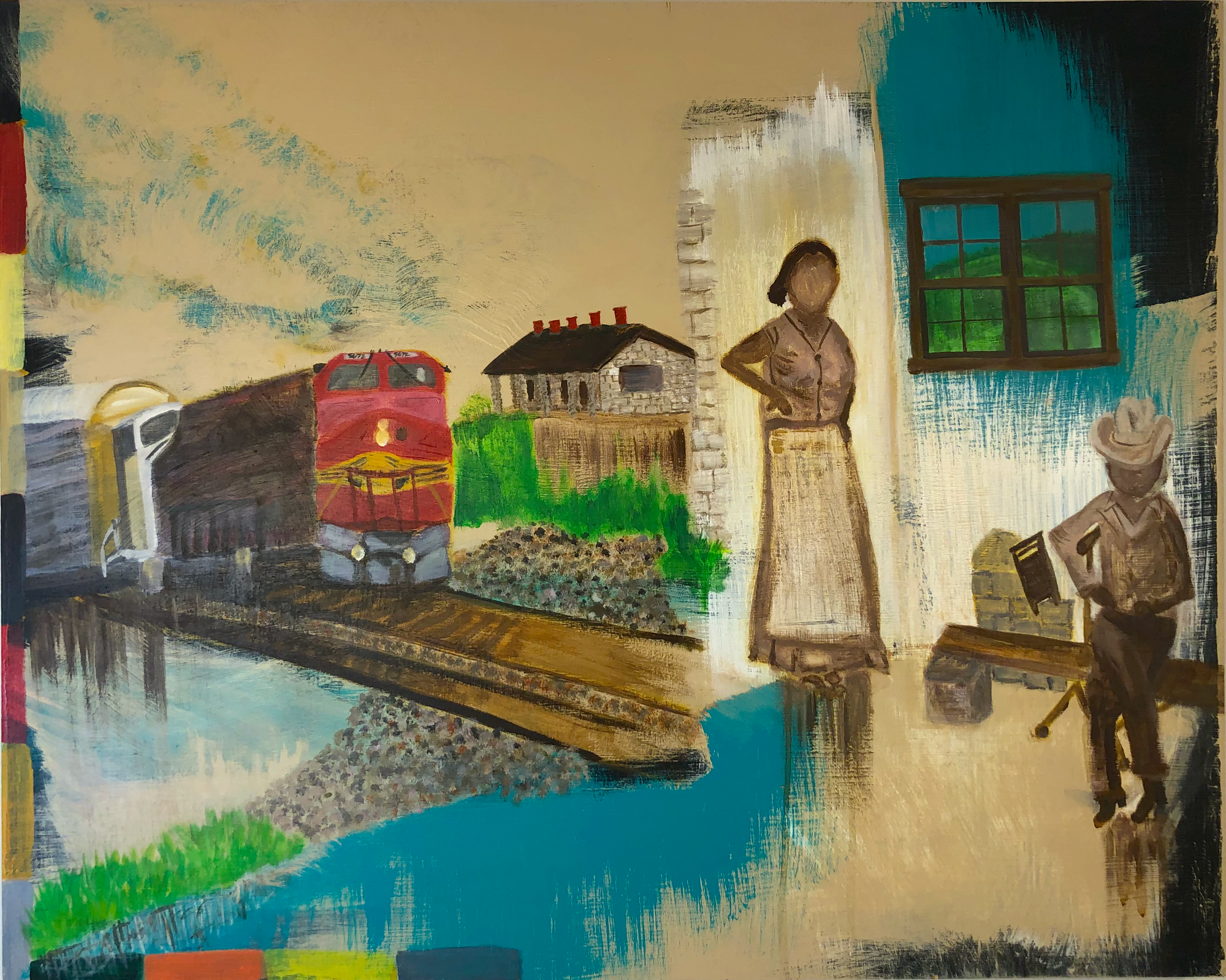 Heritage Colors of the Santa Fe | 24" x 30" | Acrylic and latex on wood panel | 2021 (Courtesy of Kandace Creel Falcón)
Heritage Colors of the Santa Fe
To understand the origins of my recently released body of work called "Roots," I wish to begin at the beginning. However, the beginning of the journey has many starting points. I could offer that the true beginning took place outside of the National Archives in Washington, D.C., during the summer of 2015. A hot July day, the concrete pavement and marble monuments steamed with humidity as I looked up to one of the sentinels perched outside the Corinthian columns. Etched in stone, "WHAT IS PAST IS PROLOGUE" greets visitors before passing through metal detectors and locking up one's belongings in order to access the treasure trove of archived documents.
Or perhaps the beginning is when I uncovered my great-grandfather's labor card noting his entry into the United States in October of 1914 at the age of 18 in those very same archives.
Or, the beginning might trace back to 2008, when I conducted an oral history with my Tía Gloria, who recounted that as a child in the 1950s, she would wave at the trains going by while she played near the tracks outside her childhood home believing her grandfather was driving the trains.
Whatever the true origin of these paintings' birth, it is clear that I have been called to share the under-told histories of Mexican railroad workers in the Midwest. I've tried to do this in words and, over the last two years, have been trying to tell the story in a new way — through painting.
"Roots," a series of 15 paintings, is my offering where I paint stories back into public consciousness with more dignity than was afforded them over 100 years ago. In my artistic practice I am driven to expose the intimate connections between domesticity, industry, and geography. These paintings highlight the under-told stories of the roots of Kansas Mexican American communities via railroad laboring at the turn of the 20th century.
Feature continues after the promotion.
Promotion from The Optimist
Sign up for the newsletter!
Did someone forward you this newsletter? Don't miss next week's issue. We'll take our 1st look at biodigesters, a renewable energy source.
Join The Optimist's mailing list!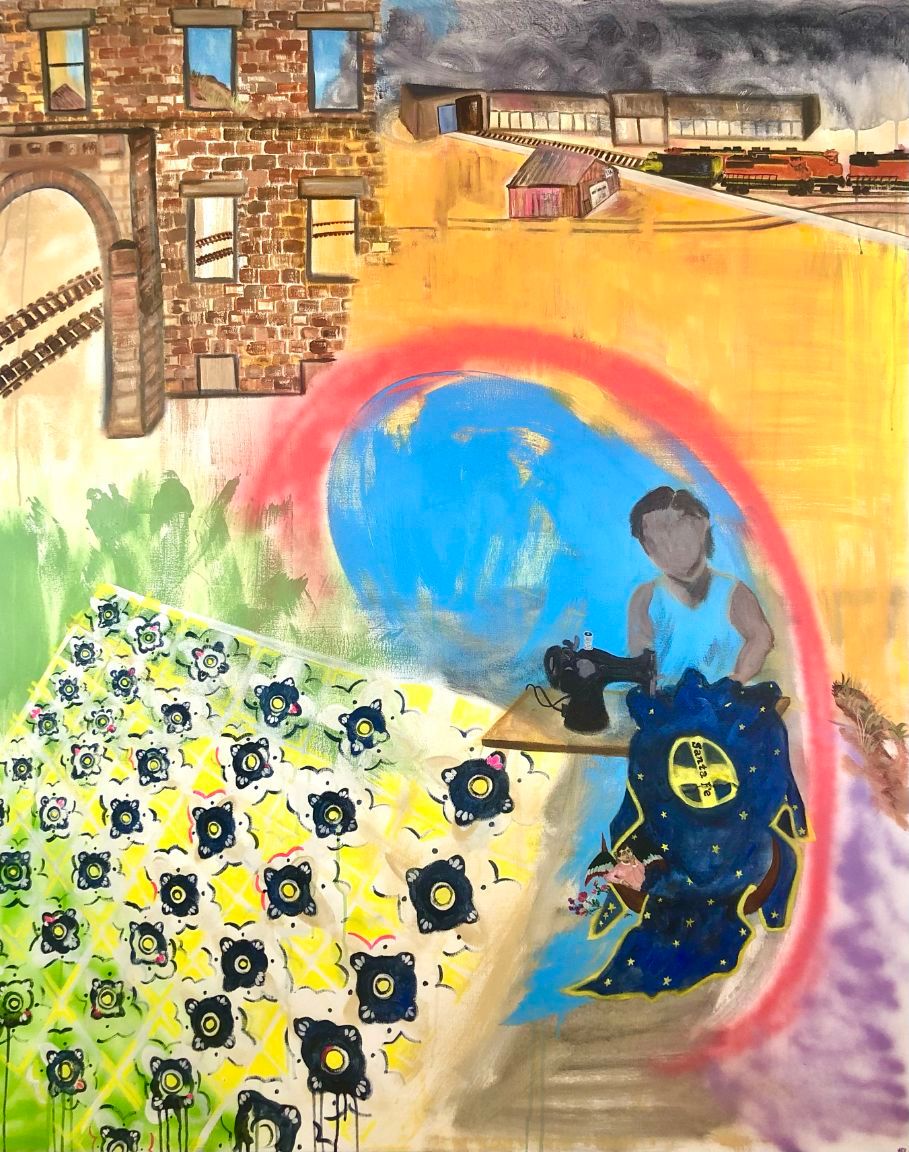 Santa Fe | 60" x 48" | Acrylic, latex and spray paint on canvas | 2022 (Courtesy of Kandace Creel Falcón)
Santa Fe
In 1900, the U.S. Census recorded 71 foreign-born Mexican people in the state of Kansas. Three years later the Santa Fe Railroad had recruited hundreds of Mexican men to employ on its Kansas lines. By 1910, census efforts documented 8,400 Mexican peoples in the state.
This series of narrative paintings examines the legacies of what took root from these migration paths and rewrites women's presence into the historical record. I use color and spatial disorientation techniques as an entry point for reckoning with historical erasures and healing ancestral traumas through the process of painting.
Why is it that we know more about the official colors of railroad companies and the trains that don them than the stories of a vital workforce purposefully recruited to labor on the rails? The few historical accounts that speak to Mexican railroad laborers' presence erase the role of women who also migrated with their partners and children to create community and collectively labor for Midwestern railroad companies.
I use house paint alongside acrylic and spray paint to center the complexities of home and belonging for people often constructed by newspaper narratives at the time as dangerous outsiders.
Through exposing the messy erosions of public and private spaces in company owned railroad housing and racially segregated neighborhoods on the "wrong side of the tracks," I advance historical research processes that have been unable to fully capture Mexican-origin women's stories as vital to Midwestern histories. Further, I connect women's lived realities to public institutions beyond the space of the home.
I am committed to exploring gendered labor as a key theme in all of my work. In this series I draw attention to the oft-forgotten domestic labor as essential as railroad-tie spike-drivers to a fraught nation-building project.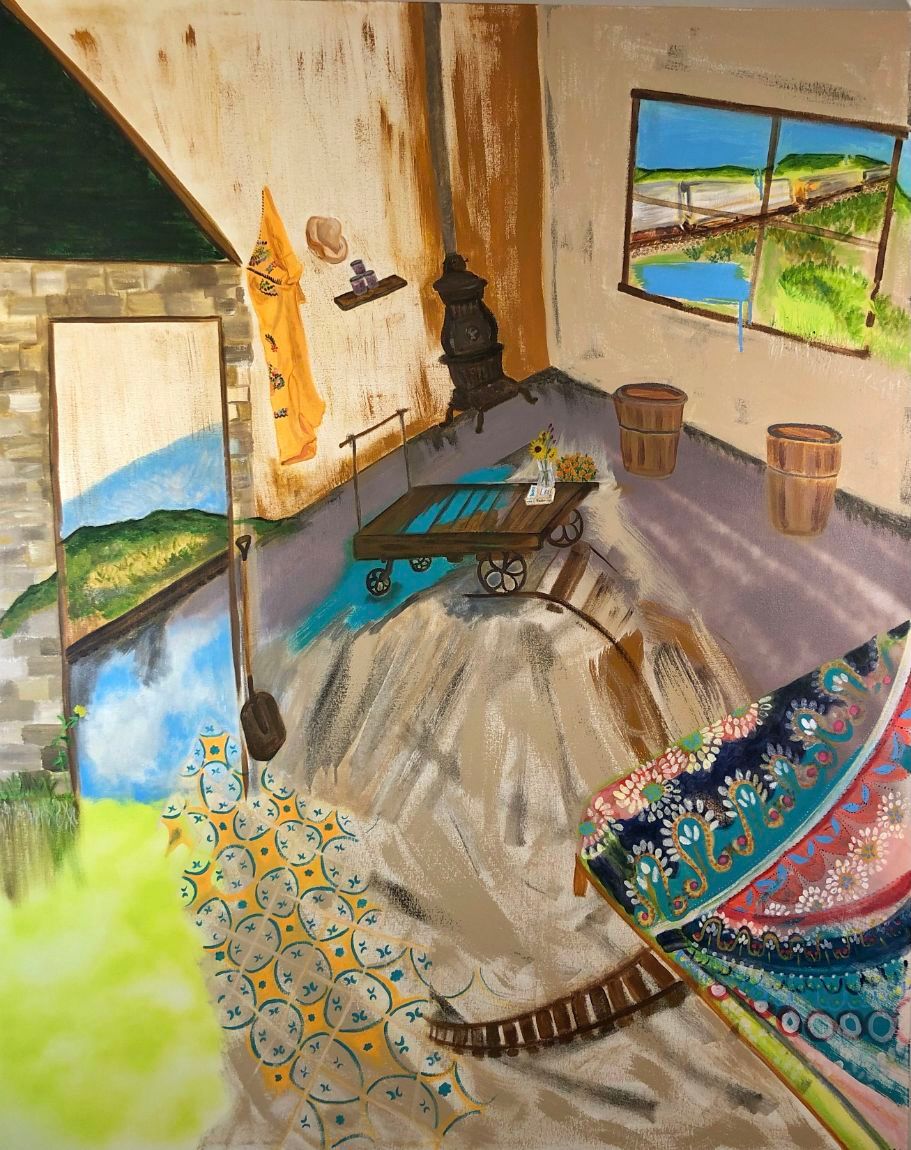 Aztec Sky, KS |60" x 48" |Acrylic, latex, and spray paint on canvas | 2021 (Courtesy of Kandace Creel Falcón)
Aztec Sky, KS
I have always believed place matters — to make sense of home we must understand more about the spaces we occupy. Given Kansas is a prairie ecology, and home to the largest remaining swath of undisturbed tallgrass prairie in the world, "Roots" signifies the connections humans have to the land, economies, and the complex systems that we can learn to see if we are willing to look below the surface.
My paintings consider roots in a variety of ways. I bring forth our stories through our ancestral connections, our familial roots, via migration paths trodden by migrant laborers. I highlight the roots of prairie ecologies as a human committed to fighting back the negative impacts of climate change. And, I trace the roots of the railroad industry and the legacies of anti-Mexican sentiments still reverberating today.
I make visible the invisible in the context of the turn of the 20th century American history narratives about Mexican presence in Kansas to explore what has been planted in the prairie through the tracks of the railroad for our contemporary consideration. The past remains my favorite entry point for my work, especially when we understand it as the prologue to our current story.
Promotion from The Optimist
Did you miss our recent burnout story? It was good
A practice called reflective consultation is helping some frontline workers manage burnout. A recent newsletter explored how the process works and what we can learn from people who use it to support professionals who care for kids. "We're biologically wired to be emotionally aroused by the needs of young children," says Tracy Schreifels, who is the executive director at the Ellison Center in St. Cloud and a provider of reflective consultation.
Read the whole story here!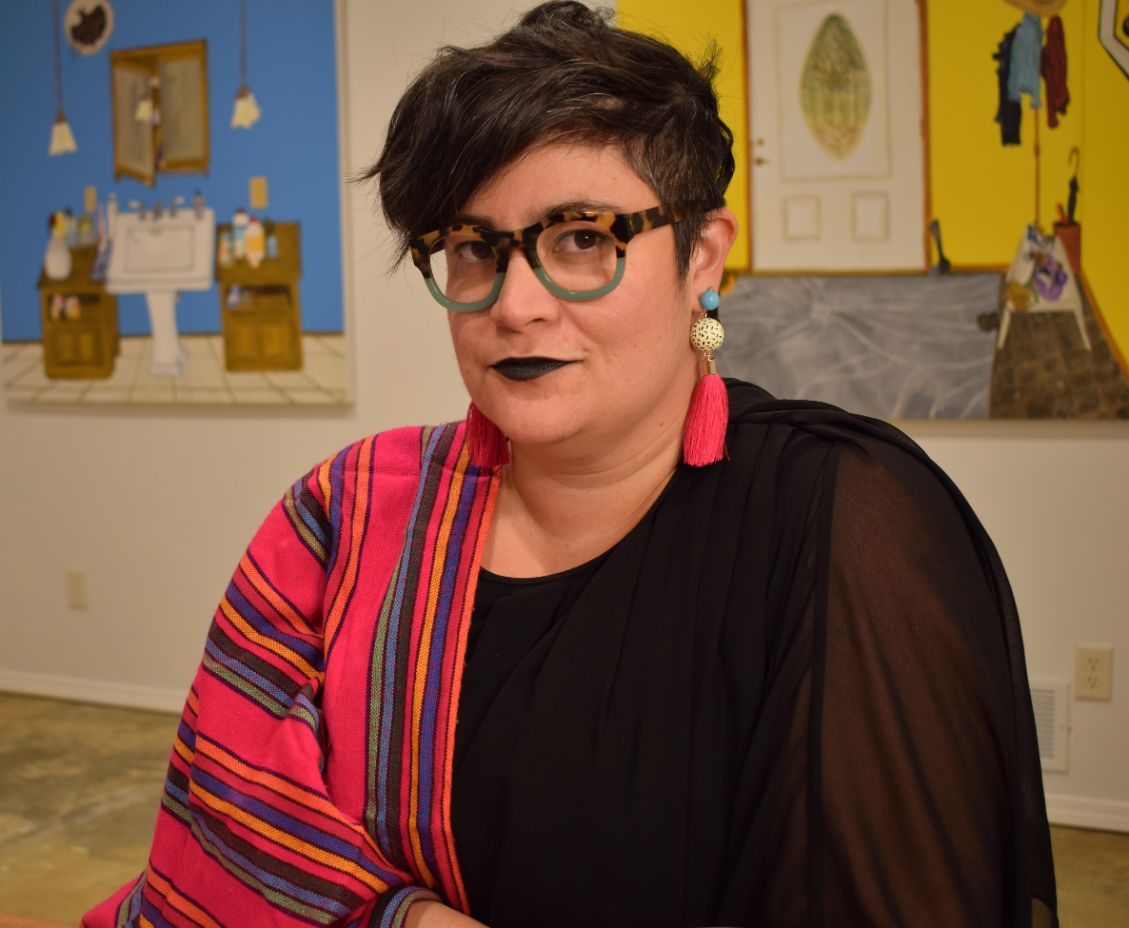 Artist Kandace Creel Falcón (Courtesy of Kandace Creel Falcón)
Meet the artist
Kandace Creel Falcón, Ph.D., is an interdisciplinary feminist scholar, writer, and visual artist based in rural Erhard, Minn. (Much of their family still lives in Kansas.) Drawn to inquiry and mixed-media methods of painting, fabric arts, and writing, their work is committed to sharing narratives for social transformation. Learn more at www.kjcfalcon.com or on Instagram and Facebook @ArtofKCF.
More art?
If you want to look at all 15 pieces in Kandace's "Roots" series, you can find them here. They will be on display at the P.E.O. Foundation Art Gallery at Cottey College, in Nevada, Missouri through December 8th.
If you are a Minnesota artist or poet who would like to be featured in the Artist's Joy series, send Nora a note: nora@theoptimist.mn. If you're not that into art and would prefer more straight-up journalism, please send your feedback to Nora. That kind of info will help us decide if and when to divide our content into different newsletters.
Our first installment of Artist's Joy featured Steven StandingCloud's work. Find that story along with all our other published pieces in the newsletter archive.
Explore past editions
And one last thing!
Twenty environmental studies students from the College of St. Benedict/St. John's University are attending the UN Climate Change Conference, also called COP27, in Egypt this week and next. All of those students will be writing news stories or first-person reflections about their research that The Optimist will publish in coming weeks and months. Stay tuned!
We'll see you next week for our first story on biodigesters - fabulous contraptions that turn waste into fuel and other useful products.
Be well!
Our mailing address:
P.O. Box 298
St. Michael, Minnesota 55376

Copyright © 2022 The Optimist, All rights reserved.